October 22, 2014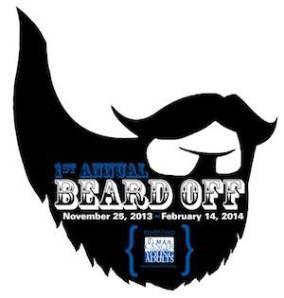 And before you get all worked up, I know it's last year's image. Can't pimp the new one until it's right. But seriously, who wants in? Raising money for the Ulman Cancer Fund, growing beards and being awesome is the only way to spend your holidays. As the weather gets cold, what's better than a beard to keep you warm?
If you're interested in participating shoot me a message. This year we are looking to form a Team Challenge where teams of seven or more compete to raise money (and awareness) for a chance to earn the Championship Trophy.
The Beard Off for Cancer will run from November 1st – January 1st, 2015. Don't feel like growing your beard the entire time? Once you reach your fundraising goal you can shave down, though honestly, the beard is the way to go.
Post navigation
← Who Flopped Worse, Tom Brady or Dwayne Wade