When speaking about dogs that are bold, cheerful, smart and also very playful we refer to the beagle dog breed that are very known for coming from a hunting origin. Due to our personal experience, we can say that they very active breeds that enjoy exercising and walking rides. Its training can particularly be a little difficult, due to the fact it is a restless dog and it requires patience and firmness to discipline its toughness.
This canines pertaining to the cute small dog breeds use to be distracted very easy when you are training them. The reason for this is that they can smell very well and because they follow them, they tend to forget what they were doing from the beginning. Because of this, it is a good recommendation to train them in spaces were their is little smelling stimulus so that they can avoid distraction. A great suggestion is to utilize food to reward and motivate them to respond to certain orders.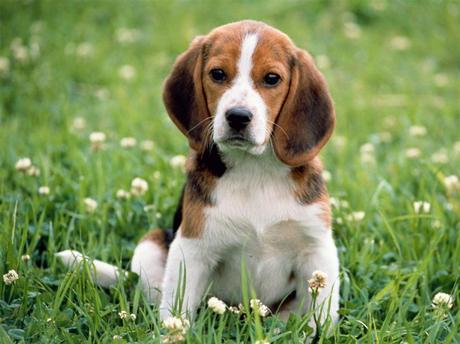 Photo from: favim.com
Despite of how complicated it can be to train them, this type of dog is ideal for children thanks to their extroverted and dynamic behavior. They enjoy playing and having fun. They can often result very sportive and lively and they will look to have a good time even if that means harming or biting things.
So, if we are really looking to adopt a small dog bread like this one, we need to take into account certain important aspects. A first thing to pay attention to is to be conscious that beagles need to be trained daily. Second, the owner needs to be patient and very constant in its training. Third, we need to be totally responsible of our mascot in order to provide them with the time, love and the necessary care for them to be happy. Mascots require a lot of responsibility  and for this reason we can not just make a fast decision of adopting or not a dog with the characteristics of a beagle. The reward of having a dog breed with this characteristics can be huge provided that we can give them the attention they deserve.