The Balm Mary Lou Manizer review  : The best highlighter
I am super excited about this post. I have been wanting this particular highlighter for the longest time, but its not readily available in India, I am not sure if sephora carries it, but when Sephora did open in Pune, I happen to leave India , so again lost my chance. Watching you tube videos and the magic that the balm mary lou manizer created made me fall in love with it each time. Okay so here goes the review.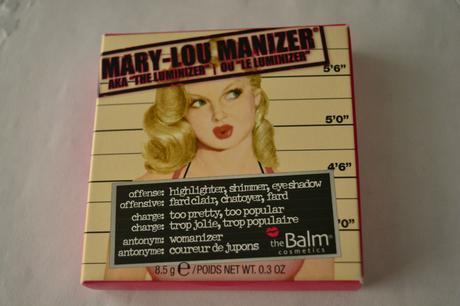 I purchased the The Balm Mary Lou Manizer from ASOS.com , although you can purchase it from  TheBalm.com, but the shipping is enormous, around $25 for a $24 product. So I opted for shopping it from ASOS.com where I paid $32 for it with free shipping, that was the cheaper option for me as I only wanted the highlighter. I received it within 2 weeks.
So moving on to the review, The Balm Mary Lou Manizer is a cult highlighter and has won the hearts of makeup enthusiasts world over, and rightfully so. It is a champagne highlighter with gold shimmer that is very finely milled .
The glitter is very finely and not obvious, the color is perfect for warm and yellow undertones, as its not a white highlighter.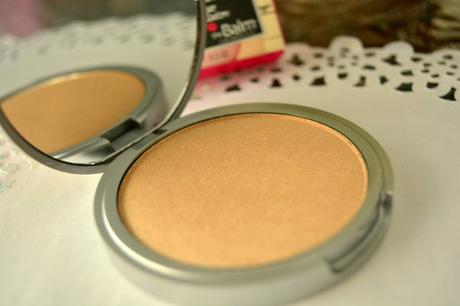 The Balm Mary Lou Manizer
The texture of this highlighter is very smooth and soft, its a powder highlighter and does require a good blending for a glowy finish. You cannot not blend it properly otherwise it will accentuate your pores other than giving you a goddess glow.
It is an extremely pigmented highlighter, and I kid you not when I say its very pigmented. You have to be very light handed when you use this . It looks so unbelievably good that it is very easy to go over board, but control  yourselves girls, a little goes a long way to get the job done.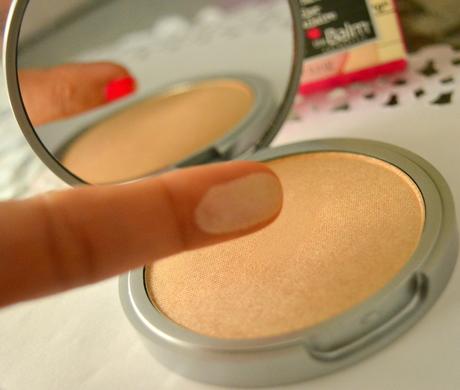 the balm mary lou manizer
The first time I used it needless to say I picked up a bit more than required and it was sufficient for both my cheeks, I had to blend it nicely so that it gives me a nice glow, so I would suggest to use a stippling brush or a fluffy brush which will not pick up a lot of product in the first place.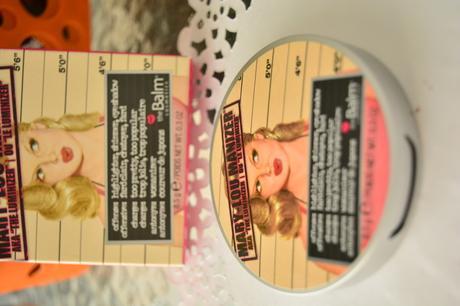 the balm mary lou manizer
The Balm Mary Loy Manizer also makes for a beautiful inner corner highlight also, so restrict yourself to using it only on your cheeks. Use it as your under brow highlight, on your cupid's bow, inner corner, also on the bridge of your nose.
Its lasts all day on, so no complaints on the lasting power. You need so little of this product I dont know if I will ever be able to get done with it.
With strobing being the latest trend to hit the makeup industry The Balm Mary Lou Manizer  will be your next best friend.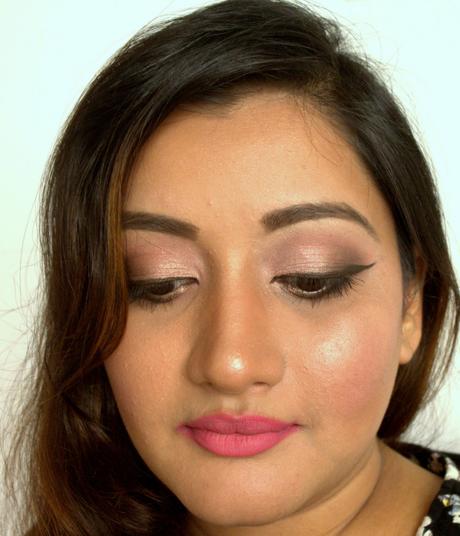 I also have a dupe for this awesome product.Its from a lesser known brand but the product and quality is very good. The brand is Reserve Naturelle. And the product that is a dupe is one of their eyeshadows. Ombre A Paupieres  No. 96 Frosted Melon. I kid you not its almost almost the same thing, the finish the glow everything is the same, the only difference I feel is that the Balm Mary Lou Manizer is a bit more smoother in texture.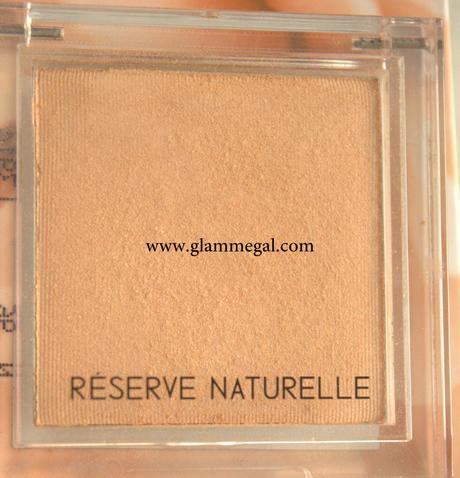 Dupe of Te Balm Mary Lou Manizer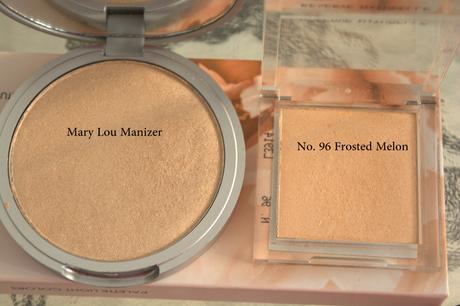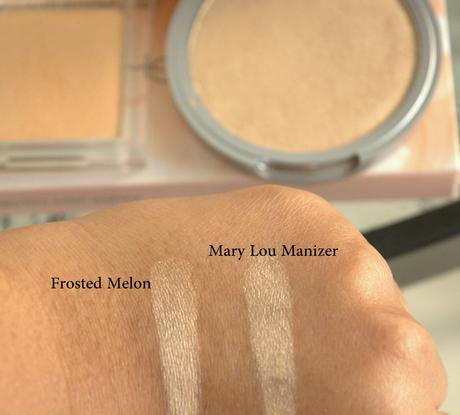 Dupe of Te Balm Mary Lou Manizer
This is how both of them look blended and under flash light.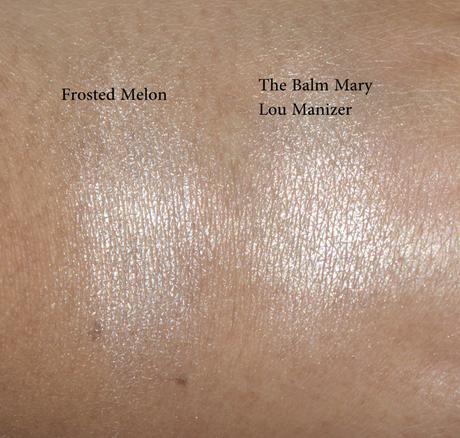 the balm mary lou manizer dupe
So that is all for this review, last words I would say is that the Balm Mary Lou Manizer is a must have product in your vanity, its a product that is worth putting your money into. So until next time keep glowing girls!!
Related
You Might Also Like
Colorbar Angled Angel Eye Defining Brush | Angled Eyeliner Brush
Faces Metaliglow Eye Primer Review
LORAC PRO PALETTE REVIEW, SWATCHES, MAKEUP LOOKS AND MORE
LOREAL COLOR RICHE LIPSTICK 290PLUM PASSION REVIEW, SWATCHES AND FOTD
COLORBAR VELVET MATTE LIPSTICK PEACH CRUSH REVIEW, SWATCHES
GIA BATH AND BODY WORKS OATMEAL MILK AND HONEY SOAP REVIEW
Save While You Decorate Your Home This Diwali with Zoutons
PRETTY SECRETS REVIEW AND SHOPPING EXPERIENCE
Tags:
bollywood makeup, dupe that, glammegal, highlighter for indian skintone, how to do strobing, how to use highlighter, product for strobing, reserve naturelle eyeshadow review, the balm, the balm mary lou manizer dupe, the balm mary lou manizer review, the balm mary lou manizer review and swatches, the balm mary lou manizer swatches and reviews, the balm mary loumanizer the best highlighter, the best highlighter