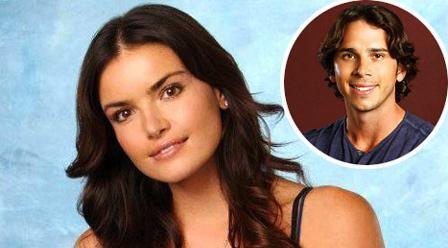 This can't be right.
A contestant on The Bachelor going on the show for fame and money…and not for love?
Shut up.
No way.  No one does that, right?  Who would do that?
Umm.  Courtney Robertson, maybe?
According to every magazine cover at CVS, our girl not only dumped her almost-fiance Cavan Clark to look for a more lucrative love connection on national television, she even auditioned for the show in a dress that Cavan bought her in a moment of pre-matrimonial delusion.
Now all poor Cavan has left is one of the best Movie Star/Comic Book Hero/Porn Star names ever…and a really good chance at a normal life free from that WingNut Courtney.
Count your blessings, dude.
And while you're counting them, feel free to sing along to the Courtney Auto Tune ReMix.
If Ms. Robertson doesn't find a full wallet and/or a lifetime of happiness, at least she has a future in faked out dance club tunes.
Put your glow sticks and roses in the air…and wave them like you just don't care.