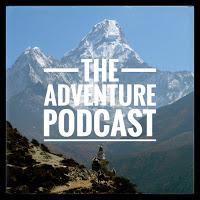 A new episode of The Adventure Podcast is coming in just a couple of days, but in case you missed it, we also recorded a short episode last week while at the Outdoor Retailer show. In that episode we talked briefly about our early impressions of OR being in Denver for the very first time, and our picks for the best gear that we saw on Day 1. Our intention was to do another episode the following day, but our schedule got a bit crowded so we decided to do an OR wrap-up show after we got back home. That one was recorded yesterday, and will be released soon.
As always, you can
listen to the podcast online
, or subscribe in
iTunes
,
Google Play
, and Stitcher. I've also embedded the most recent episode in this post so you can listen to it here as well. Check it out below.
This particular show is a few days old at this point, but I wanted to share it nonetheless. Look for the follow-up show to go live in the next day or two. As always, thanks for listening and reading.