Written By: Heather C.; Staff Writer for Mom at Last
For the past 2 weeks, the IRS has been scrutinized and investigated, due to the targeting of left and right wing political 501(c)3 organizations, and now we are finding out that the IRS was targeting the tax filings of those who claimed the Adoption Tax Credit during the 2012 Tax Season.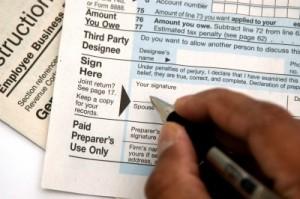 The IRS's Taxpayer Advocate Service
has come out and said that almost 90% of families who claimed the adoption tax credit during the 2012 tax season had their returns flagged for review and that 70% of those that were flagged had a partial or full audit of their tax return, even though the audits did not result in any changes made to the tax returns.
In addition, The Taxpayer Advocate Service has admitted to the fact that the IRS handled the Adoption Tax Credit poorly and was literally a "nightmare".