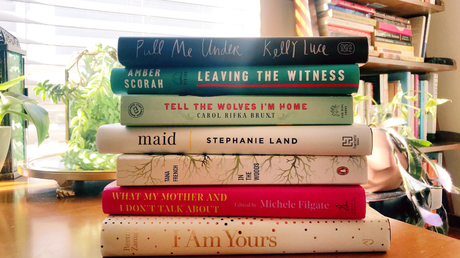 For the last two years I've kept track of my reading via a stolen piece of cardstock pinned behind the door of my office. And by "kept track" I mean "wr ote down books I wouldn't be embarrassed to admit to reading," which means I actually read at least 73 books this year but the three missing from this list will be going with me to the grave. Kind of like the details of a certain incident that occurred three years ago when I was alone on the patio of my old apartment. Because the only way that story will ever see the light of day is if something extra mortifying happens to Alex and I need to equalize myself with a dose of delayed onset humiliation.
Anyways. Because I am obsessed with spreadsheets and because I am increasingly convinced I know nothing at all about anything that is, I like to create adorable curriculum for myself to try and learn/understand new things. For 2020, I think I ought to add a "mythical creatures" category.
Here's what my reading looked like in 2019:
25 Works of Fiction
12 Memoirs
8 Books re: Feminism/Gender
7 Books that were a bit woo woo but don't judge me, I have suffered
6 Books about America because WTF is happening
4 Books I found on my bookshelves that are old AF
2 Books re: history that don't fall under the America category
1 Book of Science
5 Books that didn't fall into any of these categories
Highlights
Left Me Delighted and Horrified : The Power by Naomi Alderman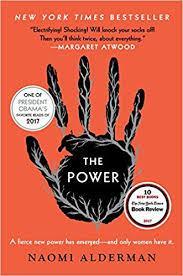 Destroyed Me in A Day : The Buddha in the Attic by Julie Otsuka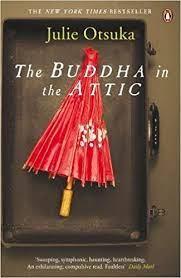 Could Have Done Without: The Vegetarian by Han Kang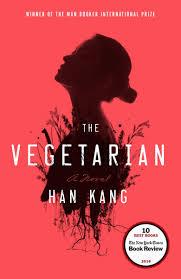 Yikes Learned Some Things I Didn't Know:How to Hide an Empire: A History of the Greater United States by Daniel Immerwahr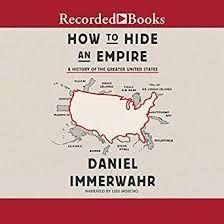 Ramped Up My Home Security After Reading : I'll Be Gone in the Dark: One Woman's Obsessive Search for the Golden State Killer by Michelle McNamara
Not My Usual But Got Super Into It: The World According to Garp by John Irving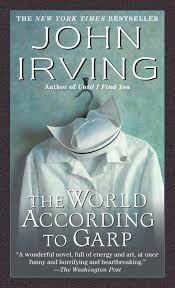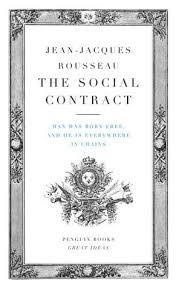 Okay, full list below. If you are so inclined, please drop your favorite reads in the comments- reading by recommendation is my favorite. Especially when it's something so odd that while I'm reading I can stop and be like "wow what is wrong with this person who recommended this to me."
Fiction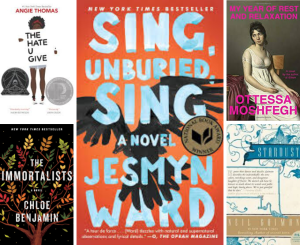 Non-Fiction
Memoir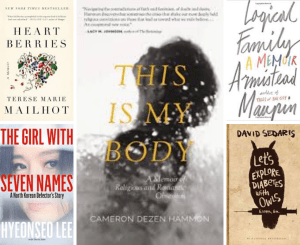 Books About America
White Trash: The 400-Year Untold History of Race in America - Nancy Isenberg
Twilight of the Elites: America After Meritocracy - Chris Hayes
A Short History of the United States - Robert V. Remini
Democracy in Chains: The Deep History of the Radical Right's Stealth Plan for America - Nancy MacLean
Dark Money: The Hidden History of the Billionaires Behind the Rise of the Radical Right - Jane Meyer
How to Hide an Empire: A History of the Greater United States - Daniel Immerwahr
Feminism/Gender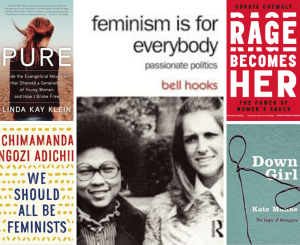 Old AF and made me feel like such an intellectual
The Social Contract - Jean-Jacques Rousseau
The Prince - Machiavelli
Five Dialogues (Euthyphro, Apology, Crito, Meno, Phaedo) - Plato
The Existentialists: from Dostoevsky to Sartre - Walter Kaufmann (editor)
History Beyond The US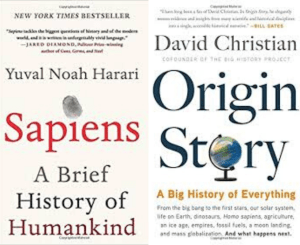 Sapiens: A Brief History of Humankind - Yuval Noah Harari
Origin Story: A Big History of Everything - David Christian
Science!
Astrophysics for People in a Hurry - Neil Degrasse Tyson
They That Defy Categorization At Least On This List
I'll Be Gone in the Dark: One Woman's Obsessive Search for the Golden State Killer - Michelle McNamara
The War of Art - Steven Pressfield
Tiny Beautiful Things - Cheryl Strayed
What My Mother and I Don't Talk About - Michele Filgate (editor)
The 48 Laws of Power - Robert Greene
Woo Woo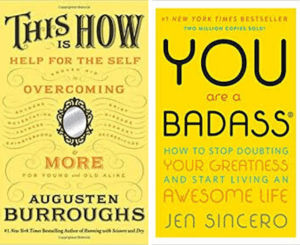 I'm not sure I really have a goal for number of books to read in 2020- though I do want to read a ton more fiction. My theme for the year is self-indulgence, since obviously I'm not good at that at all.
How many books did you read in 2019? Do you have a reading goal for the New Year? What book should I add to my list for 2020?
Want to keep in touch? Drop your email below and I'll send you FULL POSTS anytime I write something new. Only want to know book news? Get on the list here.