Watch the AIC's iconic lion statues get all dolled up for the holiday season this Friday, November 24th!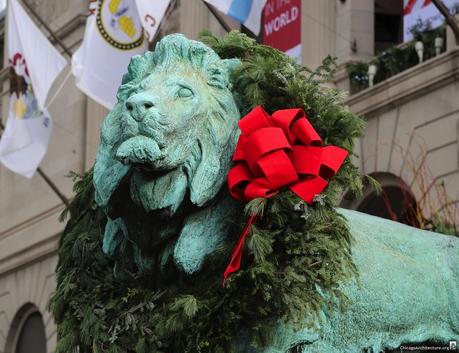 Photo Credit: ChicagoArchitecture
Beginning at 10am, the outdoor family-friendly event will feature an appearance by the Chicago cast of Hamilton, a special wreath-laying ceremony, a performance by the Soul Children of Chicago, and, of course, complimentary hot chocolate.
After the lions have properly donned their holiday garb, the Art Institute invites viewers of all ages to head inside the museum for an arts and crafts session inspired by the Deering Family Galleries of Medieval and Renaissance Art.
More importantly, this year's Wreathing of the Lion is totally free, making it a perfect way to get over your Thanksgiving food-hangover and officially kick-off holiday-time in the city.
For more information, head to the AIC website here.
Featured Image Credit: Art Institute Chicago Instagram