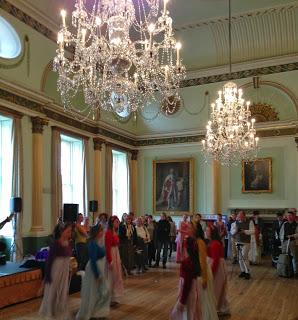 The Jane Austen Festival Fayre - The Fayre was held upstairs at the Guildhall. Simply standing in that gloriously beautiful ballroom was worth the small price of admission (2 pounds). But beyond the beauty of the surroundings was a host of opportunities to relive the magic of the Regency Era. There were hats, gloves, bonnets, clothes and yes...even Regency facial hair for sale. I got my fortune told by an old-fashioned fortune teller who read my palm and did a card reading with tiny, numberless cards. There was a silhouette artist there, too, cutting gorgeous black silhouettes. And in the center of everything was a dance demonstration. We had the opportunity to see many different traditional Regency dances, all performed in authentic costume to live music.
The last event I attended was a discussion called Into the Shadows: The Darker Side of Jane Austen's Bath. This lecture was given by David Lassman and Terence James, authors of The Regency Detective. It was very informative, and provided a glimpse into parts of Bath that our beloved Jane likely knew little about.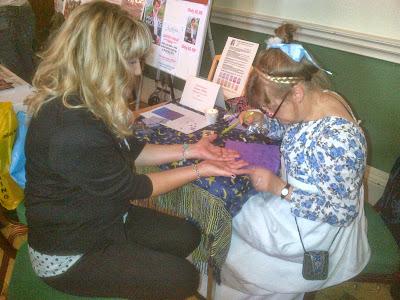 Getting my palms read by the Regency Era fortune teller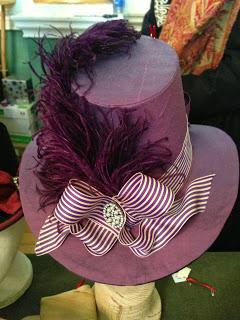 Gorgeous hat for sale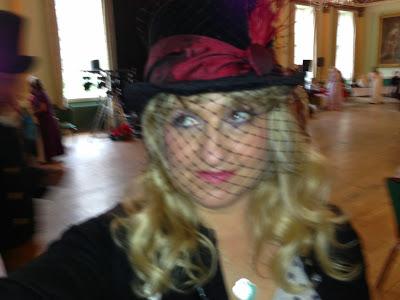 Sampling the wares
I left Bath later that day to return to America. My biggest regret was that I left before the big Netherfield Ball. Maybe next year!
Teri Wilson About the author Teri Wilson grew up as an only child and could often be found with her head in a book, lost in a world of heroes, heroines and exotic places. As an adult, her love of Mr. Darcy…ahem…books has led her to her dream career—writing. When she isn't traveling or spending quality time with her laptop, she enjoys dance classes, painting, going to movies and hanging out with her four dogs, including the real-life Bliss and Finn from the pages of UNLEASHING MR. DARCY. Teri lives in San Antonio, Texas, and loves to hear from readers. She can be contacted via her website at www.teriwilson.net Unleashing Mr Darcy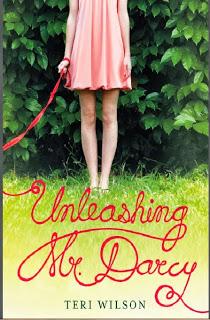 "It is a truth universally acknowledged that a single woman teetering on the verge of thirty must be in want of a husband." 
Not true for Manhattanite Elizabeth Scott. Instead of planning a walk down the aisle, she's crossing the pond with the only companion she needs—her darling dog, Bliss. Caring for a pack of show dogs in England seems the perfect distraction from the scandal that ruined her teaching career, and her reputation, in New York. What she doesn't count on is an unstoppable attraction to billionaire dog breeder Donovan Darcy. The London tycoon's a little bit arrogant, a whole lot sexy…and the chemistry between them is disarming.

When passion is finally unleashed, might Elizabeth hope to take home more than a blue ribbon?
Publisher: Harlequin HQN
Release Date: December 31, 2013