It's the gift that keeps on giving.
The Los Angeles Kings made history on Wednesday night, as they became the fifth team in American sports history to come from 0-3 down in a seven-game postseason series to win the next four straight, in beating the San Jose Sharks, 5-1.
They are the fourth NHL team to turn the trick, following the 1942 Toronto Maple Leafs, 1975 New York Islanders (who nearly did it in two consecutive series, but lost Game 7 in the second series to Philadelphia), and the 2010 Philadelphia Flyers.
And only one MLB team has ever done it: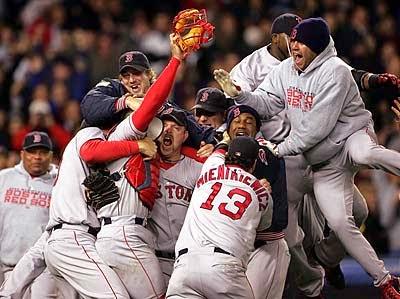 From now until forever, the 2004 Red Sox will be remembered whenever a team falls behind 0-3 in any sport, let alone comes all the way back.