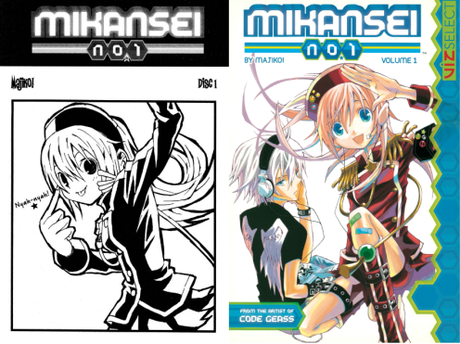 Let me just say Majiko's Mikansei No. 1, a two volume series about Neo Takigawa's adjustment to life from the conservative 23rd Century to the frolicking 21st Century and her goals of being a singing star, was a title that I expected to be pretty poor. Instead, I ended up reading the first volume, and boy was it weird. Maybe if you read it too you'll also find it weird too. I just took 10 scenes I thought were crazy though.
10. The TOKYOPOP and Viz Versions are the same:
Mikansei No.1 is a Viz Select title, and from what I've seen so far, Viz Select has titles formerly published by TOKYOPOP. This was published in 2005 in print. Thanks to me getting the CR Mystery Manga deal, I have the print version. So with that in mind, I decided I wanted to compare translations and changes, based on the knowledge that the Deadman Wonderland translation was different in a ton of areas. Instead, I learned they're exactly the same. Literally word for word from Chapter 1 to Chapter 2, the people that worked on it, etc. Needless to say, I was disappointed, since I wanted to do a translation comparison between the two. This is the reason why I decided to do this list, and to point out that I guess only some TOKYOPOP titles get a new translation. Makes me want to do a list of titles that get new translations, but that sounds like more work.
Now whether it did need an upgrade…? Well, I don't think I saw anything egregious…
9. The 23rd Century's insistence on Neo's skirt size: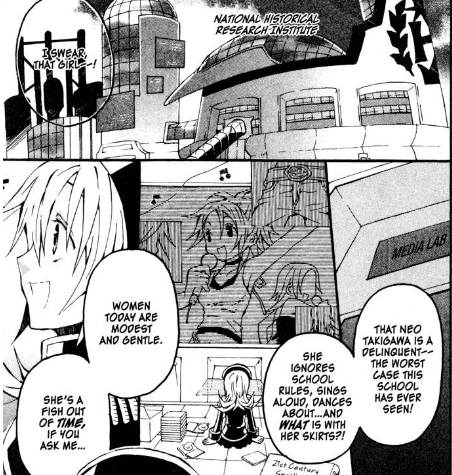 For starters, she had to cut her skirt to the length she liked, while everyone else's skirts are at the ankles. Basically, this era seems to have regressed to the point where girls are shamed from wearing anything that draws attention, they're "modest and gentle" and having casual conversation with a guy is grounds for removal. I should clarify that maybe this is just a school thing, but boy does it seem restrictive. Well, I guess in the 21st century, this is the future we should be expecting!
8. This guy somehow made a crack in the wall: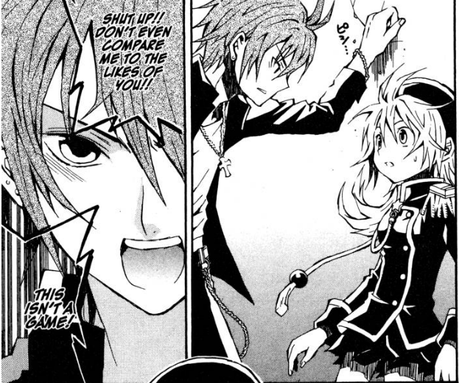 What is he, a Super Saiyan that can sing?!?
7. Nanato must be one of those people: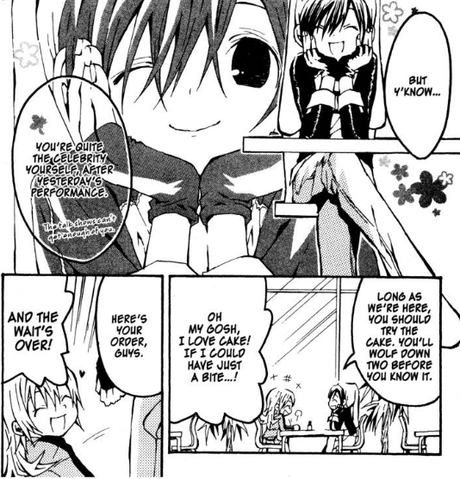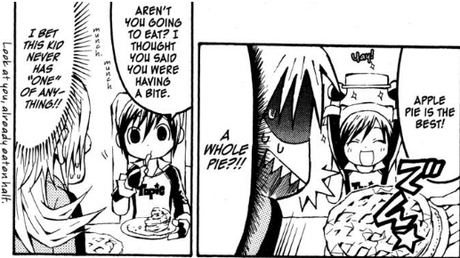 You know, the ones with the bottomless pits in their stomach despite the size.
6. "WHICH ONE OF YOU SAID THAT, YOU SNOT NOSED BRATS?!!"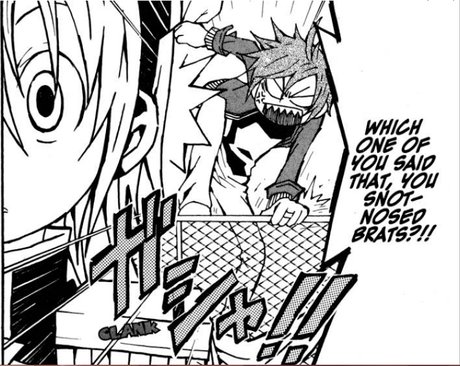 I basically just imagined Vic Mignogna, in Ed's voice, saying that line to those snot nosed brats.
5. The guy's afro is a freakin mosaic:

This guy, who decides whether or not Neo and the guy who called out those kids Saya, has at least a billion different afros that's hilarious yet also concerning at the same time. Very concerning, actually.

Neo even realizes that too
4. What do you do when a guy starts to threaten you?: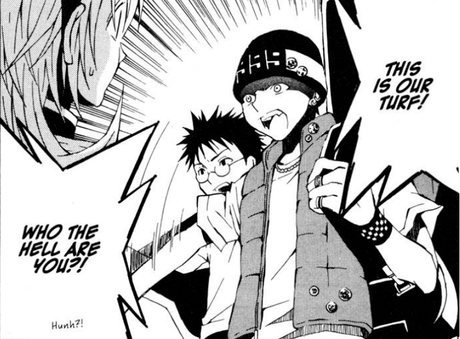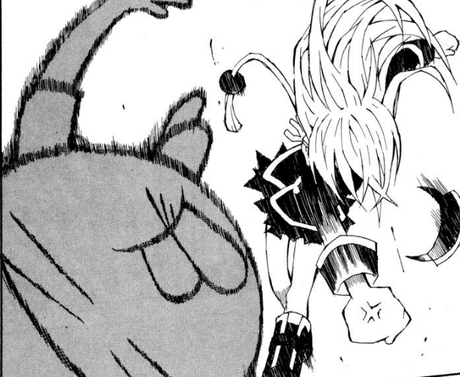 And thus boys and girls, you have your example!
3. Searching willy nilly is definitely not effective: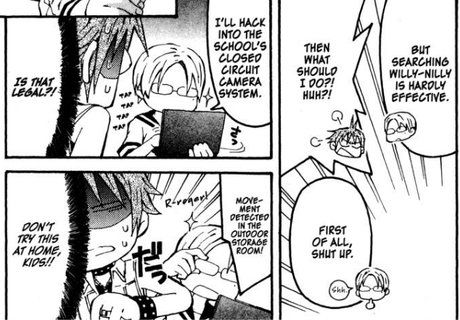 Why hacking is all the rage nowadays
2: This guy…:
Went from this: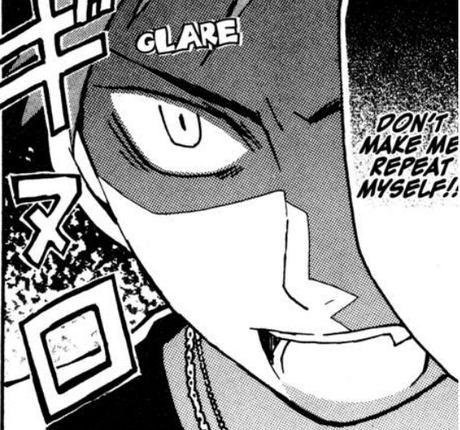 To this: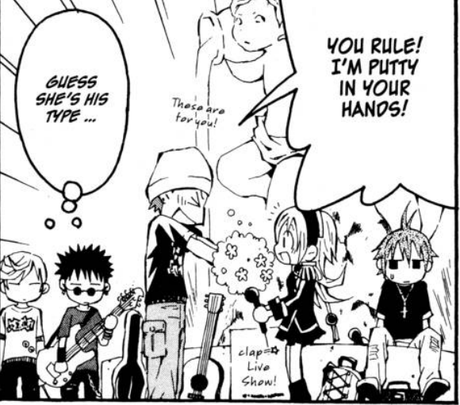 What a guy.
1. Majiko! must love using mosaics: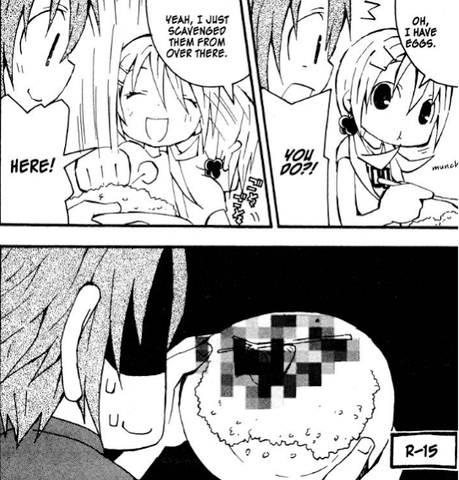 No, seriously, I rest my case.