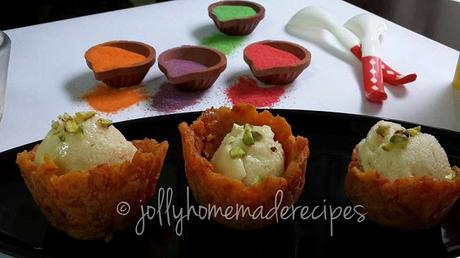 Special

innovative

Dessert for this Holi - Exotic and Flavorful Thandai Ice Cream. Holi is almost here, the festivals of colors is incomplete with special delicacies. There are numerous recipes prepared during this festival.
What is Thandai? Thandai is a chilled flavored beverage made with full cream milk, nuts and special dry spices which is easily available in your kitchen, make thandai powder at home for storage purpose and future use, so make it as per your convenience.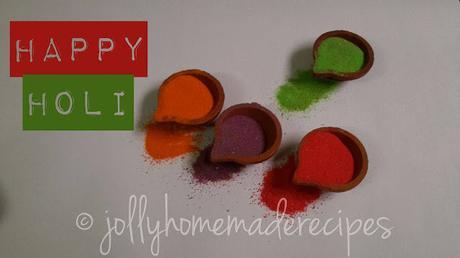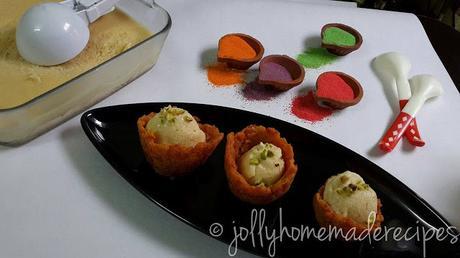 Thandai is a very popular drink in North India made during Holi and

perfect dessert for festivals and summers too, which acts as a body coolant too. 
The taste of ice cream is still lingers :) I just loved it so much...yummm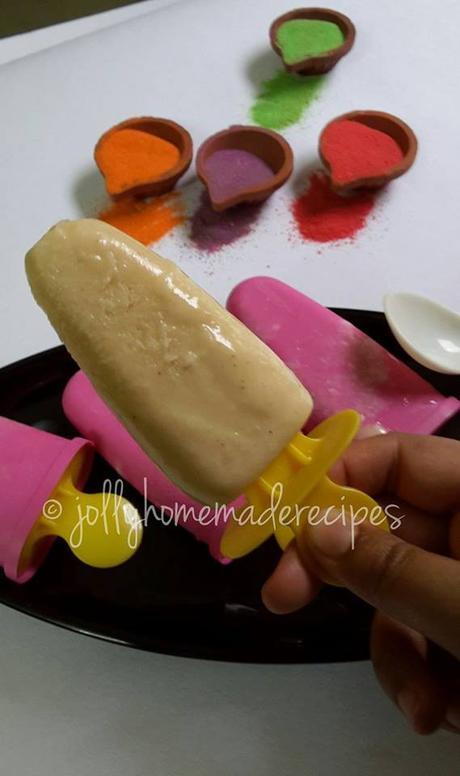 Thandai Popsicle
Today its our 31st Foodie Monday Bloghop special theme is "Fusion Thandai Recipes" generally people prepares authentic dish on this festival, our main aim is to prepares something which is authentic as well as special recipes made with thandai and do some fusion with it, So I made my fusion "Thandai Ice cream | Popsicle" or "Thandai Ice Cream with Gajar Halwa Cups" me and my husband really liked it and he said its perfect :)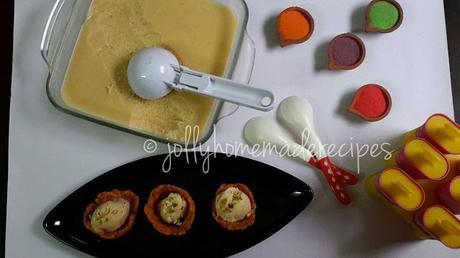 Ice cream with gajar halwa perfect accompaniment. I made gajar halwa for this holi special, recipe will be upcoming soon on my blog. 
I love to do fusion in my recipes, so I made these cute cups from carrot halwa and put a scoop of ice cream in it and garnish with chopped pista and almonds just perfect treat for this holi and I can munch this anytime evening or after any meal :D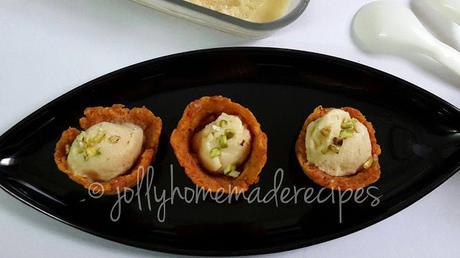 This is exotic with saffron flavor and the spices just elevate the flavor of this ice cream.
As the Bangalore temperature is too hot here these days, so my ice cream is done a perfect job with this humidity :D. It is so unique and flavorful for your taste buds.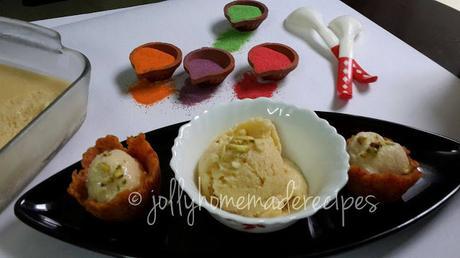 It is easy to make, no special preparation is required except thandai powder, now you can make it at your home, for this ice cream I made thandai powder masala at home...
This recipe was taken by Chef Tarla dalal ji cookbook. The appearance is satisfying and flavors too are creamy, rich, and yummy.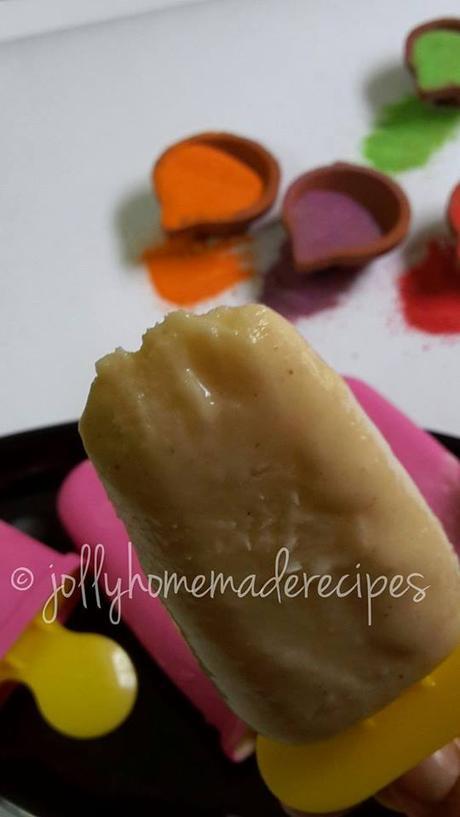 You can make end number of sweet/savory recipes during this festivals for your friends and family like
Eggless Nankhatai Recipe
Zarda Pulao
Homemade Ice-cream Cookie Sandwiches
Coconut Ladoo
Eggless Cumin Cookies
Savory Kordois
and many more

festival recipes

....

Follow a few easy steps and treat your guests this time with an exotic ice cream flavor that has years of legends attached to it.
Ingredients :
Full fat milk - 1 litre
Sugar - 1 to 1.25 cup (increased or decreased as per your taste)
Cornflour - 1/4 cup
Fresh cream - 1 cup (frozen)
A few saffron (kesar) strands
To be ground finely for the thandai flavoring - 2 tablespoon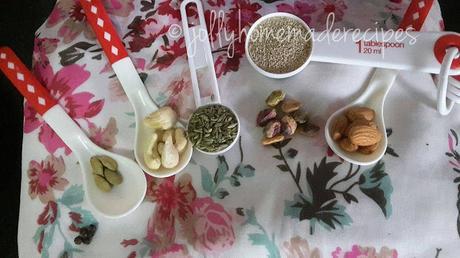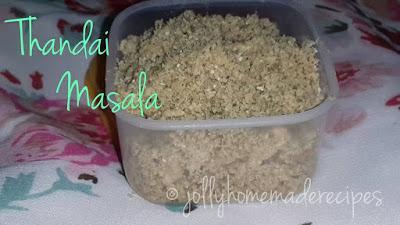 For Recipe ----> Thandai Powder Masala

Thandai Ice Cream with Gajar Halwa Cups
gajar halwa - 1/2 cup


Preparation

Method

:
1. Dissolve the cornflour in 1/4 cup of cold milk. Keep it aside.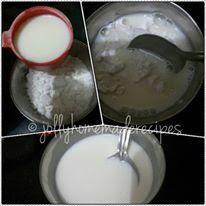 2. Dissolve the saffron in 2 tablespoons of warm milk. Keep it aside.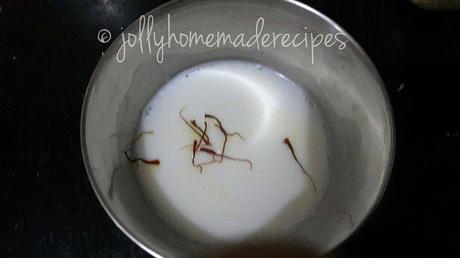 3. Place the rest of the milk in a heavy bottomed pan and bring it to a boil, Add the sugar and simmer for 5 minutes.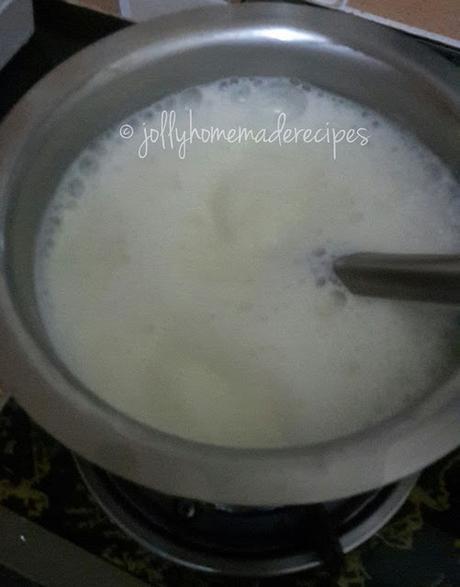 4. Add the dissolved cornflour and simmer for another 5 minutes while stirring continuously, till it is of a coating consistency.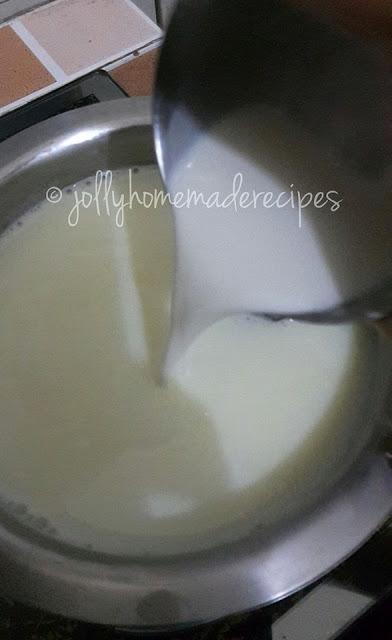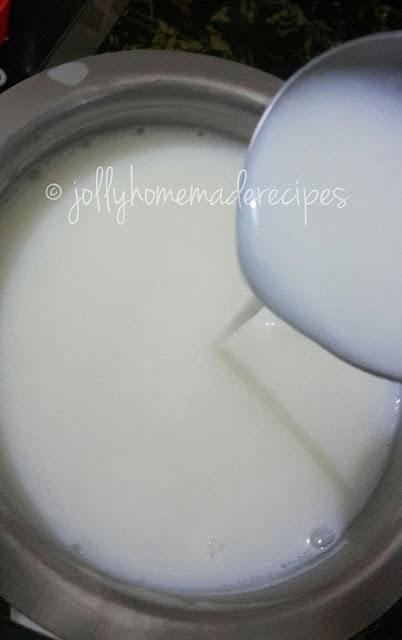 5. Add the thandai flavoring and mix well.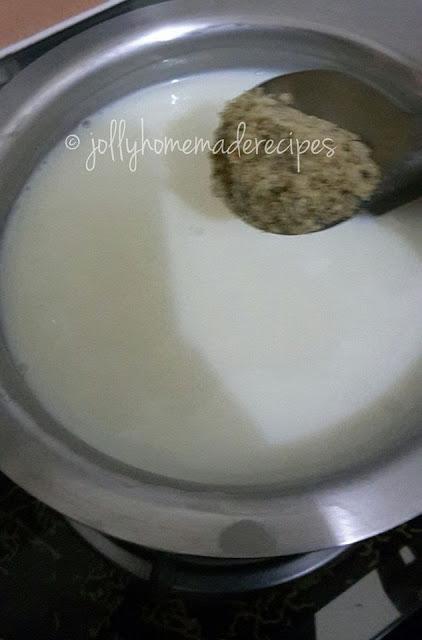 6. Remove from the fire and allow it to cool completely.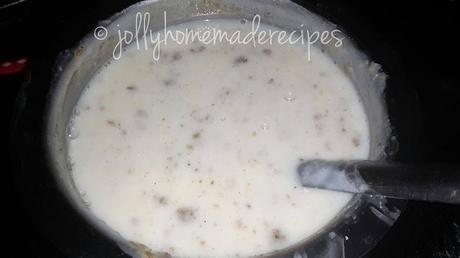 7. Strain the mixture through a strainer.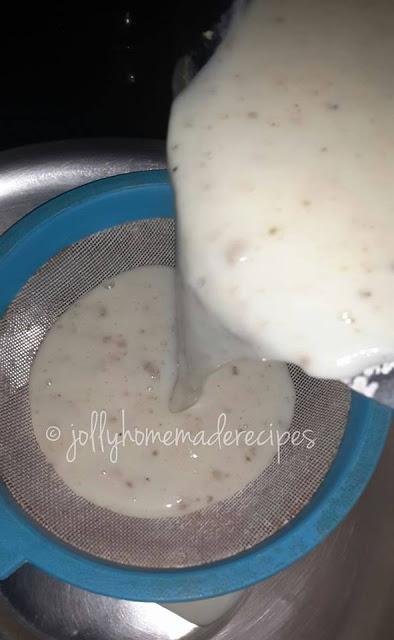 8. Add the cream and dissolved saffron to the milk mixture. Mix well.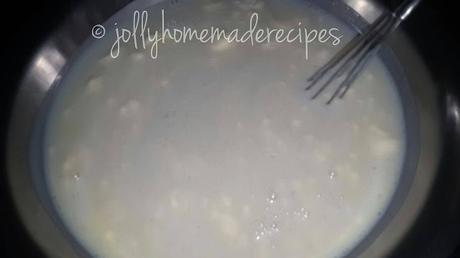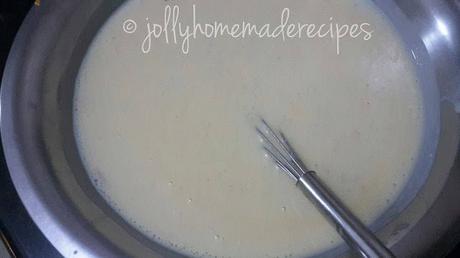 9. Pour the mixture into a shallow dish, cover and freeze till slushy.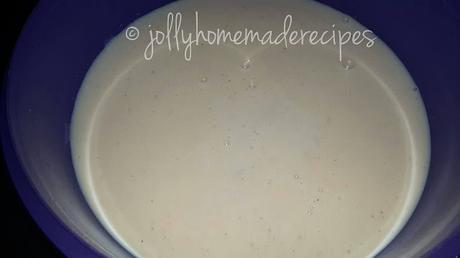 10. Churn the ice cream with spoon or fork till it is smooth, no need to blend.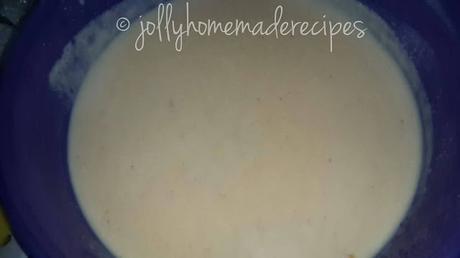 11. Transfer into a shallow container, cover with foil paper (so the ice will not come on top of the ice cream) and freeze overnight or till it is firm.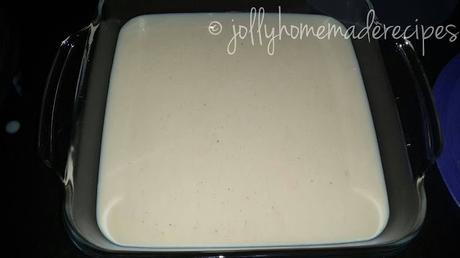 12. Scoop, garnish with chopped pistachios, cashew-nuts and serve.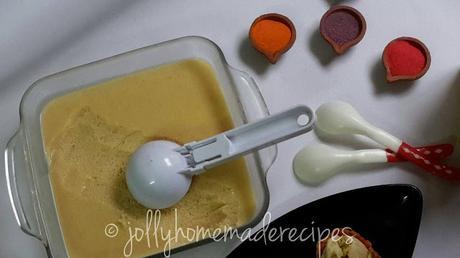 Thandai Popsicle Recipe
* After churn it, pour a spoon of thandai ice cream into Popsicle molds. Freeze it overnight.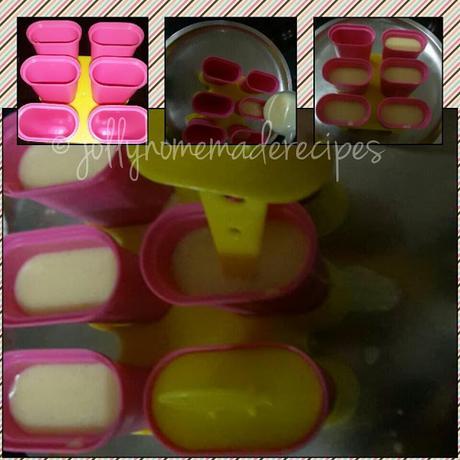 * Serve chilled (if you want chopped nuts, you can but I didn't added because nuts is already in ice cream)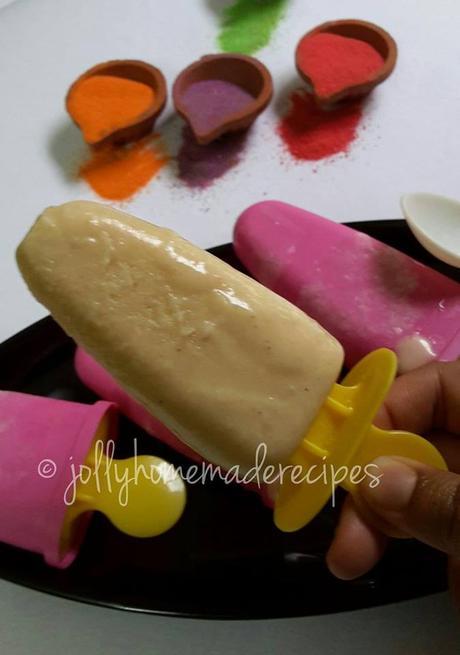 Thandai Ice Cream with Gajar Halwa Cups


* Take muffin molds and wrap it with plastic stretch wrap, take 2 tablespoons of Carrot Halwa, press into muffin mold – firmly around the sides and bottom forming a cup. Refrigerate for an hour until firm.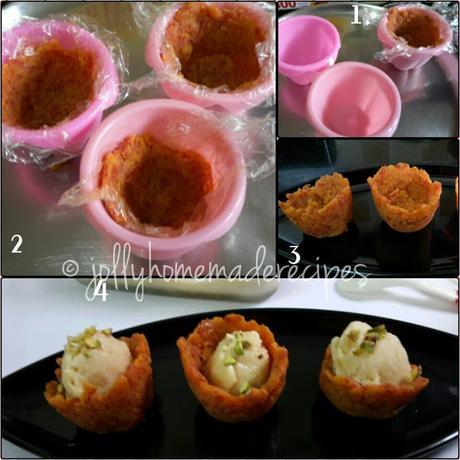 * When ready to serve remove from mould, add a scoop of thandai ice cream, garnish with chopped pistachios and serve chilled.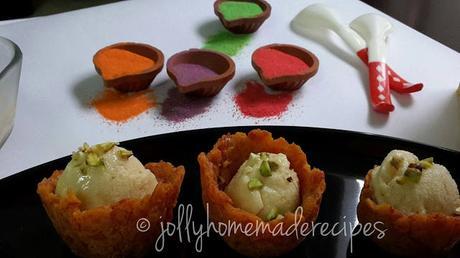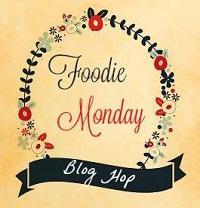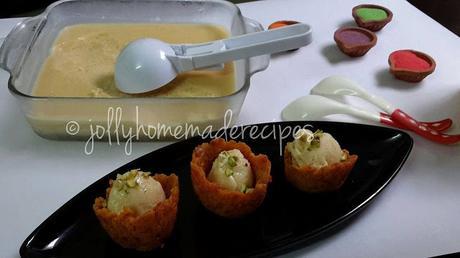 Many more holi recipes coming soon on my blog...Thanks for stopping by..
Happy Cooking & Enjoy !!
If you decide to make this dish, I would love to see how it turned out for you. 
Drop me an email with pics at [email protected]
I am sending this recipe as my blog post entry for Tuesday Tutorials