Hello Lovely Friends,
Happy Weekend.....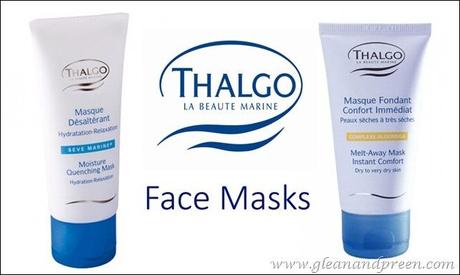 FINALLY weekend is here...I had a tiring week due to hectic work, blogging, vlogging combined with illness [ result of eating expired Kulfi

]. So this weekend I am all in for self pampering and Browser Shopping [ On a tight budget so settled for Internet Window Shopping ]. As I am making plans for self pampering, I am only thinking of Face Packs, Body Scrubs and Yoga, so I have decided to review the Thalgo Face Masks today.
Thalgo Moisture Quenching Mask
The Thalgo Moisture Quenching Mask Claims:
A hydrating mask for an instant boost of moisturisation. Contains a green algae extract called Seve Marine, red algae and plant extracts, barley milk and hemp oil for in-depth hydration.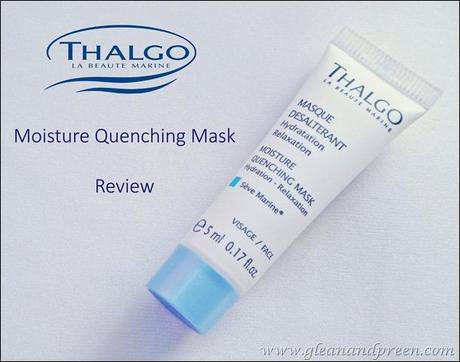 Price:
1740 INR for 50ml
Availability: www.oceamarine.in
Fragrance: Soothing mild floral fragrance.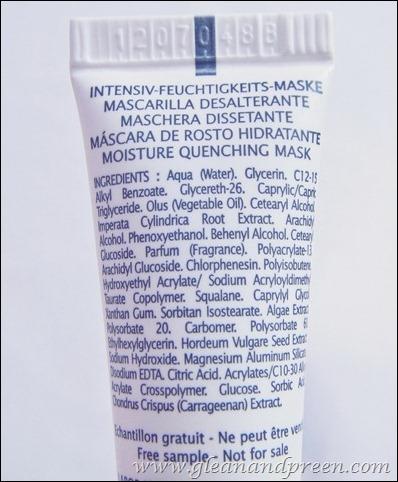 Why Thalgo Moisture Quenching Mask:
Most of you must already know that I have normal to dry skin with flaky nose. When I mentioned the same problem to Thalgo Team, they explained that the flakes are usually the symptoms of dehydrated skin which should be treated by restoring the water content. So, Thalgo team recommended the use of the Moisture Quenching Mask on the nose or any other flaky areas at least once a week.
How Thalgo Moisture Quenching Mask Worked:
Thalgo Team's explanation of dehydrated skin being the cause of flaky skin seemed acceptable to me because in the past I noticed that the flakes lessened with the use of water-based moisturizers compared to oil based moisturizers. So I have started using the mask on the nose area once in a week. As suggested by the team, I applied a thin layer of this mask on thoroughly exfoliated skin [ I skipped the toner though

] and rinsed it off after 15 minutes. I noticed that the formula is very light but once on the skin it starts precipitating and when the flakes are more it causes a bearable burning sensation. Of course it didn't irritate the skin with redness or rashes. So a safe mask to use and also, the mask washes off easily with less water without leaving any slippery residue on the skin.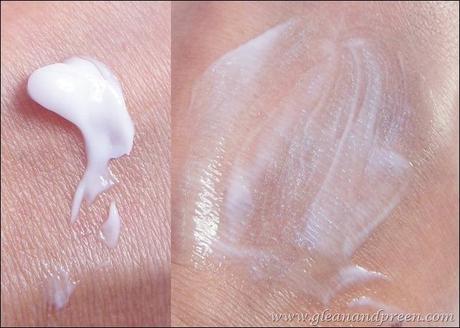 After the 1st application itself I noticed that the flaky skin soothed almost by 70%. The next day the flakes kind of dried and peeled off exposing smooth soft skin. By the second application itself the flaky skin completely vanished and my nose stayed smooth and soft. I have even tried this mask on my entire face and I just love the way it hydrated the skin.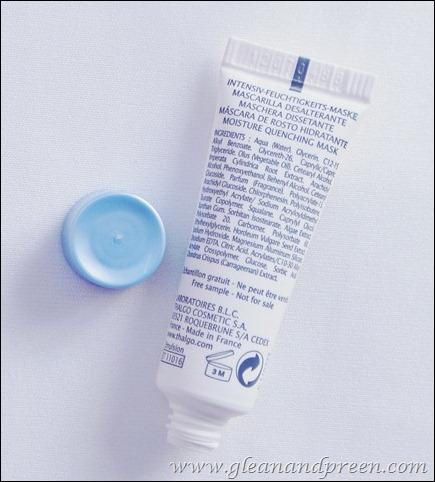 I keep applying it once in 2 weeks and now I don't have the problem of flaky skin anymore

Thalgo Melt Away Mask  
The Thalgo Moisture Quenching Mask Claims:
A mask for nourishing dry skin to very dry skin containing Mango Butter responsible for deep hydration. The skin gets deeply nourished, supple and regenerated.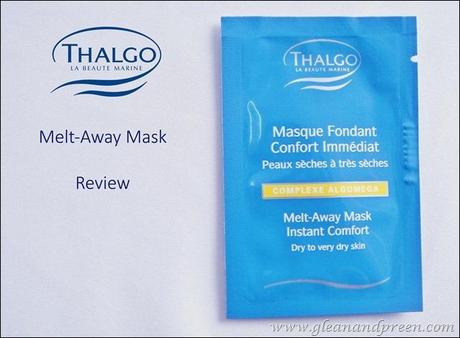 Price: 2710 INR for 50ml
Availability:
www.oceamarine.in
Fragrance:
Smells like greasy butter. Honestly I didn't like the smell much but again it's a personal preference.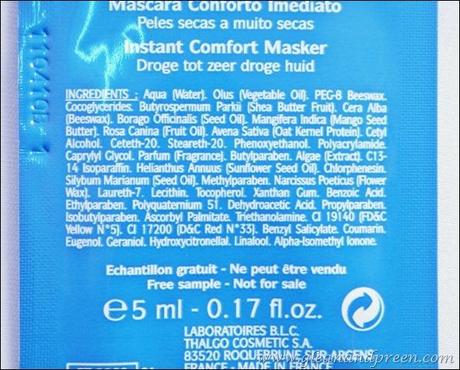 Why Thalgo Melt Away Mask:
As per the Thalgo Skin expert's, dry skin lacks in oils/lipids so the Thalgo Melt Away Mask aims at nourishing the skin with mango butter.
How Thalgo Melt Away Mask Worked:
As recommended by the team, I use this mask all over my face and I must say it just glides on smoothly. You can feel a soothing coolness as you apply this mask which feels good during the summers. I wait for 15 minutes and wash it off with cool water. In-spite of being oily this mask still washes off easily without being slippery.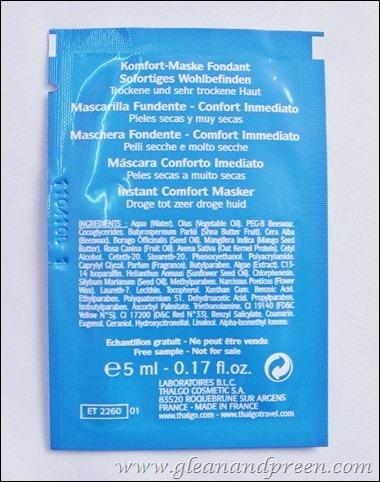 I must say after applying this mask my skin did turn soft but it was slightly oily. This didn't show any miraculous effects on my skin or flaky nose, it just felt as if I applied a thick moisturizer and washed it off. I do have dry skin but it's not extremely dry skin and the Thalgo Melt Away Mask is formulated for extremely dry skin. So I personally feel that it could be the reason for not showing any much effects on my skin. Try this mask if you have extremely dry skin lacking the essential oils needed by the skin or if you are in your late thirties or forties. I feel for such skin type this mask might show good results.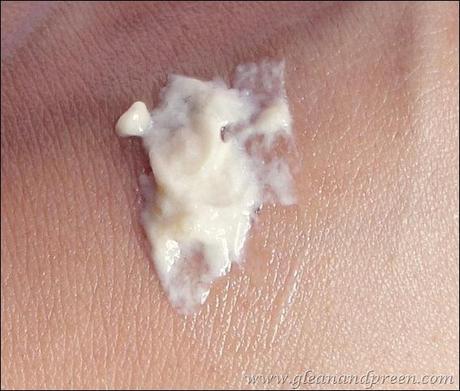 Out of the two masks the Thalgo Moisture Quenching Mask completely addresses my needs and so it's my favorite. As per the
Thalgo website
the Thalgo Delicious Comfort Cream should be used with the Thalgo Melt Away Mask but somehow, for me, the combination of Delicious Comfort Cream and Moisture Quenching Mask has become the solution for dry flaky skin

. After using these masks I understood that my skin is not 'Dry' but 'Dehydrated'. So from now on I would only look for Hydrating Skin Foods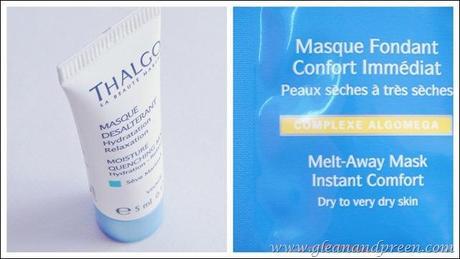 That being said, I am definitely going to indulge in these masks on this weekend

. What about you dearies? Any self pampering plans for the weekend? Share them in the below comments section, I would love to know what you are up to, this weekend

Vish