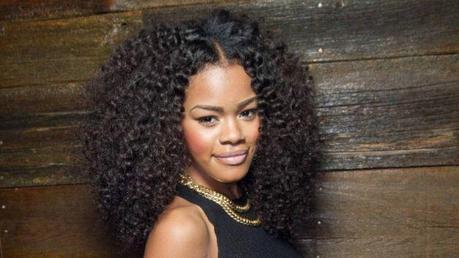 Hey Gorgeous! G.O.O.D. Music's first lady Teyana Taylor has partnered with hair extension brand 'My Extensionz' to debut her own hair called 'Taylor'd Textures.'
Teyana was very specific about her involvement in all aspects of the hair extension line. She decided on everything including all hair textures and the packaging.
Honestly I love her hair so I think this is a good move for her. Teyana's hair is gorgeous!
Gorgeous, thoughts? Are you interested in Teyana's new hair extension line?
Stay Gorgeous!
Source: Living Civil