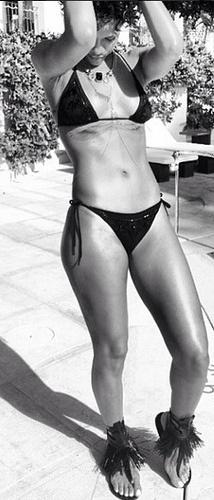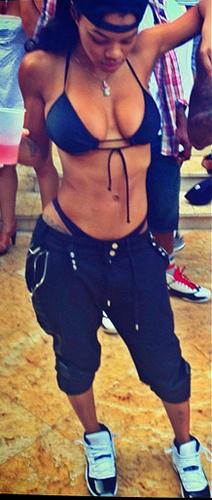 There was much excitement surrounding a very interesting cat-fight between Bad Gal Rihanna and G.O.O.D. Girl Teyana Taylor, that all stemmed from what seemed to be Rihanna poking fun at Teyana's singing on Instagram. Read what Teyana had to tell Ebro and Rosenburg below.
Teyana: I really don't understand neither. I've been in the studio, minding my business. I heard she made a video…I just thought it was really harsh. You got a dude singing "Caught Up In The Rapture of Love" with big hair, a snap-back, and Jordans on. That ain't a coinkidink. She knew what she was doing.
Ebro: Was she just having fun or do you think she was being malicious?
Teyana: I think her fans allows and condone her behavior and she does this to everybody. And it's not always fun and games. You do it, you get away with it. You tried me. You clapped but I clapped back.
I do think she's a cyber-bully. And I think she has dope music, I'm not no hater. She's a pretty girl. But that don't mean you can bully people.
Rosenberg: When she tried to make it about money…why didnt you just say, 'If you want to get superficial, Rihanna, you know my body crushes your body.'
Listen to the audio below.