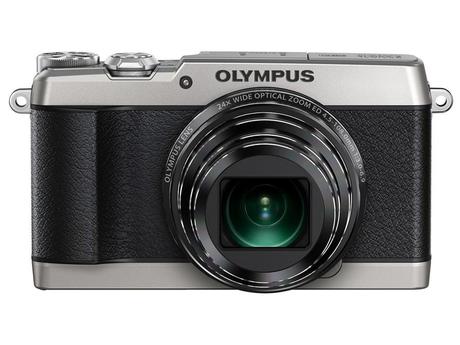 A compact, sleek and light weighed camera, the all new Olympus Stylus SH – 1, is a perfect choice for buying a camera. It is best suited for people who enjoy photographing while traveling. Being a compact and a sturdy camera, Olympus Stylus can be used with great ease and comfort. The Olympus Stylus has a great travel zoom of 25 – 600 mm and 24x optical zooming lens. The zoom affords to be trendy, stylish, sturdy and has controls of the PEN system. The zoom has a capability of capturing high quality images, videos and stills. The 5 – axis image stabilization system is capable of preventing the camera from clicking shaking images. Apart from this, the Stylus SH 1 has an in-built WI-FI option and can synchronize well with the Android and iOS devices for quick sharing apps. The LCD is touch screen and hence it allows the user to access shutter control and autofocus area easily.
Technicalities on Olympus Stylus SH – 1:
1. Body: The Olympus Stylus SH – 1 has a compact and a sleek body. It makes it look more stylish and catchy. The user can easily hold and carry it without any risk.
2. Sensor: With respect to sensor, the maximum resolution of Olympus Stylus SH – 1 is 4608 x 3456. The image ratio is 3:2. With this effective 16 MP camera, the user can click high quality images and capture video as well. The size of the sensor is 6.17 x 4.55 mm. The type of sensor is BSI – CMOS. The processor is TruePic VII.
3. Image: The 5 – axis image stabilization specification is a unique selling proportion of this camera. This feature enables the user to click high quality images without shaking the lens. The 5 different modes are yaw, roll, pitch, up/down, left/right.
4. Dimension: With respect to physical aspect, the Olympus Stylus SH – 1 is compact and light in weight. The dimensions of this camera is 109 x 63 x 42 mm. The weight of camera is 271 grams.
5. Battery: The Olympus Stylus SH – 1 comes with a battery and a battery charger. The battery utilized in this camera is LI – 92B Lithium ion battery and USB charger. The life of battery is 380 hours.
6. Connectivity: The camera is completely equipped with respect to connectivity. It can connect well with the help of USB 2.0, HDMI (micro- HDMI), in built wireless, wireless notes and remote control via smart phone.
7. Storage: The Olympus Stylus SH -1 supports SD, SDXC, SDHC and internal memory. The included storage is of 37 MB.
8. Focus and optical: The camera has a focal length of 25 – 600 mm. This can go for an optical zoom of 24x. The maximum aperture of Olympus Stylus SH – 1 is F3.0 – F6.9. There are various auto focus modes in which the user can capture moments namely, multi – area, single, tracking, live view, face detection, selective single point, center, live view, touch and more..