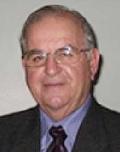 Terry J. Dunlap Sr.
The Columbus Dispatch
Violet Township Trustee Terry J. Dunlap Sr. was charged today with negligent assault in connection to an accidental shooting of a student taking a concealed-carry class that he taught last year. 
Lancaster Assistant City Prosecutor Stephanie Hall filed the misdemeanor charge in Fairfield County Municipal Court. She said Dunlap would be sent a summons to appear in court. 
Dunlap, 74, said this afternoon that he did not know he had been charged and had no comment. 
The charge was filed after special prosecutor Jeffrey Hunter filed a report last month with the offices of city prosecutor and county prosecutor. Hunter, who was appointed special prosecutor to look into the shooting, concluded in the report that there were no grounds for a felony charge because the shooting was an accident and Dunlap had not been acting recklessly. 
"Not been acting recklessly?"  Whaaat?