Terrence Howard won't condemn his Empire co-star Jussie Smollett, like a lot of other folks are doing.
Howard, who plays Smollett's on screen father posted a pic of Smollett playing with his son with the caption,"All your lil homies got you… We love the hell outta you."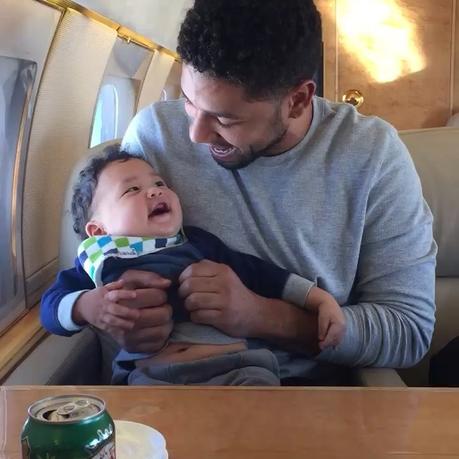 When fans began to criticize the actors support of Smollett, Howard let them know that the Jussie he knows could never do what CPD is accusing him of.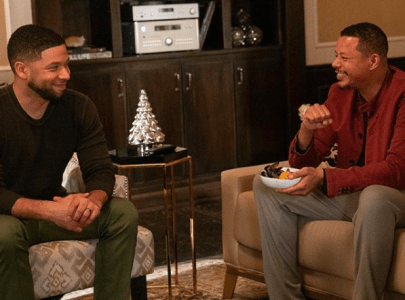 Pic Credit: Empire on Fox
The Jussie I know could never even conceive of something so unconscious and ugly, Howard replied.  His innocence or judgment is not for any of us to decide.
"Stay in your lane and my lane is empathy and love and compassion for someone I've called my son for five years. It's God's job to judge and it's ours to love and hope, especially for those that we claim to have loved."
Smollett has been charged with a felony for filing a false police report. Chicago's Police Chief says the actor paid $3,500 to orchestrate his own attack.
#ICYMI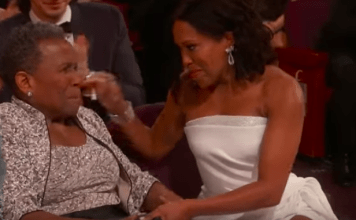 Regina King Thanks Mother 4 Teaching Her About God During Oscars Speech
Pop Culture
FirstLadyB
-
February 24, 2019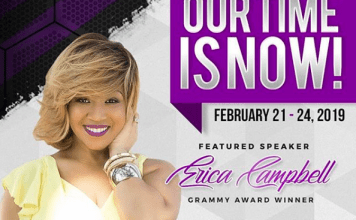 Erica Campbell Takes Them 2 Church During Power Rising Summit in New Orleans
Gospel Music
FirstLadyB

-
February 24, 2019

Terrence Howard Won't Condemn Jussie Smollett "It's God's Job To Judge"
February 24, 2019
Michael W. Smith Releases AWAKEN: The Surrounded Experience
February 24, 2019

Lindy & The Circuit Riders Release Driven By Love, an "Album About Action"
February 24, 2019

Influencers Latest Single "Just The Cross" Unveiled On Feb.22nd
February 23, 2019