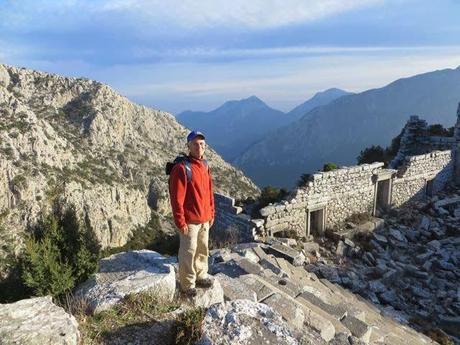 Ruins of the Ancient City of Termessos, near Antalya, Turkey
My brother Tom recently returned from a three-week trip to southern Turkey, staying first in Selkuk (near the ancient city of Ephesus) and then in Antalya, overlooking the Aegean on the Turkish Riviera.  While in Antalya, he went with friends one day to visit the ruins of the ancient city of Termessos, located in a mountain pass in Gulluk Dagi National Park about 24 miles from Antalya.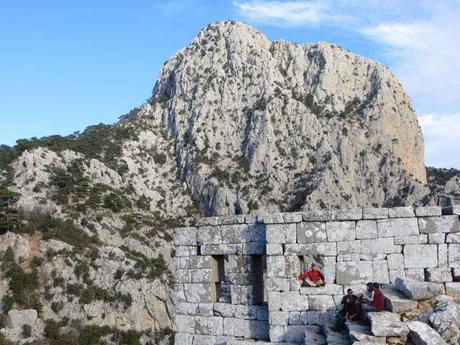 He wrote to me in an email: "Today we hiked up to some amazing ruins called Termessos. It is an old Roman trading post on the road from the Aegean Sea to the Mediterranean where people used to cross the mountains. It was very beautiful and peaceful. The weather has been perfect and it is good to come in the off season because there are few people."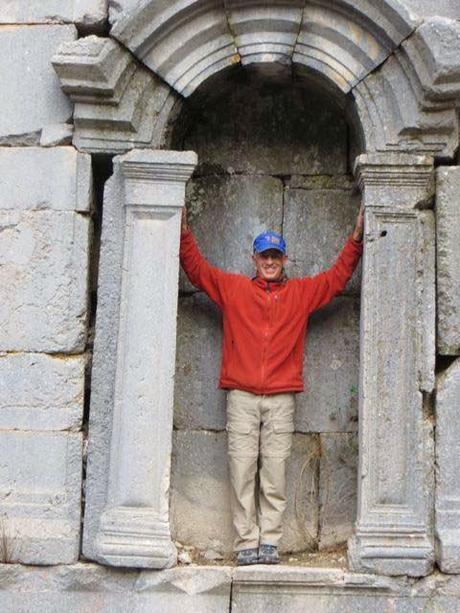 Termessos is one of the best preserved ancient sites in
Turkey
and dates from the time of Alexander the Great (who was never able to conquer it due to the rugged terrain and its highly defensible position high in the mountains).  The city is built at an altitude of more than 1000 meters (3000 feet) in a mountain saddle. The mountain peak rises 600 more meters above it. The city was abandoned after the aqueduct that provided the its water supply was destroyed in an earthquake.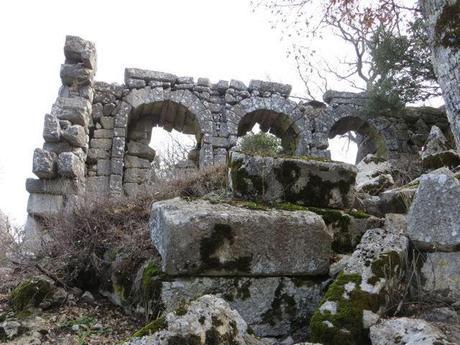 Termessos is only accessible by a hiking path, requiring sturdy shoes and some endurance. But once one reaches the top, the views are spectacular. Tom has graciously allowed me to post some of his pictures of his trip to Termessos.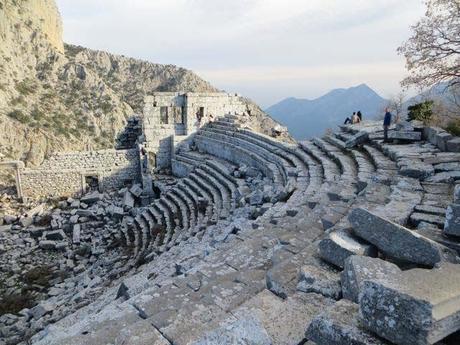 The remains of Termessos include the city's main square and marketplace, or
agora
, a large theater, temples, tombs and more.
For hours, a more detailed description of the site, and more information about Termessos, click
HERE
.
Tom Scheaffer
recently retired from a career in teaching.  He is also an artist and is currently exhibiting some of his watercolor paintings at the Blue Dot Cafe in Alameda, California.  You can read about his exhibit and see some of his paintings in my January 8, 2014 post at my
Caroline Arnold Art and Books
blog.