Even before I started blogging about my journeys, I've been asked numerous times, "How do you do it?" To some, a traveling lifestyle at a young age is a luxury, let alone ridiculously impossible. I've been doing it for three years, and here are some tips. Read more…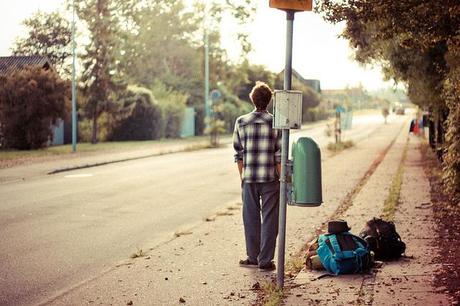 Photo credit: -MRGT
1. Think that it's possible. Young travelers exist; we exist. I myself have been traveling for three years now, since I was 18. And I'm not the only one! Young travelers have been racking up airline mileage, cruising over seas, riding long bus rides, and crossing country borders. If we could do it, realize that you could too. You just have to want it!
2. Plan accordingly. Where do you want to go? What do you want to see? Should you go in a group, with a partner, or solo? Planning all this can be overwhelming and tricky, but the key to planning is not thinking too much. Just make sure travel won't be a detriment to school or work, and make sure that you are crafting your own trip to your specifications. 
3. Book cheap air tickets. I'm not saying that all your adventures must involve a jet ride or be far away. I'm saying that getting a cheap plane ticket can be the foundation that you can build upon for your next trip. Watch out for those year-round seat sales!
4. Do your research but not too much. Without blogs and travel websites, I would be so disorganized and clueless. But you see, I've developed the habit of just looking at the places I want to go to then not researching about them for the surprise. Sometimes, I don't even research at all! I just go there and see how the place would exhilarate me.
5. Make a budget and stick to it. For a lot of people, money seems to inhibit them to travel. But the cost of travel here Philippines is still cheap, and costs can undoubtedly be kept low. Determine how much you could spend from your allowance, and do everything within that threshold. Stay in affordable but decent inns, take public transportation without taking taxis at all, eat at cheap food places, forgo those souvenirs, and haggle as much as you could.
6. Travel safely and with courtesy. Is it safe? I'll tell you right away it isn't. There is always a certain danger in each place—be it here in the Philippines or abroad. Yet with just the right amount of street smarts, you'll get by. Know what you should avoid beforehand, and use your common sense. It would likewise help if you maintain a low profile, practice common courtesy, and respect the place and the people. Remember, it's their place you're visiting.
7
. Don't be anxious and breathe. Traveling, in my opinion, doesn't equate entirely to a vacation or a holiday. However, remember that you are somewhere else, so you shouldn't bring your problems and fears to your destination. It's quite natural too to feel anxious and be outside your comfort zone, but trust me, all your worries will just ruin your trip.
8. Be a traveler, not a tourist. I differentiate the two by objective. A tourist's objective is superficial—that is just to get to the place and to see the place. Conversely, a traveler goes beyond that—into learning and interacting, with the locale and the people. 
9. Get lost. Don't take this too literally, but getting lost brings out your instincts. And by just wandering, you will get to see and know the unexpected. Pardon the mushiness, but being lost exposes life's wonders and surprises, so walk around and wander aimlessly!
10. Enjoy the experience; live in the moment. Use the time to escape from disappointments and frustrations, and take the time to do some positive realizations too—about life, relationships, and whatnot. Treat your journeys as a liberating, empowering experience and an opportunity to learn at the same time.
Can't wait to see you on the road! Happy travels!