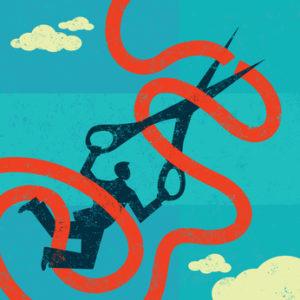 One of President Michel Temer's contributions to Brazil's economy is his focus on reducing government interference in the private sector.
The Brazilian government currently holds one share of a special class of common stock in various private companies. This class of stock, known as "golden shares," gives the government the right to veto important company decisions. Examples of decisions that the government could veto include those related to transfer of control, changes in the company's name or corporate purpose, and trademark matters.
The idea of the government giving up its golden shares is currently being analyzed by the state auditing court (TCU). Finance Minister Henrique Meirelles has suggested that golden shares have negatively impacted the value of company shares as well as government shares. Likewise, analysts for Valor Econômico newspaper have affirmed that many government officials believe that companies with golden shares tend to be traded below fair market prices.
In addition to depressing stock values, government involvement in private companies has been a breeding ground for cronyism and corruption. The ongoing Petrobras scandal is just one such example.
Brazil's government maintains veto rights in several large companies, including Embraer, which was privatized in 2006, Vale, the largest iron ore producer in the world, and IRB Brasil Resseguros, a reinsurance monopoly. On August 21, Temer announced his plan to sell control of Centrais Elétricas Brasileiras, the country's largest power utility company. However, in this case, the plan included maintaining a golden share for the purposes of exercising veto power in the event of a proposed change of control.
The announcement of a possible relinquishing of golden shares caused the Brazilian stock exchange to rise for four days straight. Vale common shares added 0.7 percent, Banco do Brasil added 0.8 percent, Petróleo Brasileiro added 2.1 percent, Embraer added 3.3 percent, and Eletrobras added 1.3 percent, totaling an increase of 22 percent from last month.
Relinquishing golden shares in private companies is just one of many ways that Temer is attempting to reform Brazil's economy. As he promised in a speech at the Santander Brasil Annual Conference in August: "We have the opportunity to build a more competitive economy, a more efficient government and a more modern and fairer Brazil."