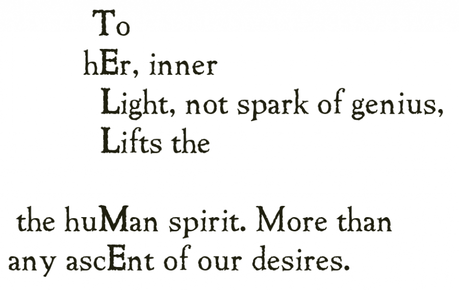 This is a mesostic.  The spine text is Tell Me; a thought that arose on a Sunday morning about how much we hope to be told the answers, and how we are tuned to listen. The text supplied to the mesostic generator is the raw text of the Purgatory Cantos from  Dante's Divine Comedy.
Verse Us
- Poems I write: haiku, senryu, mesostics, free verse, random word constructions, I might even use rhyme or meter once and a while.
Get Each Week's Poems In Your Email Box
If you enjoyed this post,  please like and share.







The post Tell Me – A Mesostic – Verse Us (Poems by Me) written by Andrew Furst appeared on Andrew Furst.