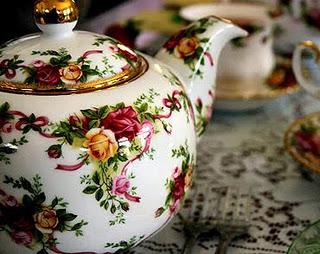 Emily Snyder is a director, writer, teacher who lives in Massachusetts, US. We all know how easy it is to make acquaintances and friends in the blogosphere, especially when you find so many interesting people who share your same passions. And Emily and I share some: literature, teaching, Jane Austen among others. So, when she invited me to her Teatime Ten, how could I decline? I said, Yes, of course, and had great fun chatting with her on a cup of good English tea. An Italian and an American? Well, why not? Join us. We talked about books, literary heroes and heroines, teaching, blogging and tall, dark, handsome, blue-eyed Brits ...or more precisely A tall, dark, handsome, blue-eyed Brit:

Richard Armitage

. It was some time I didn't mention him here on FLY HIGH... Wasn't it? 
Ok, then. Will you join us?   I'll wait for you at Emily's.  CLICK HERE.