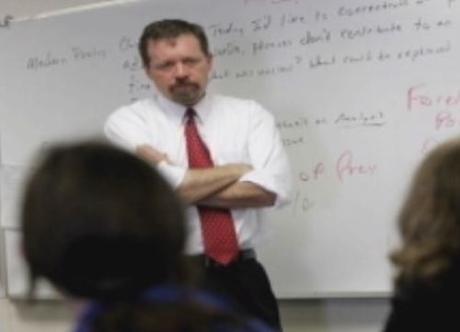 Bill Nicolay/Herald Photo
HeraldNet: The Snohomish School District is tacking two paid weeks onto a teacher's summer vacation after an investigation found evidence of misconduct with students for the second time in his career.
The district is suspending Snohomish High School teacher Bill Nicolay with pay after it spent four months and thousands of dollars probing accusations that he had inappropriate relationships with two teen girls during the past two school years. The Snohomish School Board is now considering a new policy to protect students from inappropriate behavior by adults.
The proposed change comes after the district hired a Bellevue attorney to look into accusations that surfaced in February about Nicolay, documents obtained by The Herald through state records laws show.
The investigation of the teacher, who's also been the debate coach since 2003, cost more than $23,468. The district paid another $9,518 in attorneys fees that were at least partly related.
Nicolay, 53, was put on paid leave Feb. 6 while the district looked into the allegations. It allowed him to return to the classroom and to coaching Feb. 17, though the investigation continued until June 11.
It found that the district could take disciplinary action against Nicolay for neglect of duty, insubordination, misconduct, mistreatment of students and being under the influence of painkillers while communicating with the teens.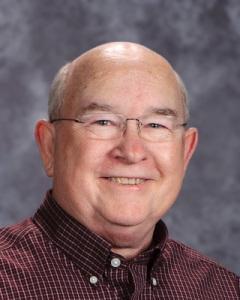 Superintendent William Mester
Nicolay has resigned as head coach of Snohomish High's speech and debate team. Superintendent William Mester decided to suspend him from teaching, with pay, for the first 10 days of the upcoming school year.
"The grounds for this action are that during 2013-14 and 2014-15, you have failed to maintain appropriate relationships with students despite repeatedly receiving training from the district regarding the district's relevant expectations," Mester wrote in a letter dated June 23.
The state superintendent is now investigating Nicolay for the second time in 10 years. The district suspended him for five days without pay in 2005 after an investigation revealed that he had slept in the same tent as a 17-year-old girl during a three-night backpacking trip they took by themselves, records show. The girl told investigators she considered Nicolay to be a father figure and he never tried to touch her sexually. The two had gone on other outings together and had long phone conversations late at night. Mester wrote that Nicolay's behavior was "unconscionable" and "showed a severe lack of judgment" in a 2005 disciplinary letter.
After that incident, the state superintendent ordered a two-year suspension of Nicolay's teaching license. He appealed the decision and it was lowered to a reprimand.
The 2015 investigation revealed that Nicolay had again conducted himself unprofessionally, this time with two students, records show. There was not sufficient proof that his behavior was intentionally sexual. Nicolay did not return calls and emails for comment.
He used his private cellphone and email account to communicate with one girl, often late at night, records show. The girl's father said he repeatedly asked Nicolay to stop contacting his daughter. "What he does is he befriends these girls and tells them personal things," he said. "He treats these kids like adults, and you know how kids are, they eat that up."
The Herald is not naming the girls or their parents to protect the students' privacy.
The girl, a 2014 graduate, initially told the investigator that she and Nicolay did not exchange texts. Cell-phone records revealed the two exchanged 1,537 messages between March and July 2014.
Nicolay calls the girl's ex-boyfriend, also one of his students, "manipulative, irritating, abrasive, deceptive, sociopathic and insensitive" in messages. He said he often wanted to slap the boy. In one 3:33 a.m. email, Nicolay describes his first romantic relationship and helps the girl imagine her "ideal boyfriend." "I think we should call him Asahel, simply because the name is Biblical and cool and bell-bottom bitchin' and I like it," Nicolay wrote to the then-17-year-old. "He can go by Asa for short, if you want, which is really buff and manly." Nicolay suggested the girl meet him for some conversations privately and asked her to delete messages so he wouldn't get in trouble.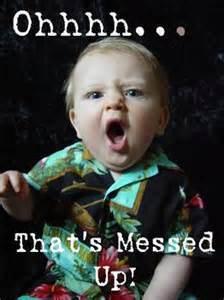 At school, Nicolay on several occasions asked other teachers if he could "borrow" the girl out of their classes, despite that she was struggling academically, records show. He told the investigator the teachers had the option of saying no. Another girl reported that Nicolay flirted with her, commented about her appearance and made her uncomfortable by hugging her or kissing her forehead during private practices for speech and debate.
Nicolay discussed with the girl his personal life, other students' romantic relationships and parents who were allegedly using drugs. He used expletives to describe one student and joked about breaking another's legs. A parent speech and debate chaperone told the investigator she thought Nicolay had a crush on the girl. However, the investigator concluded his conduct was more "paternal than sexual," the report said.
Nicolay admitted the conversations with both girls had no professional purpose but said he thought it was "prudent" to ask them to delete messages. He told the investigator he believed coaching speech and debate required more involvement with students because of its emotional and dramatic nature.
Now, Nicolay will be required to complete one-on-one training in September on having appropriate relationships with students. He has received guidance on maintaining professional boundaries on at least three occasions in the past, records show. After he was suspended in 2005, Nicolay was told to determine whether his behavior was appropriate by considering how it might appear in a newspaper headline.
DCG