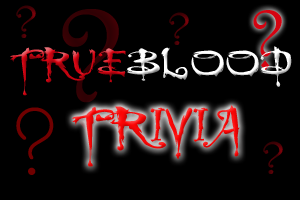 Are you an Ultimate True Blood Fan? Have you watched every episode, read every book? Wanna prove it?
Join the TrueBlood on Twitter group in their Superbowl Weekend trivia contest.
The Trivia Contest takes place on February 4th at 6pm CST and is open to all twitter fans of the show and books. To participate, follow @TBTriviaMaster to DM.
Please send your Twitter username to @TBTriviaMaster by 5PM CST, February 4th to sign up. You must be signed up to participate.
Show how big a fan you are!  The contest is to be live on Twitter hosted by @SamMerlotteTB
Read more about it by going to: bloodbites.wordpress.com