Tuesday night I went to the North American premiere of 'Disconnect' which stars True Blood's Alexander Skarsgard, Jason Bateman, Paula Patton and Hope Davis.  Bateman, Patton, Frank Grillo, and Aviad Berstein, joined director Henry Alex Rubin in presenting the film and in a Q&A session afterwards.  Patton spent quite a bit of time greeting the fans and signing autographs.  She looked stunning and came right near where I was standing.
MOVIE REVIEW
'Disconnect' is directed by Henry Alex Rubin, who previously won an Academy Award for his film 'Murderball'.  If we are being perfectly honest, I went to this movie because of my love for all things Alexander Skarsgard but I was absolutely blown away.  I have read other reviews that said that the topics covered in the movie such as Internet bullying and identity theft were outdated but I couldn't disagree more.  As a parent of young children and teenagers I constantly worry about online bullying, and Jonah Bobo was incredible as bullying victim Ben Boyd.  Bateman was perfectly understated as Ben's workaholic dad, who sets out on a quest to find out the truth about his son's bullying. 
Skarsgard and Patton played a grieving couple who, on top of coping with the tragic loss of their young son, also had to deal with identity theft.  Instead of dealing with their grief together, the tragedy seemed to be pulling them apart.  Both Patton and Skarsgard did a fantastic job and my only complaint was that I would have liked to have seen more of these two.
Max Thieriot was one of the highlights of the movie playing Kyle, the seemingly overconfident, no cares in the world teen who makes his living doing online porn.  While adding some comedic relief to the story, he was most enjoyable when he was showing Kyle's vulnerable side, opposite Andrea Riseborough. 
I have included my pictures of Paula Patton on the red carpet and some of the pictures from inside the theater.  If you would like to check out the video from the Q&A for 'Disconnect', click here to visit our sister site Television Source.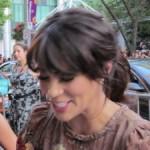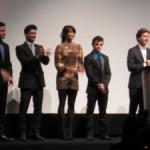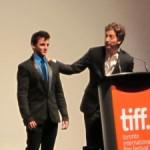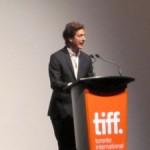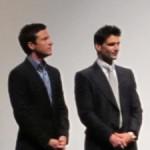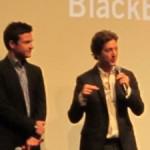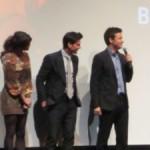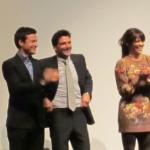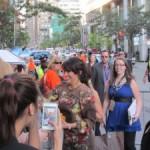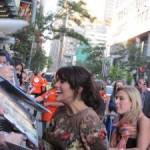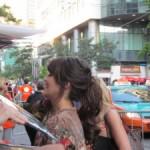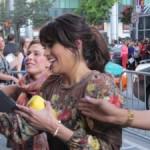 Overall I give this movie an A+.  It was probably one of the best movies I have seen in years and there is one particular segment that had the entire audience gasping near the end.  'Disconnect' is set to hit theaters April 12, 2013 and I highly recommend that you check it out.
Image Credits: True Blood Fan Source