I love living on the Gulf Coast, and just like many locals and tourists alike, I have a great fondness for seafood. From Apalachicola oysters, shrimp in the Gulf and Bay, to Florida lobsters and scallops, we are so fortunate to have these fruits of the sea available to us.
With the abundance of fruits de mer, it is no secret that our local chefs have found inspiration for creating some of the most delectable dishes imaginable.
Recently, I dined at Fish out of Water in WaterColor Inn and Resort, where Executive Chef Lawrence Klang prepared a Chef tasting menu.
I was seated facing the southern exposure of the gorgeous dining room so I could take in the beautiful sunset as I sipped on an evening aperitif.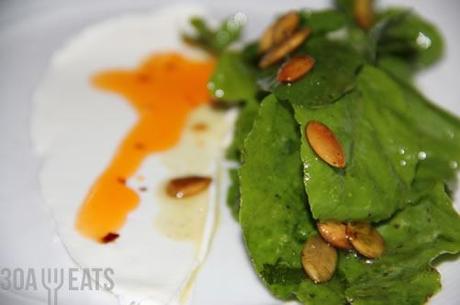 The dinner began with a Whitaker's Farm local arugula salad, garnished with toasted pepitas, and a yogurt based tupelo honey dressing. All components complimented each other nicely. Next, was an adaptation of tuna ceviche, stunningly presented in a watermelon broth with micro greens, topped with lemon foam essence. The nose of the citrus was so clean and refreshing. I really enjoyed this course!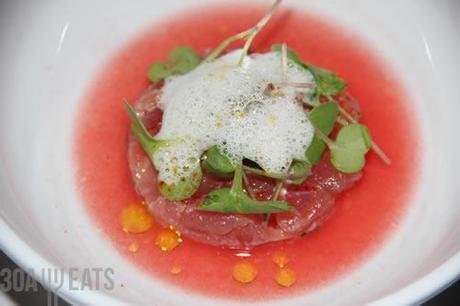 I am not normally a fan of swordfish, as often it is dry or tends to be overcooked, but it arrived as our following presentation. The swordfish steak sat upon a bed of blistered tomatoes and corn pudding, topped with local herbs. As I took in a mouthful, I was pleasantly surprised at how moist and rich the fish was, and told Chef Klang I would have to eat my words, as I now am a fan!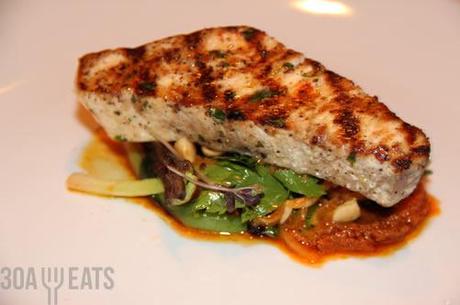 The final presentation, fitting for a summer menu, was a peaches and cream dessert, infused with rosemary, and dripping with succulence. It was the perfect ending to a magical meal.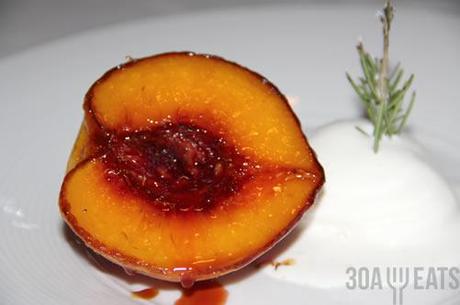 Chef Klang had big shoes to fill when Executive Chef Phillip Krajeck departed earlier this year, but Klang slid right in and is the perfect fit for this award winning fine dining restaurant.
Fish Out of Water is located beachside at the WaterColor Inn, between Seaside and Grayton Beach State Park on scenic 30A.
The Fish out of Water has a new sunset deck allowing its guests to view the natural surroundings while also enjoying appetizers and drink specials, Tuesday through Sunday, from 5:30 p.m. to 6:30 p.m. and reservations may be made by calling 850-534-5050, or by emailing the concierge at [email protected]
Notes: Choosing the right fish for home preparation can be tricky, so here are few helpful hints to guide you.
How to Pick and Cook Fresh Fish
Selecting the fish
The smell should be salty, like the sea and shouldn't be too strong.
The skin should be slippery or slimy, its natural state in the ocean.
The eyes should be shiny black and prominent.
When choosing prawns, the head should be firm and attached to the body.
In most cases, the darker the fish the better. If it lightens it shows signs of age.
Top cooking tips
Keep it raw and salt lightly.
Cook for as little time as possible.
If you fry the fish, do so in extra virgin olive oil, which cooks the quickest, sealing in the flavors.
Use ingredients which complement the fish. In general, all herbs such as thyme, basil, parsley, and sage are all fantastic when used with fish, as they don't overpower it. Garlic, extra virgin olive oil and chili used sparingly are great too.