This is one of those products that intrigued me, but I really did not expect to love it as much as I do.  It is a nice convenient product that does what it is supposed to: give a subtle blush and highlight.
Shades
This comes in a total of three shades.
Moonlight:shimmery rosy pink
Candlelight: shimmery champagne
Sunlight: shimmery peach.
The shade I have is Moonlight.  I felt it would be the most flattering on my fair skin.  Sunlight looked to dark and Candlelight would have worked, but I wanted something with some pink :)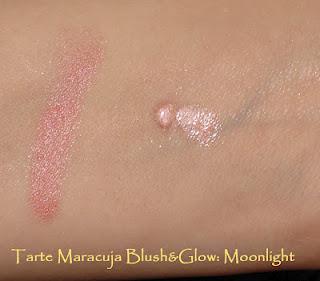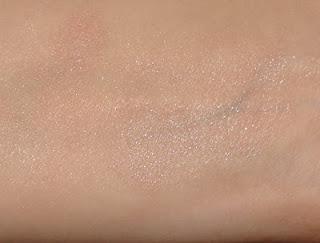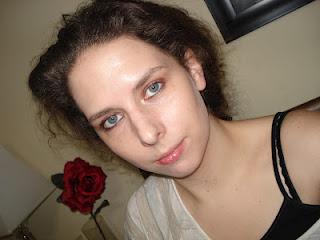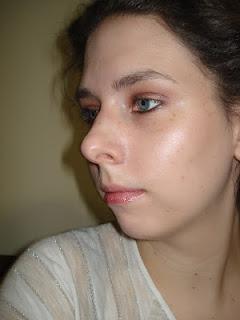 Why I  like It
I love how subtle this is.  It is just pigmented to show up and give a natural blush.  But it can also be built up easily, which I had to do in order for it to show up well on camera.  My high cheekbones (thanks, mom) are one of my favorite features, and this product is perfect for highlighting them. It is also great to have your blush and highlighter in one container, so it would be good to travel with. It lasts all day long, but the shimmery factor may be an issue if you have really oily skin.  It has no scent, which is a great aspect because I can be a little sensitive to fragrance.  This is a highly versatile product.  It can be mixed with foundation, applied before or after it, applied to a clean face or only on the cheek bones.  I also noticed that my face did not have much redness compared to when I do not use this product, which is the one effect of maracuja.  This is more than just a cosmetic product that looks pretty, but it also great for your skin and is a good option for sensitive skin.
Packaging
 It comes in a tube that contains the highlighter and a topper that contains the dome shaped blush.  The blush itself has a creamy and smooth texture.  Very travel friendly.  At first, it appears that there is a disproportionate amount of product.  But it does not take much of either product, so it will go a long way.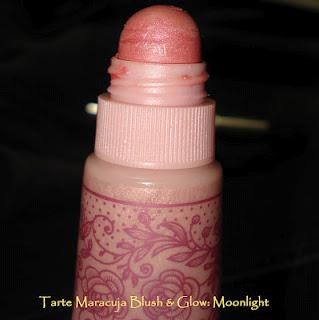 Ingredients
This is full of great ingredients for your skin.  It has vitamin C to brighten your skin and protect it from environmental damage.  Aloe extract soothes the skin and keeps moisture in.  The namesake ingredient, maracuja, reduces redness and irritation.  Vitamin E and A acts an antioxidant that protects against free radicals while beeswax protects the skin and fights off signs of aging.
Rating
This  gets a 5/5 from me.  I love it.