If you follow me on Instagram, you already know I had some reservations about Tarte's Make Believe in Yourself Eyeshadow Palette at first. I couldn't for sure say if I liked it or not, and that always drives me a little crazy. Well, now I can say that I do like it. It just took me a few uses to figure out how to best apply some of the shades.  Let's get started by going over the shades in this palette.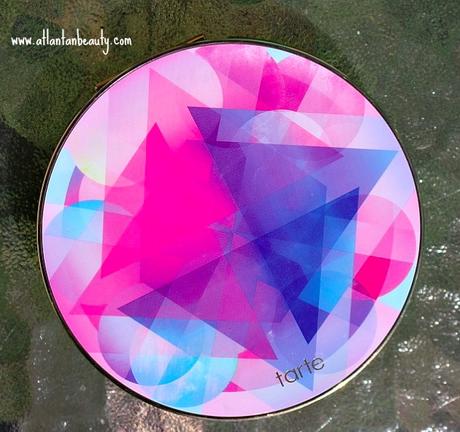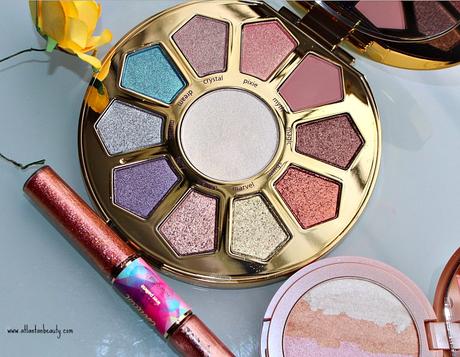 This palette comes with ten eyeshadows (9 metallic, 1 matte) and a highlighter. The swatches below are over primer and I did a brush swatch beside the finger swatch.
Shades:
Myth is a matte rosy nude
Magic is a metallic bronze
Wings is a metallic copper
Marvel is a metallic chartreuse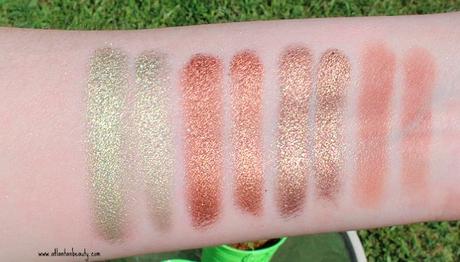 Marvel, Wings, Magic, Myth
Trance is a metallic taupe
Fairy is a metallic lavender
Mystic is a metallic periwinkle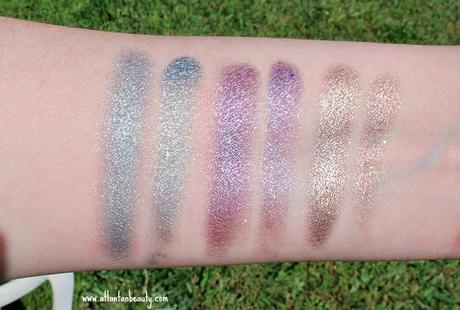 Mystic, Fairy, Trance
Dream is a metallic aqua blue
Crystal is a metallic champagne
Pixie is a golden pink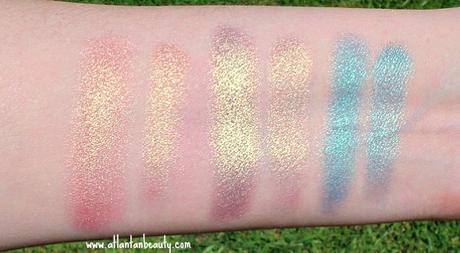 Pixie, Crystal, Dream
Believe is a pearly highlighter with a pink shift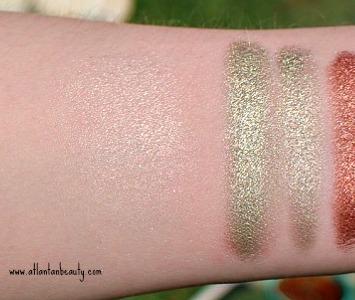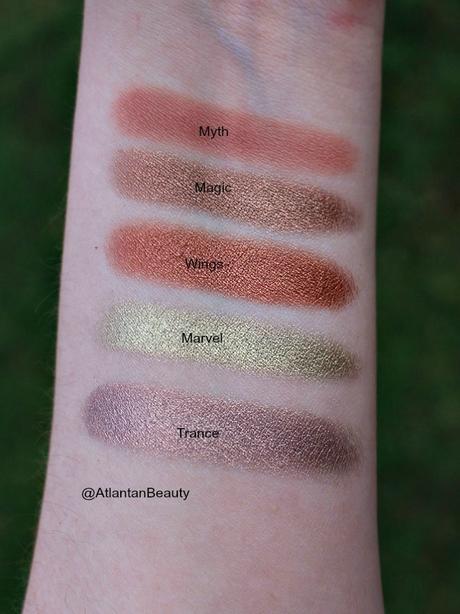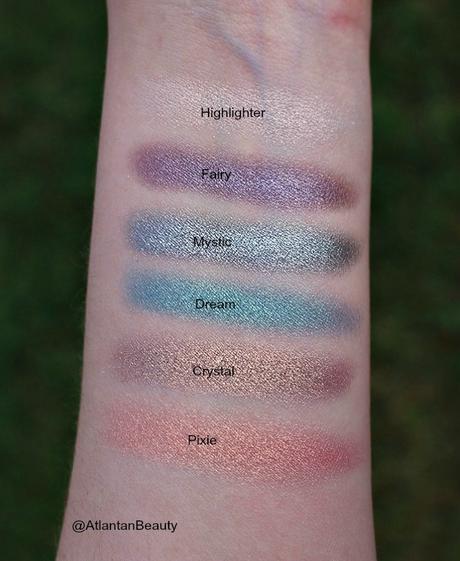 I have been waiting for Tarte to release a collection like this. I feel like all of their eyeshadow are the same. They are always very neutral. There isn't anything wrong with that, but there are people like me who enjoy incorporating color into their everyday looks. I feel like this palette allows you to do that without being over the top. You can still achieve a softer look using the colors in this palette. Granted the shimmer can be a little intense, so if you are a matte only person, this isn't for you.
The main issue I have been experiencing with this palette is the pigmentation is inconsistent. Some of the shades have incredible color payoff, while others need a little help. These apply best when you use your finger or a sponge applicator. A brush doesn't do the best job at picking up product and you really have to dig the brush into the shadow. There are three shadows that will barely show up if you use a brush:Myth, Trance, and Dream. If you pick up the shadows and spray a little bit of M.A.C Fix Plus, that will help a lot. But your best bet is to just use your finger. The colors themselves are stunning! They have a fairy vibe and they have a ton of shine to them. Despite that, you can use them daily. The texture of the shadows was a little strange to me at first. It feels like a gel/powder hybrid, but they are smooth and soft. I have experienced a little bit of fallout with the shadows, but it wipes away easily. There is also a little bit of product kick up, but it is more flaky than powdery. I do have a slight issue with creasing and fading, even with a primer. They last the majority of the day, but if I get really hot and move around a good bit (which is everyday), they will start to crease on me after 6 or 7 hours.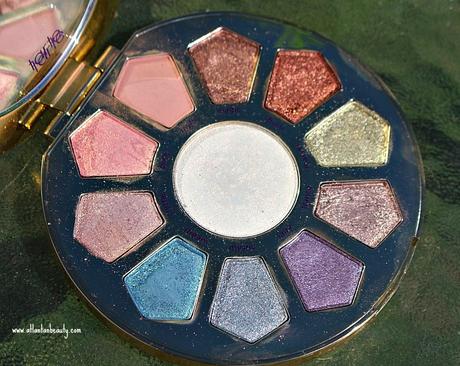 The highlighter is a little "meh" to me. The color is beautiful. It has a white base, but it has a pink shift. In the sun, you can see flecks of different colored shimmer. It does feel a little powdery and chalky. It also isn't very intense and doesn't sit the best on my skin.
I can't say for sure if I recommend this. Now that I know how to really get the best out of the shadows, I do like using it a lot. This is also the kind of palette you can't use alone. I've been pairing it with the Kokie Cosmetics Bare It All Eyeshadow Palette, which works very well because it is so neutral.
I do know one thing and that is I hope Tarte continues to release more colorful products. 
if you have this palette, I would love to hear your thoughts on it!