I quit shopping at Target a long time ago. Between them selling gay pride t-shirts for kids, supporting homosexual marriage, and requesting that customers not bring their legal guns into their stores, I won't patronize them.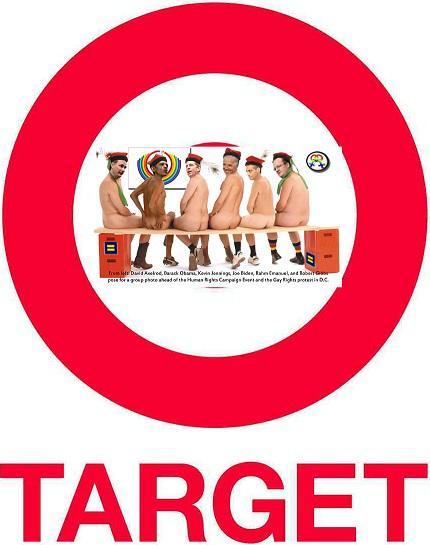 Via NY Post: Transgender customers and employees are welcome to use whichever bathroom suits them at Target, the company said.
With the announcement, the Minneapolis-based chain walked into the firestorm surrounding the controversial bathroom legislation in North Carolina, which passed a law in March requiring transgender people to use bathrooms and locker rooms in public facilities that correspond with their gender at birth.
The legislative movement has spread to a number of other states.
In an April 19 blog post, Target said, "We welcome transgender team members and guests to use the rest room or fitting room facility that corresponds with their gender identity."
The move by the retailer, with 49 stores in North Carolina as of Jan. 30, is largely symbolic as the law applies only to facilities in public buildings.
A spokeswoman said the company had "received questions from guests and team members, [so] we thought it was important to clearly state our position."
Investors may not agree with Target's inclusive position. In after-hours trading — the news about the policy broke late Tuesday — Target's stock was down about 8 cents, to $83.90.
DCG