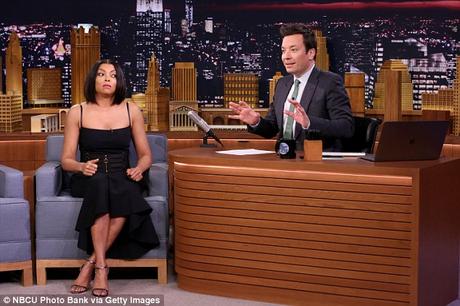 Taraji P. Henson, who portrayed Katherine Johnson in the ultimate #BlackGirlsRock movie, Hidden Figures, told Jimmy Fallon Friday night  that working on the film was the "proudest moment" of her career.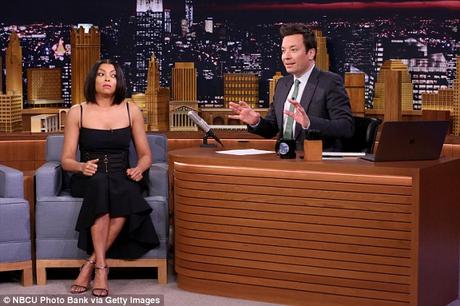 Acting in the historical drama was 'the proudest moment of my career,' she told Fallon, before explaining why the story-about African American women who assisted NASA in the early years of the space program-meant so much to her.
'There was an understanding that math and science was for boys,' Taraji said, as she talked about her childhood.
 'If I had known about these women, maybe I wouldn't have sat in the back of the math and science classrooms.'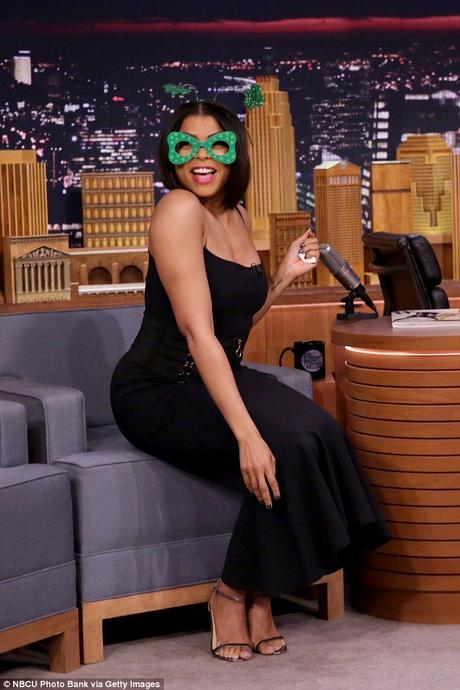 Since it was St. Patrick's Day, Taraji had a little festive fun on Jimmy Fallon.