On Thursday January 21st, 2016 Fighting Chance Productions held what they hope to be the first of an annual fund raising event. The event was called Tapped Vancouver and was held at the Roundhouse Community Arts & Recreation Centre.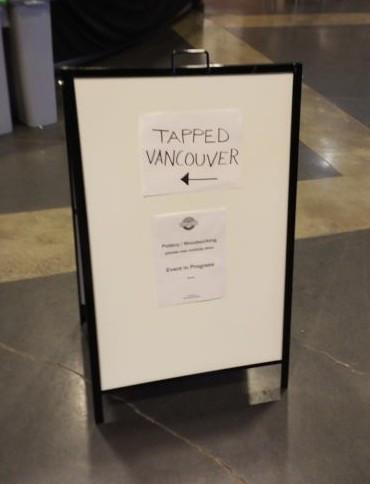 The event began at 7pm and ran until 10pm in the evening. All beer samples were included in the ticket price which is a nice change of pace for the Vancouver scene. Like always I get to events before anyone else seems to so I have some early shots before the crowd arrived. Its the best way to figure out what is being served before the crowds arrive.
From my memory the breweries involved were Bomber, Russel, Driftwood, Whistler, Black Kettle, Howe Sound, Parallel 49, Steamworks and Phillips. There was also some cider on offer from Lonetree.
The main reason for this event was to raise money for Fighting Chance Productions so that they can continue to produce high end productions. As a main way to raise money they did a silent auction that had all kinds of really interesting prizes inducing some alcohol, gift cards for brewery tours, artwork and some tickets to plays and a prize pack of Canucks tickets among other things. Sadly I forgot to take photos of all the prizes (although that is probably good as then peoples contact info might be to public).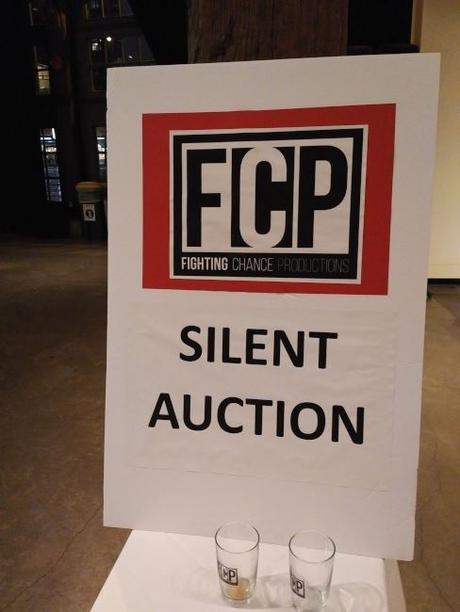 There was a really neat mix of people attending the event with a large portion of the crowd being in the theatre industry or big fans of theatre. I was able to talk with a few of the directors of plays for Fighting Chance Productions which was really cool. If you like theatre and didn't make it out to the event make sure to check out what Fighting Chance Productions is currently showing as you may just really be interested in seeing it!
http://www.fightingchanceproductions.ca
Current plays from Fighting Chance Productions include:
Cats january 27th-February 7th, 2016 in White Rock and February 19-march 12, 2016 Vancouver
Facing East April 22 - May 14th, 2016 Vancouver
Virgins a Musical Threesome May 17th-21, 2016 Vancouver
Green Day's American Idiot July 29tth, August 27th, 2016
Heathers The Musical July 28th, August 26th, 2016

About Mike
I am an avid outdoors man and hobby photographer who loves to spend as much time as possible exploring the beautiful backcountry of the Province of British Columbia and everywhere else! When not exploring nature though I am exploring Craft and Micro Brew beer locally and from around the world. If you love beer like I do please come on a journey for your taste buds. Who knows you just might find your next favorite beer!
This entry was posted in Tasting Event and tagged bc, Black Kettle, Bomber, british columbia, canada, charity fundraiser, craft beer, Driftwood, fighting chance productions, howe sound, Lonetree Cider, parallel 49, phillips, roundhouse community centre, Russel, steamworks, tapped vancouver, theatre, vancouver, Whistler. Bookmark the permalink.