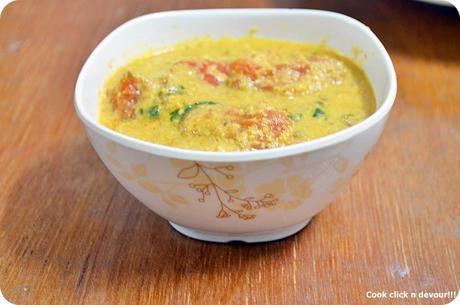 What inspires you to cook a new recipe that you have not even heard before leave about eating. For me the first thing is the name of the recipe,the kind of authenticity  the name carries with it is what really hooks me up to try a new recipe.I can give many examples for instance I would say take vatha kuzhambu,for most of the south Indian it is a comfort food and I have many friends mine who are not south Indians who just love this kuzhambu and they often ask the meaning of vatha kuzhambu.Yes it is really easy to explain what is vatha kuzhambu in any language,but the original name is what always makes us want to eat before even we take our first bite.Same is the case with tamatar ka salan.I recently got hold of an old book and first recipe that caught my attention in that was tamatar ka salan.I have never heard or seen this dish before but the word tamatar(tomato) was enough for me to try it out.You all should be knowing by now how much I love tomatoes right :). Then one scan through the ingredients I was sure this would be a hit and I was really right.Once I decided to cook this,I also referred  few other blogs and obviously there were many different methods for making this.I kind of mixed this recipe and the one from book and made an absolute culinary delight for our dinner-Tamatar ka salan :).The did not have kalonji seeds in hand,but I added few cashews as mentioned in the book and the gravy was oh so rich and luscious.The procedure may look a bit lengthy but believe me it is easier than you may think. I served it with hot potato puris but it seems this is a perfect match for biriyani.
Tamatar ka salan recipe
Star ingredients:tomato
Time:30 minutes
Serve:3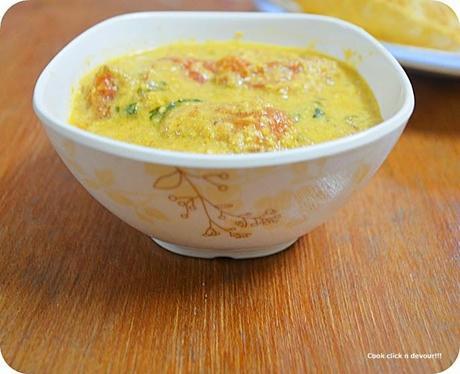 Ingredients:
6 tomatoes
Salt
2-3 tablespoons oil
Curry leaves
For the gravy
2 large onions
1/4 cup ground nuts
5-6 cashew nuts
2 tablespoon sesame seeds (I used white)
1 teaspoon poppy seeds(kasakasa)
1/4 teaspoon methi seeds
Small lemon sized ball of tamarind
1 teaspoon chilli powder
1 teaspoon turmeric powder
Method:
1.Grind all the ingredients mentioned in " for gravy" to a smooth gravy. Set aside.
2.Wash and pat dry the tomatoes.Cut the tomatoes into four keeping the bottom intact.Do not worry if the tomatoes break,as they will anyways break open when frying and cooking.
3.Heat a kadai and 2 tablespoons oil.Once hot shallow fry the tomatoes till they shrink a bit.Remove it to a plate.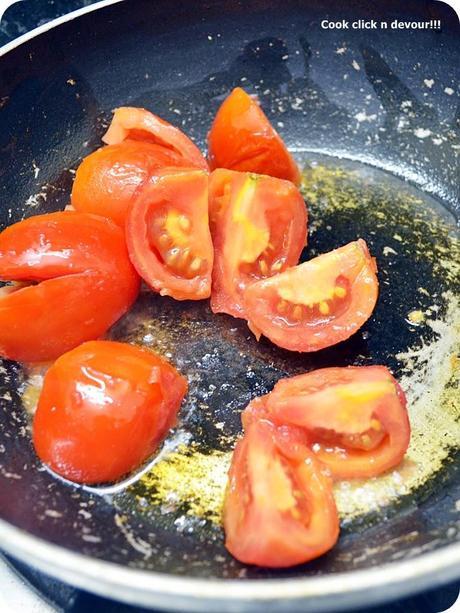 4.Now heat some more oil in the same kadai and add the ground masala.Saute well till the raw smell goes off and it starts to leave out oil.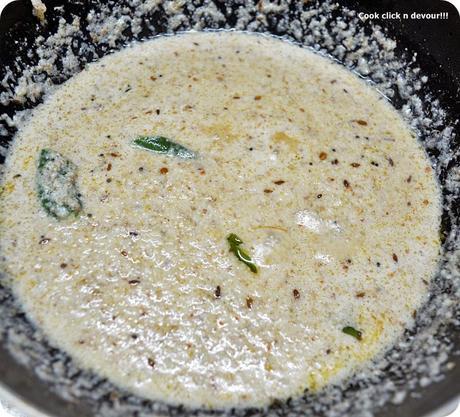 5.Add 1/4 cup water,salt,chilli powder and simmer for 5 minutes.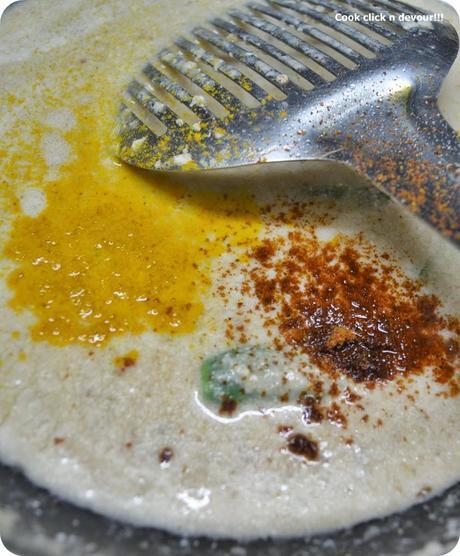 6.Add the fried tomatoes a toss gently.Cook for 5 more minutes,add curry leaves and remove from flame.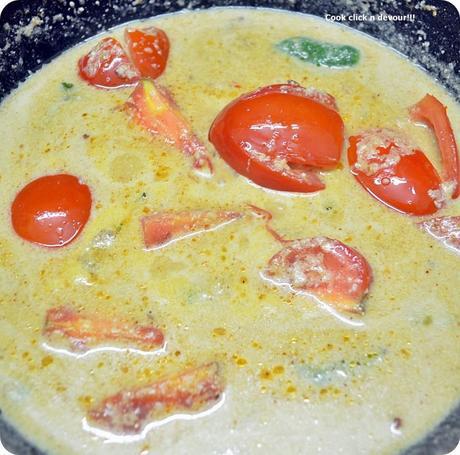 7.Serve hot with puri / rice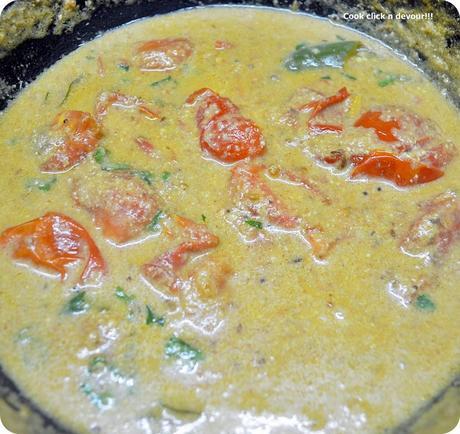 Notes:
1.If you are adding juice extracted from tamarind add it while cooking instead of grinding.
2.Cashew nuts were not in the recipe,I added it and we actually loved the richness it provided.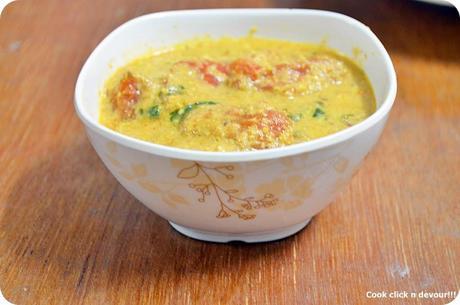 Thank you all for taking time and reading this post.I would really love to know how you liked the recipe when you try out or any other constructive feed backs or twists for this recipe.Please like/share/pin this post as good food is best shared :).