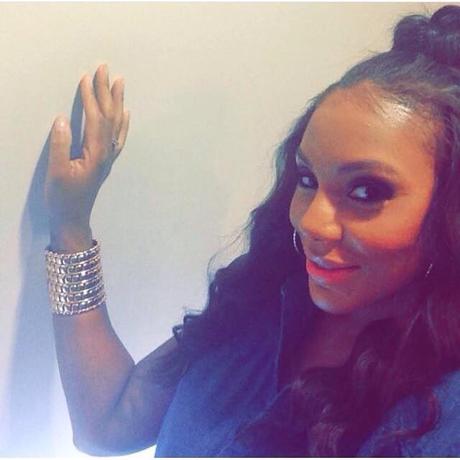 Okay, so we've heard this all before . Yes Rihanna is a Pop Star, but the Grammy's categorizes all black artist into the R&B and Soul or Hip-Hop category, especially the our ladies. Tamar pointed this out during an interview with Angie Martinez. My only thing about her statement is that she believes Beyoncé is more R&B than Rihanna, when too me they are way too similar. Check out what Tamar statement below.
 I had an issue with Rihanna being nominated at the Grammys for Best R&B Album. She doesn't sing R&B music. She is a Pop star. You know what I'm saying? I had an issue with that a little bit. I love her though. [In response to "what makes something R&B"] It's called Rhythm and Blues. Ribs and Barbecue. It's not twerk music. It's soulful. That's R&B music. Every song of [Rihanna's] that I've got my complete and utter life to has been (while) twerking. I love her and I'm one of her biggest fans period, but that's not R&B music. Beyonce, for me, is more R&B than what Rihanna music would be considered.
Tamar hush. Rihanna does have some nice twerking music, but if you really listen to her album it's mainly urban, which fits under the Grammy's R&B section. Plus I'm tired of hearing this argument. You lost to Rihanna, be glad that your were nominated in the same category as the one and only Robyn Rihanna Fenty. I take that back because I don't need anybody telling me that because I would be ready to fight them.