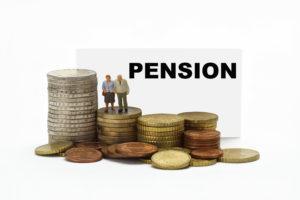 Brazil's Bovespa Index has been on the rise lately, beating global giants like China and the United States. The reason? Pension reform.
Brazil has one of the world's most generous pension systems, but that generosity puts an excessive strain on the government's coffers. During his campaign for the presidency, Jair Bolsonaro promised that if he became president, he would reform the pension system to inject money into the country's flailing economy. And now he is keeping that promise. A pension reform bill is on its way to Congress.
In addition to the pension system, Brazil's political situation has dissuaded investors. Corruption scandals have landed several leading politicians and well-known businessmen in jail. Among them is the highly popular Brazilian ex-president, Luiz Inácio Lula da Silva, who is serving a 12-year sentence on corruption charges.
Investors started perking up when Bolsonaro won the election last November. Bolsonaro's strong victory, winning 55% of the vote, bolstered his credibility as someone capable of influencing economic growth in Brazil.
Yet the shadow of Lula's presidency and the seemingly never-ending list of scandals have cast doubt for some that Brazil can fully rebound. And recent news hinting at Lula's release by the Supreme Court is making investors nervous, threatening to derail Brazil's current path to economic recovery. It is also not clear what will come of the story published by investigative journalist Glenn Greenwald, which has rocked the public's trust in the prosecutors in Brazil's Operation Car Wash sweep.
The big question now is whether Bolsonaro will be able to get his pension reform passed by Congress. At the moment, the bill is awaiting approval from Brazil's Lower House of Congress. If approved, it will then be put to a second vote and then onto a vote by the Senate. A minimum of 300 votes is needed to pass the bill.
If successful with pension reform, Bolsonaro will no doubt move on to other economic stimulus items like tax reform to help keep Brazil's economy push forward.