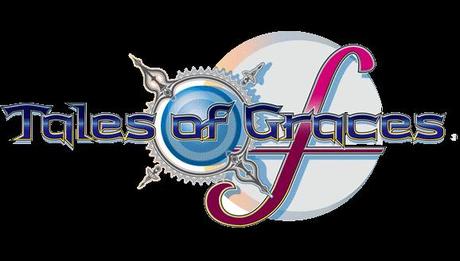 Tales of Graces F Review: Kirk Mckeand.
The intro hits you straight in the face, it looks like a Japanese anime, with a very slick visual presentation. You immediately mute your television because the most cringe-inducing pop song is layered over the on-screen action and you are scared of your girlfriend walking in and thinking you are a tool. The thing is Tales of Graces F is very immature, which is ironic considering the story is at its heart about a young boy becoming a man and assuming responsibility.
Some people may like the games innocence, but it is caught in an identity crisis. You see TOG has a pretty complex and deep fighting system, and most of its intricacies are taught to you by blink-and-you'll-miss-it dialog boxes at the end of your first 100  or so battles. So if the game was trying to appeal to a younger audience why make the mechanics so deep and vague?
You start as a young boy called Asbel, who is the heir to the lordship of his hometown Lhant. Asbel is the elder sibling to a younger brother called Hubert, the latter is a coward and the former is brave, borderlining stupidity. The pair take a trip into the woods, where they find an amnesiac girl laid among the flowers near the edge of a cliff. The young prince comes to visit from the capital, and things suddenly take a turn for the worse for the young siblings. Your character becomes an adult after what can only be described as a lengthy tutorial; adulthood promotes you from wooden swords to full-fledged steel, which is much more satisfying in battle.
Please carry on reading at gamingbolt.com: http://gamingbolt.com/tales-of-graces-f-review