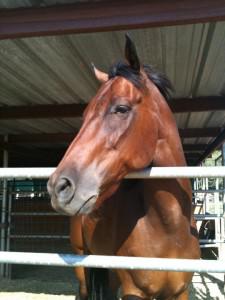 If you are anything like me, then you treat your pet (or pets) like members of the family. Just like any other member, you want to provide the best care you can. However, that can be a challenge when you are trying to save money. Fortunately, I have put together some tips based on my own experiences that will hopefully help you to save a little money and care for your animal friends!
By the time we are finished here, you will know how to save money on food, supplies, and even medical costs. And believe me, I know every bit counts! I am the proud "mama" to two dogs and one horse and while I love them all dearly, I also know that their costs add up. As long as you focus on saving money and cutting costs, you will find it's not that bad after all.
Coupons
Pet superstores try to do their best when comes to providing top quality food for your pet. Supermarkets mean well with bargain prices, but you cannot always be sure the product is made from quality ingredients. There is a way to provide the best food and reduce cost. Coupons are the easiest solution to this issue because most pet stores will honor them. In some cases, the pet stores will actually issue the coupons in a weekly flyer. The next time you are in the store, be sure to ask about newsletters or weekly ads. You might have to sign up for them, but the coupons will worth the hassle. Another way to get your hands on coupons is to call the manufacturer of your favorite pet food. Sometimes, the companies will send coupons directly to the consumer.
Online Shopping
As we all know, supplies can be extremely costly. From collars and leashes to fish tanks and filters, supplies can get expensive. This is where Internet shopping and bypassing retailers will save you a bundle. When you order from a distributer you will completely bypass excess retail charges. At this time, you might even be able to purchase products without paying sales tax. Most manufacturers and distributers have shipping agreements and the cost is cheaper than you expect. By skipping out on taxes and retail fees, you can save more by shopping online for your favorite products. Purchasing direct also saves money on various medical supplies. Make sure you order all of your pet's medications straight from the distributor to save a bundle!
By following these simple tips, you will be able to provide quality care to your pets without destroying your budget. In tough times, we tend to see people abandon their pets due to overwhelming expenses. Hopefully, with these tips we can avoid ever having to be separated from loved ones because of excessive costs.
Emily Smith is an animal lover and blogger. She also thinks of herself as "thrifty" (some might call her cheap) as she is a huge believe in coupons among which asos discount codes are her favorite.