In this blog post, I would like to share my thoughts on a few products that can help you take care of yourself. First, it is about Adjustable Posture Back Brace by Faburo, and followed by the sleeping mask by Dream Essentials.
We all realize that good posture is essential for a healthy mind and body. It involves training our bodies to sit, walk, stand and lie down without mis-aligning our muscles and bones. After testing the back brace by Faburo for the past few weeks, I realized that it was gently reminding me to straighten up my back and shoulders without putting a lot of pressure on my body. The straps were comfortable, and was easy to put it on. Taking it off was a bit tricky at the beginning, with a little practice, it got a lot easier. I was able to wear the brace continuously for a few hours and it did not seem to bother me at all. There are also 10 small magnets that are sewn into the support to provide magnetic therapy your back. Something you might want to consider. I could not slouch with this brace on!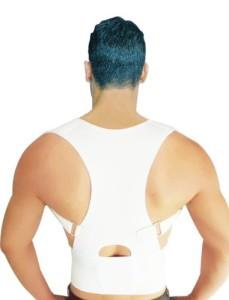 There's nothing as refreshing as a good night's sleep! Unfortunately, we all have our set of reasons for sleepless nights. In my case, light bothers me the most and I never thought a simple sleeping mask would cure my insomnia. I've only used cheap masks that were offered to me in airplanes during my trans-atlantic trips. I love this mask for these reasons - My eyes didn't feel trapped inside the mask because of the way it is designed. It blocked light completely as it is supposed to, and the contoured shape let me blink with the mask on. It is very light, compact, and is padded for comfort. BTW, this set comes with a nice pouch and a pair of ear plugs to save it. The velcro strap did not twist or turn. I've nothing to complain. Well, I'm with 1000 other reviewers giving it a five star in Amazon.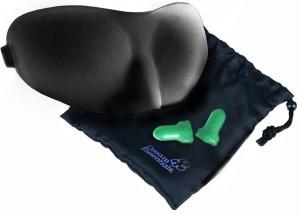 Disclaimer: I received one or more of the products mentioned above for free using Tomoson.com. Regardless, I only recommend products or services I use personally and believe will be good for my readers.