Hi everyone,
Today I'll be introducing you all to the new fresh Summer shades that Mary Kay has recently added to their cosmetic collections. These beautiful pops of colour are perfect for you to incorporate as the weather heats up!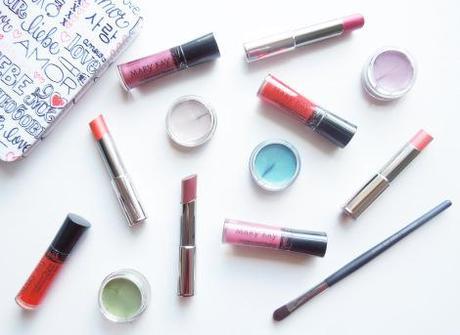 Mary Kay True Dimensions Lipsticks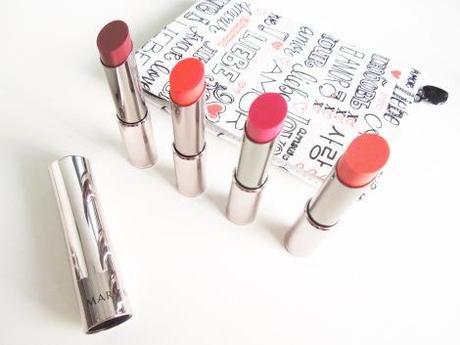 I often opt for something lighter on the lips in Summer and these are absolutely perfect. The product has a balm like texture that is really moisturising on the lips, allowing them to be applied easily as they just glide on. Pigmentation wise, they are reminiscent of a lip crayon where you can either get a light wash of colour or build it up to something more intense though these do not go totally opaque. The formula is very lightweight on the lips and because of the creamy texture, it gives a lovely glossy finish with a nourishing feeling – the lips are moisturised and given a plump and 'juicy' appearance. The sheen finish dies down as the wear time increase and this product does leave the lips with a stain. I'm able to get about 3 – 4 hours of wear before needing to reapply. Another highlight of the product is its sleek packaging, which I love! The lid of the lipstick features a clear window (allows you to easily identify the shade) which you push down to release the lipstick which you then pull out and use. These also come in 14 shades so there's definitely one to suit everyone.

Mary Kay Cream Eye Colors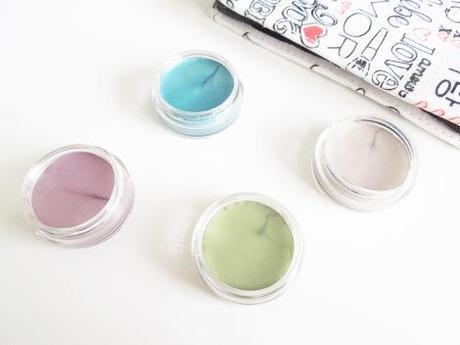 The Cream Eye Colors are a gorgeous eye shadow product that is housed in small pots. The product itself has a very light and smooth texture and can be applied both with a brush or your fingers. When using your fingers, the product almost melts and becomes a gorgeous silky texture that's easily applied over the eyes. The pigmentation is nice and you can customise its strength by building it up through using a brush or using your fingers to give a sheer wash of colour to the eyelid, however I did find that a thick layer did tend to crease and flake a little so I prefer to use them in a sheerer way. They can also be used alone or as a base under powder eye shadows. Because the Cream Eye Color actually sets after you apply it, it really helps to increase its longevity on the eyelid and I found that they didn't crease on my oily eyelids until after about 3.5 hours of wear (which is quite long for an eye shadow to stay put on my oily eyelids!) and with a primer underneath, they lasted the whole day without any issues so these definitely stay true to their long wearing claims!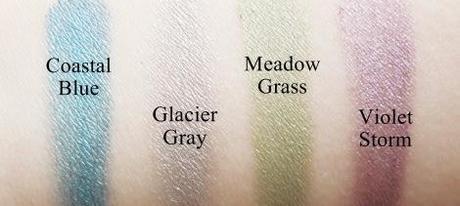 Mary Kay NouriShine Plus Lip Glosses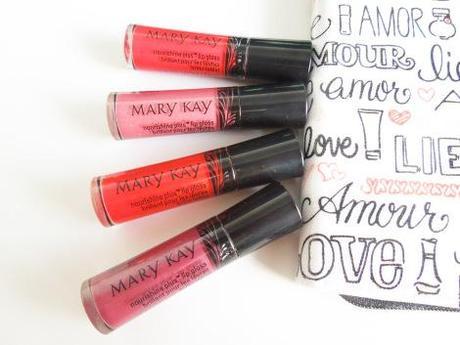 The NouriShine Plus Lip Glosses come in 8 shades and are a great lip product to have in your collection! All the shades I received had lovely pigmentation to them and this made them very versatile to use either as a standalone lip product or on top of a lipstick. Some of the lip glosses feature some shimmer in the formula whilst the others do not but both give a gorgeous glossy finish to the lips. Whilst the formula is definitely not one of the stickiest glosses I've tried, it does have a bit of tackiness to it but this only ensures that the gloss stays in place on the lips and for a longer period. As the gloss is not too heavy on the lips, it allows you to wear it comfortably through the day and the formula does have moisturising properties to make sure your lips don't get dry. As the gloss wears away, there is a light stain left behind and wear time on these is about 2-3 hours which is quite good for a gloss!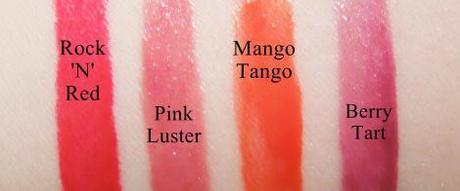 You can purchase the Mary Kay True Dimensions Lipsticks ($28),  Cream Eye Colors ($24) & NouriShine Plus Lip Glosses ($23) via Mary Kay Consultants or online at Mary Kay.
Are you a fan of Mary Kay products?


| Bloglovin' | Facebook | Twitter | Instagram |
*These products were kindly provided to me. As with all my posts, it is 100% honest and of my own personal opinion. For more information, visit my Disclosure Policy.