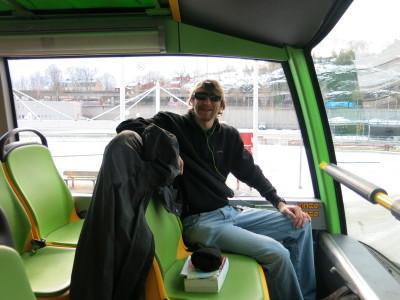 Taking a Hop On Hop Off Tour of Stockholm, Sweden.
On my second visit to the Swedish capital city of Stockholm, I actually ended up doing a Hop On Hop Off Bus Tour for the second time. It was 8 years apart and in different seasons, but with Stockholm being such a spread out capital, and one with more water than land, it makes sense to tour the city this way. But don't worry we did a boat tour as well!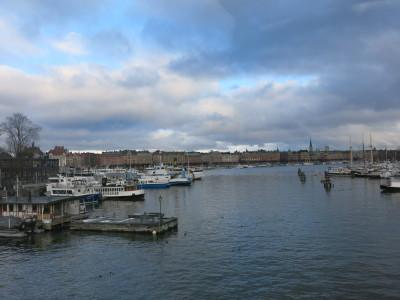 Stockholm, Sweden – more water than land.
A bus tour is especially good if you don't have time to play with and want to ensure you get to see all the key sights in one day. I headed on tour with Gray Line. As back in 2007 on my first visit (and when Don't Stop Living was just a few months old) I highlighted the key sights I needed to see, including visiting some of the same places again. This time my girlfriend was with me and I was mixing my time between an elegant and stylish hotel (the Lady Hamilton) and a cosy hostel (Hostel Dalagatan), before deciding on my next move which ended up being south into Malmo by train.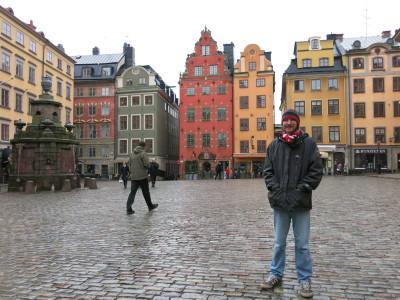 Backpacking in Stockholm, Sweden second time round.
Booking your Bus Tour With Stromma and Gray Line
You can book on line or at your hotel, or at the tourist information or even on the spot. You're better to book it online in advance so you have a copy of your tickets and you can get things prepared nice and early. Stromma is a member of the Gray Line group. Book on the Stromma Website. Or just head to the booths in the city center to book it. We chose the hop on hop off Open Top Tours which are on green buses and a flexible 24 hour hop on hop off ticket gives you excellent flexibility.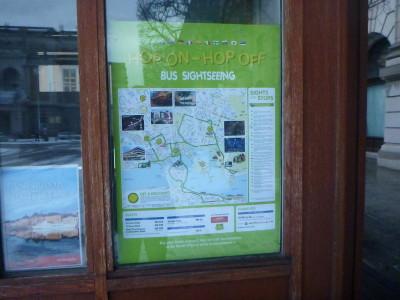 Open Top Tours Routes
Adult ticket prices are:
24 Hour Ticket – 260 SEK (£20)
72 Hour Ticket – 350 SEK (£29)
Abba the Museum Combination Ticket – 400 SEK (£31)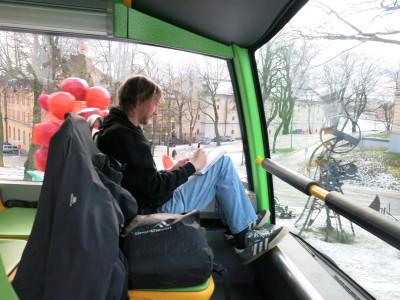 On the hop on hop off Open Top Green Bus Tour
We spent a day on and off the buses all over Stockholm. These were my Favourite Stops on the Tour:
1. Gamla Stan (stop 17, 21 or 22)
Old Town is the English translation for Gamla Stan. This is an old poky part of Stockholm and of course the oldest district in town and where the city began. The actual island is sinking but the palace, parliament and original streets are all here.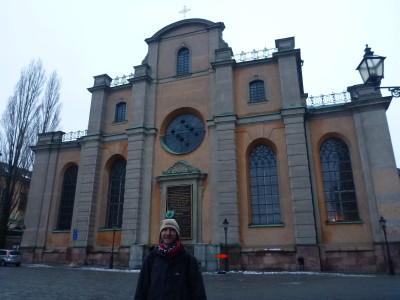 Touring the Gamla Stan, Old Town in Stockholm.
2. Vasa Museet (stop 8)
Back in 2007 the highlight of my sightseeing was the visit to the Vasa Museet. The Vasa was the name of an ancient viking boat made of wood. The biggest of its time and deemed truly unsinkable. However, on its maiden voyage, it sank.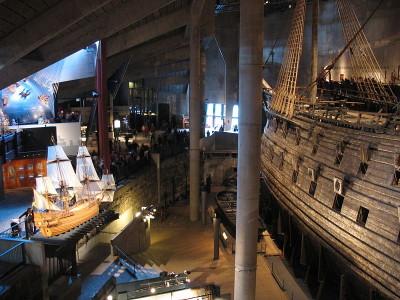 The stunning Vasa Museum in Stockholm, Sweden.
3. Viewpoint (Stop 18)
There are viewpoints everywhere from the bus but if you want a tip, get out at stop 18 at Stadsmuseet and it's a 7-8  minute walk to a viewpoint called Monteliusvagen where you get a great view over the city skyline and the Gamla Stan in particular.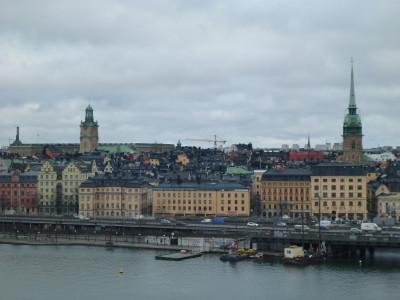 View over Stockholm from Monteluisvagen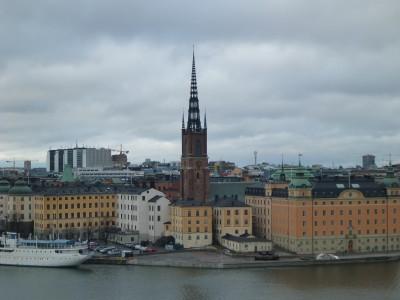 View over Stockholm from Monteluisvagen
4. Swedish Parliament (Stop 1 or 16, or also 22)
One of the best stops is on the new town side of the river near the Opera House. From here you get an awesome view across the water of the Swedish parliament and Palace, as well as the Old Town in behind.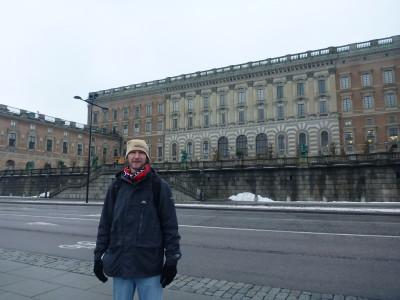 Outside the Palace
5. Stockholm City Hall (Stop 2)
Stockholm City Hall is not just a magnificent building outside to admire but inside they hold the banquets and events for the Nobel Peace Prize. It also offers nice views by the water.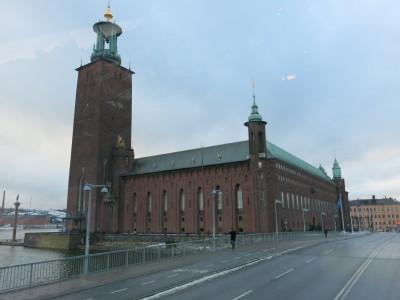 Stockholm City Hall
6. Abba Museet (Stop 9)
This is the stop for pop lovers and my Mum was always a big Abba fan. Make sure you bring your karaoke voice as you dance and sing to Waterloo, Does Your Mother Know and The Winner Takes It All.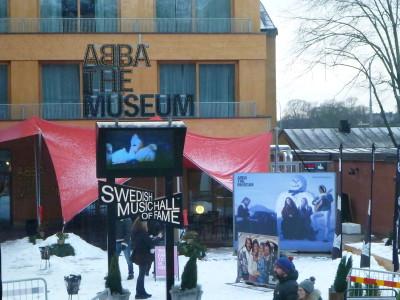 The Winner Takes It All, the Loser is Standing Small.
Those are my top 6 stops on the bus tour which is also a cool way to relax and see the city without getting tired.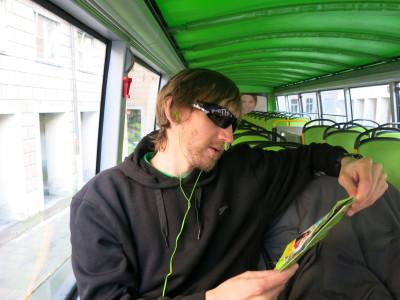 Relaxing on the Bus Tour
I enjoyed being the spectator for once rather than walking and backpacking everywhere. In a city like Stockholm, it wouldn't be possible to see all these places in one day on foot, so the Hop Off Hop off Open Top Tours from Stromma are perfect. Plus there is a full guide map explaining the route and the sights, the audio guide is excellent for factual information and there is WiFi on board the bus too.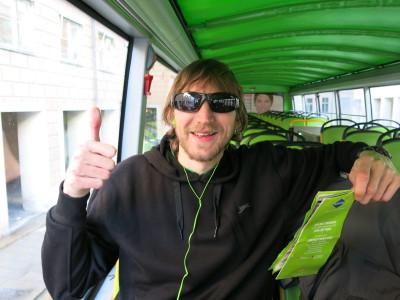 Enjoying the relaxation of the bus tour and listening to the audio guide.
Here are some videos from my hop on hop off bus tour of Stockholm with Stromma and Gray Line:

Join 15,017 Monthly Readers! If you enjoyed this article and LOVE travel and SAVING money, get e-mail updates from Don't Stop Living – a lifestyle of travel! (It's Free)

Jonny