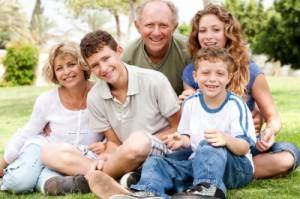 Credit
When it comes to Easter, this is always a great time to get the family out of town and into the fresh country air. It's time to have an egg hunt away from the normal two point four children routine and into the beautiful hills that the United Kingdom has to offer. This means that you can have a relaxing and fun break just hours away from home.
Whether you want to take a short flight into mainland Europe or find cottages to rent closer to home, there is something for everyone to enjoy. Here we will have a look at some of the top UK destinations for families with young children.
Yorkshire Dales
Whether you want to visit the city or the countryside, Yorkshire is the perfect county to visit – and it's the Dales that are home to some of the most beautiful landscapes. Ripon is a popular destination, and the historic market towns that surround it are brilliant for all the family. With rolling farmland and rivers like the River Ure running through you can find quiet rural locations for everyone – including the dog – to enjoy!
Snowdonia
The National Park of Snowdonia was created thanks to the successive ice ages that the Earth experienced many years. In fact, the fossil remains from the seabed that are found at the top are 500 million years old. Whether your family enjoys pony and horse trekking, walking or cycling there are so many things that a young family can do up in the mountains.
Cottage suggestion: Y Bwthyn, Elidir Fach Mountain – Most people who head to this region need dog friendly holiday cottages, and this is one of the best. Complete with open fire, this cottage found near the town of Llanberis can be the perfect base for families looking to explore the region. With lakes and the grandeur of the mountain surrounding this spot, it's perfect for a photo opportunity.
Lake District
A trip to the Lake District and Cumbria is something that every child needs to experience at some point. With steam trains, lakes and rolling countryside to make the most of you can discover more about William Wordsworth and Beatrix Potter in this scenic location. Muncaster Castle is a dramatic location while taking a cruise over Lake Windermere has something for all of the family to enjoy.
South Downs
Found across Hampshire and Sussex, the chalk hills go on for almost 300 square miles in south east England. One of the most characteristic spots in the whole of England, much of the land isn't urbanised but there is a unique combination of bustling villages and towns with stunning landscapes. The Seven Sisters is a stretch of the cliff well-known to all and you and your family can enjoy the English culture traditions and history on one of the most relaxing parts of the country.
Cottage suggestion: Turnstones, Hastings – Going to Sussex opens up a whole world of opportunities for you and your family to enjoy unique experiences. With award winning beaches nearby, this quiet bungalow can sleep six and offer a great base for your Easter holiday.
Scottish Highlands
Never overlook the beautiful highlands of Scotland when looking for your Easter break. A part of the UK that many families believe is a unique experience every time, you and your children will enjoy what the region has to offer. The Black Isle, Mid Ross & Easter Ross is a particularly wonderful part of the UK and gives you a chance to explore woodlands while going for some bird watching on the beach. If that's not enough, then how about getting on a boat to go dolphin spotting or angling?