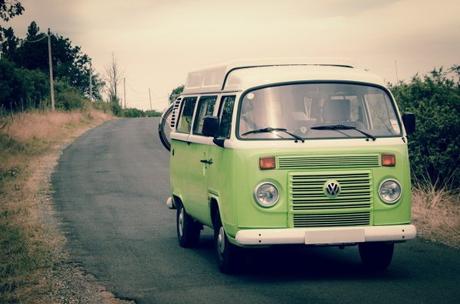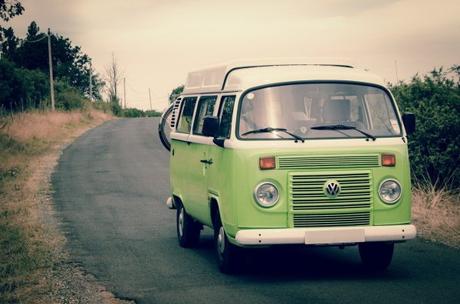 Traveling gives immense pleasure. The opportunity to know new people, food, places, in short, it is exploring the world. Travel does sound very expensive, but there are short destinations with a low budget too. For those who have no dearth of money they can bagpack frequently and take a break from the hustle and bustle of life. Traveling is a huge thought for those who have a limited income! But don't worry, you can still make plans and keep traveling in your cards.
Why should you travel when you already have a debt to pay?
There is two way round either you have a debt and travel around or travel around debt-free with frugal expenditure. It sounds like an add-on expense when you are already mounted with a hefty amount of debt. But think about it you may not find the same time say if you are free for a few days. Or you may not be that young enough to explore the world. So, it is better to use the opportunity at the utmost. Do not worry, with a little research and some careful planning you can still plan for limited budget travel.
And the other option is to not bother too much about the debt, pack your bag, and head off in the wild nature or some new place! When you are so stressed in life due to your job, or you are a newbie looking out for jobs from a long time, take a break. Make a trip with friends go out and enjoy as much as you can. You can pay off your credit card bill later on. Once you are back from the trip you will feel refreshed and with more concentration things might turn up be in your hands.
Use your credit card or even borrow from an acquaintance
If you love to explore and are short of cash, you can still use your credit card after all this is what is to be used for right! Try to minimize your usage when on tour to limit your expense. In the midst of the excitement, do not forget once you are back home, you have quite an amount to be paid back. Or if your relatives, parents, and friends can lend you some cash with the promise to return by installments.
Make use of your business trip for travel
Suppose your boss sends you on-site for a business trip, depending on the location and tourist spot you can club a few more days and go for a vacation with family or solo. All you have to manage is your family's tickets and homestead. At this hour of crisis check out for relatives in that locality who might invite you up to stay over at their place. Bingo! Your family's accommodation and food are free of cost. Some companies do offer additional expense to stay over there you can save some money out of it by spending less. You can use that saved money may be in some other short trips!
It is better to avoid an adventurous trip when you are already in debt. Quite a lot of activities are there, which will cost you a hell lot of money. If you have a sufficient amount, you can always plan for later. But try to plan when you are still young and energetic! And avoid making payments through credit cards or don't even think of taking more debts.
Plan to travel in a low budget
It is always better to plan and fix your destinations. In that way, you save some money in booking low cost flight or rail tickets. You can also plan to travel in a group so that some fooding, lodging is being shared. When you reach your destinations, always try to commute by public transport in that way you get to know more about the new place and people and thus saving your money. In order to reach your final destination if you have the option to reach the city via multiple transit or places, you have got another opportunity to visit another place and country. You don't have to plan for the same on another trip!
Be flexible - If you plan to travel in the off-season, the prices are quite low or even in midweek. The flight demand and even the hotel prices are low. You can do some savings like that.
Food - Eat local food in that way you get to taste new cuisine and also it costs less. You will get to eat a full meal too. Try out street foods or from trucks and mobile vans. Foods are tastier than the restaurants, and even the prices are quite affordable and cheaper too.
Visit places which offers free sight-seeing. You don't need to shell out on private car rentals. Research the locality properly. Many metros and public transport are available. Besides walking a little further also gives you more opportunity for exploring the new place. You can also take out a day trip city passes and make a local tour!
So, a little extra planning and minimal expenditure you can fulfill your wish of traveling. Many sites are available to check debt settlement ratings. Check out you may get more handy tips!
Does it mean you should not travel when in debt?
If you are a travel freak, you have to be extremely frugal in your lifestyle. If possible, avoid being in debt. Or if you are on long-term debt, plan your vacation step by step. You can still enjoy your vacation; it is all about managing your money well and to maintain a steady balance!
Here are some tips for tackling your debt so you can travel with a little easy mind
Set up some strategies for yourself and try to fo.llow your rules religiously
Figure out how much debt you have to be pay? Calculate all the debt like home mortgage, student loan, credit card bill payment, car mortgage. Tally the figures and come up with a plan of how much needs to be spent monthly.
Assess your debt - Check out options and see if you can have a tenant and rent out a single room. In this way, you can make out some money. If you have vehicles or automobiles, you can rent out that too! Meanwhile, you can manage with public transport.
Credit card - Set out a monthly date to pay the bill and avoid using further payment through credit card.
So if you spend less on your travel you will automatically end up saving some money. And then use it for something important.