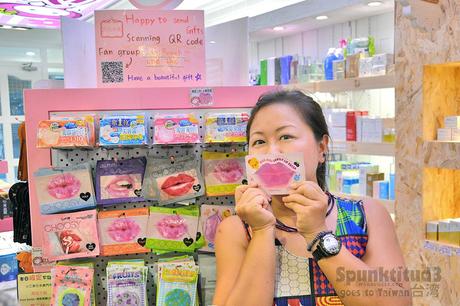 Indulging in a girl's must-do activity in Taiwan – beauty shopping! :)
Whenever I tell my girlfriends I am visiting Taiwan, the first comments I usually get are "Buy facial sheet masks! Very cheap and good, help me buy two boxes!" "Try the local cosmetic brands!" Beauty shopping in Taiwan seems to be on the topmost priority of most ladies, probably because the prices are very competitive and great for Asian skin. Most of us will likely end up at Watsons, Sasa or Cosmed, but for this trip I was happy I got all I wanted at Little Three 小三美日, a beauty shop introduced to me by my local friends.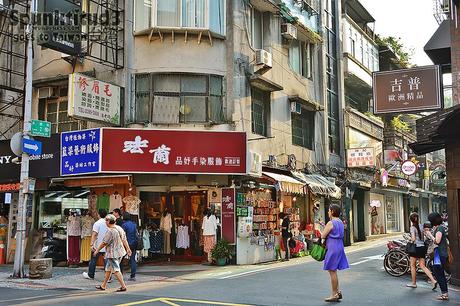 In addition to a thriving online store, Little Three has 9 physical branches in Taiwan. The one I went to is conveniently located along the famous Yong Kang Street, just a stone's throw away from the original location of Ding Tai Feng (xiao long bao).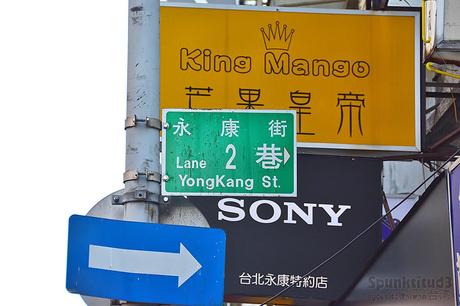 Just turn into Lane 2 from the main street and you are there!
Best time to shop for me? In the late afternoon when it's less crowded and after gorging on all the yummy food at Yong Kang Street :D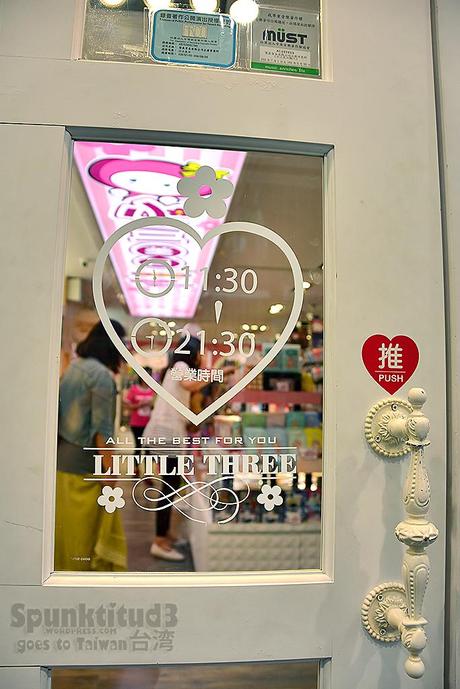 Prices at Little Three are really competitive as they import their products directly from the manufacturers, and if you spend over TWD3,000, you can get your GST refund on the spot.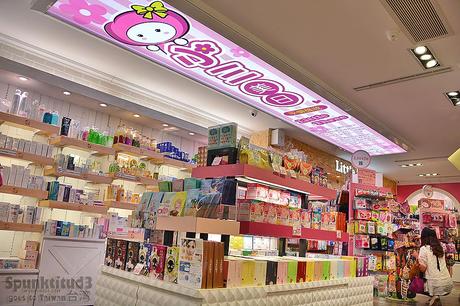 OMG so much variety! *Hyperventilating*
The store carries a wide range of beauty products ranging from popular Taiwanese, Japanese and Korean brands, to selected European brands.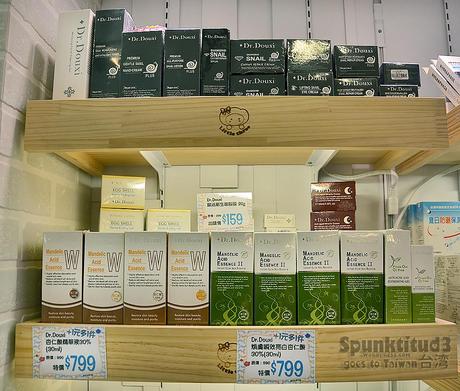 Dr.Douxi 朵璽 is a popular brand recommended by the local beauty bloggers. They are known for their crystal mineral mud mask and mandelic acid essence products.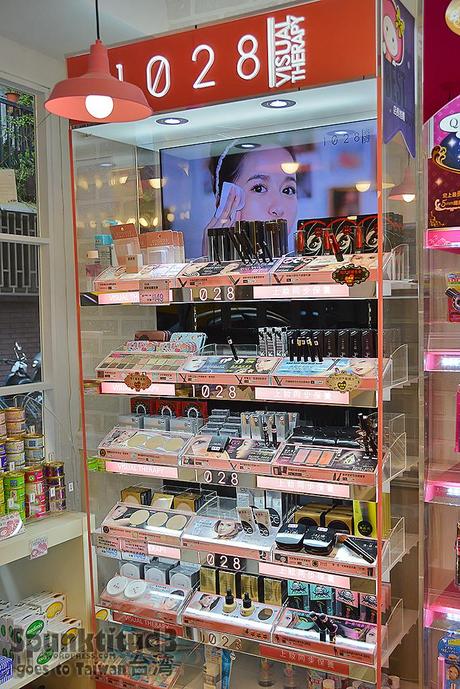 Another must-buy Taiwanese brand – 1028 Visual Therapy
This makeup label is created by Taiwanese celebrity makeup artist Xiao Kai 小凱老師. Specially designed for Asian skin, the products are infused with skincare essence so you take care of  your face while you doll up, how convenient :)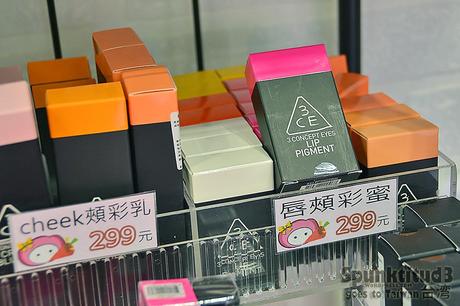 For those wanting to re-create a Korean fashion look, look no further than 3CE (3 Concept Eyes), a makeup line by Stylenanda, one of Korea's most popular online stores (which I call somewhere-close-to-fashion-heaven).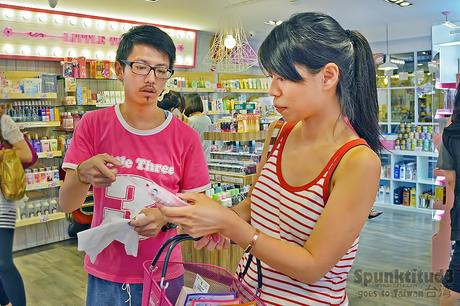 Thank goodness for attentive and knowledgeable staff who helped to recommend suitable products for us. I'm a sucker for honest reviews, so when the sales staff goes "This one is not so good, try the other one which is more suitable for your skin type…more affordable too", I am TOTALLY SOLD. Load up my baskets.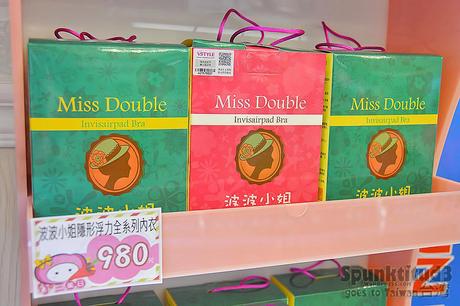 Was super tempted to try this…wonder if I will become Miss Double-Cup :p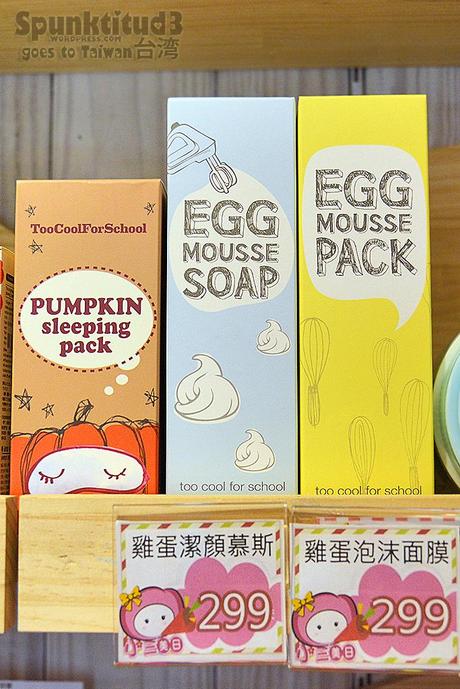 Oooh, this is one of my favourite Korean brands. I love their BB cream foundation and egg mousse soap!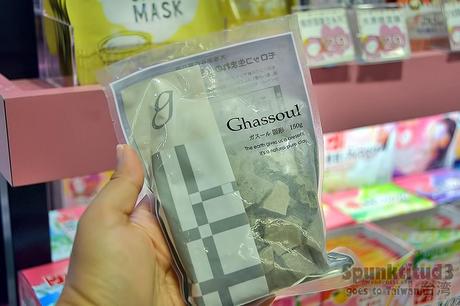 This Japanese clay mask looks fun to use…you mix the amount you want with some water and apply the paste on your face. I wonder if my face will get much fairer if I mixed it with milk and honey instead…it's the ultimate pampering.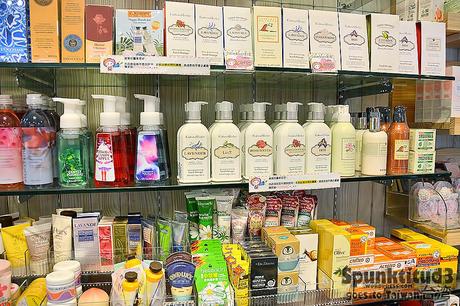 The store also carries some upmarket European brands such as Crabtree & Evelyn and L'Occitane.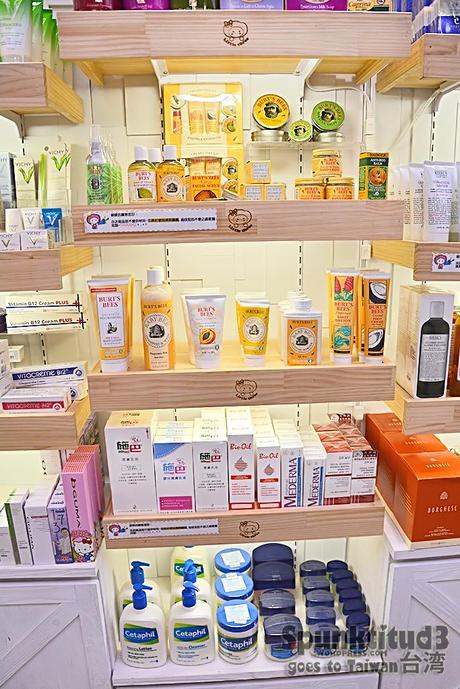 And even Burt's Bees, a well-known American organic brand
(Btw, Bio-Oil and Merderma are really good for treating scars & stretchmarks)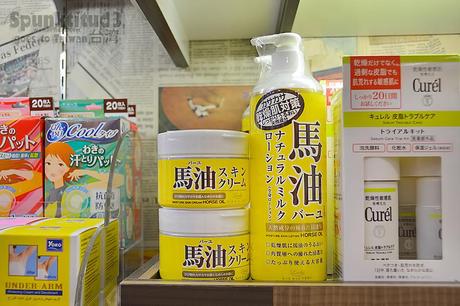 One of the oldest and most used beauty beauty products in Japan since 1,000 years ago, horse oil cream is the perfect moisturizer which leaves the skin soft like a baby.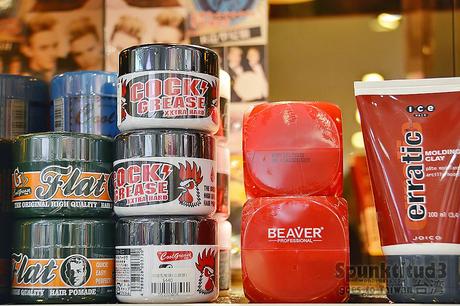 LoL, I was very surprised to see this series of kinky hair products from Japan. I first saw them on my trip to Japan, and always wanted to buy them – they make perfect gifts for naughty friends :D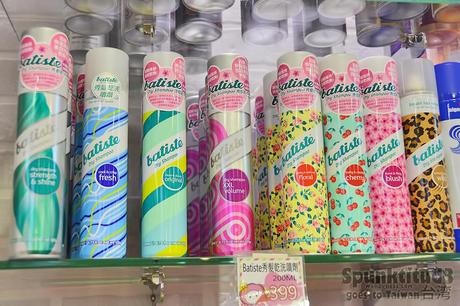 Know what are these pretty cans?
Dry shampoo! Best when you go camping or for the second day after you colour your hair.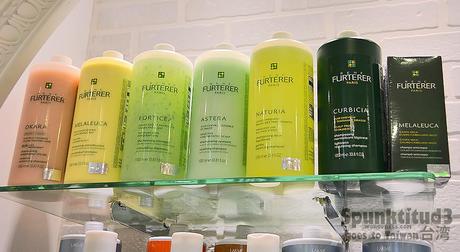 This is the haircare brand I am currently using. My friends love it, and there is a noticeable difference after I switched to this, with hair feeling softer.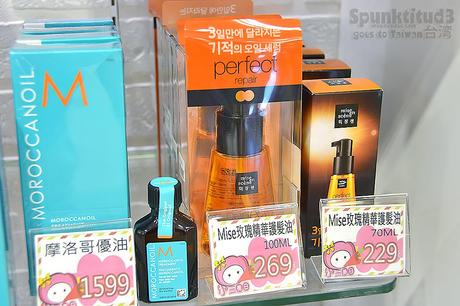 To tame flyaway hair (or morning bedhead), use a hair serum. Even better when it comes rose-scented :)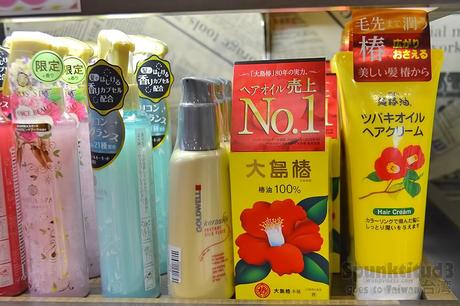 This is another traditional Japanese beauty wonder product – Camellia oil
Japanese camellia oil is an effective emollient which you can use to soften your hair, face, body and even nails & cuticles!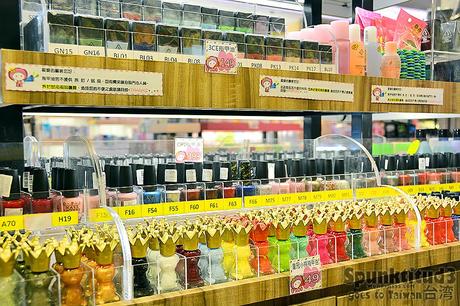 Why do I only have 10 fingers when there's a gazillion nail colours I want?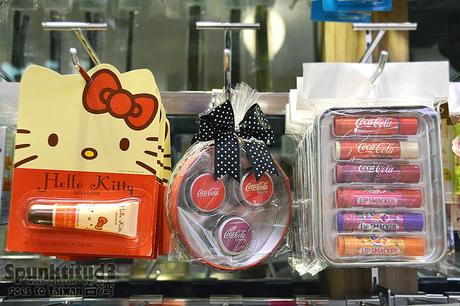 These would make perfect gifts :)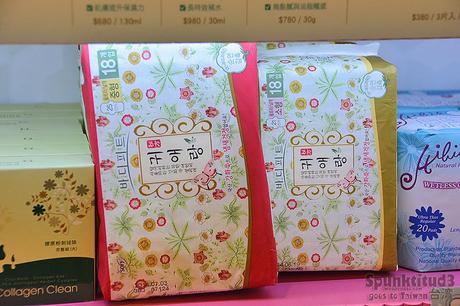 Guess what is this?
Korean sanitary pads LOL :D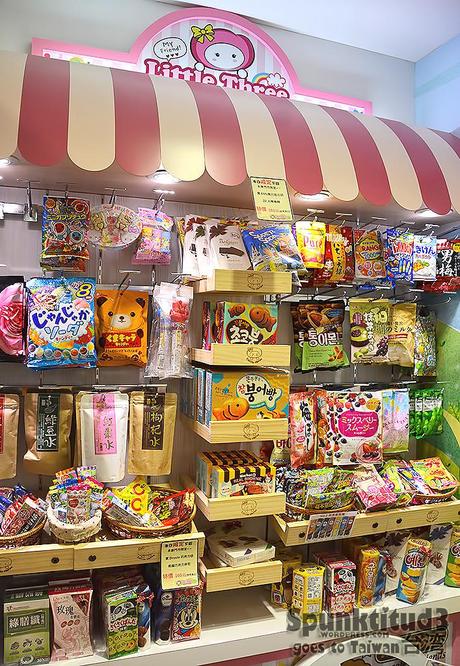 Other than beauty products, Little Three also carries an assortment of snacks. I gotta get out of this corner quick!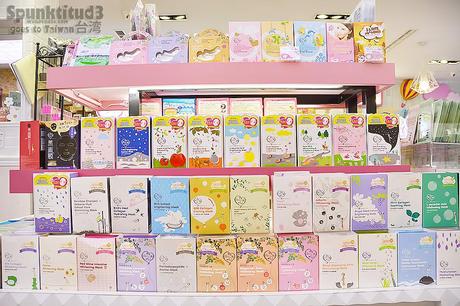 And the highlight of the shop – so many different kinds ad brands of facial sheet masks, I can try a different one everyday! The best part is – you can buy a box or just one piece if you want to try different ones.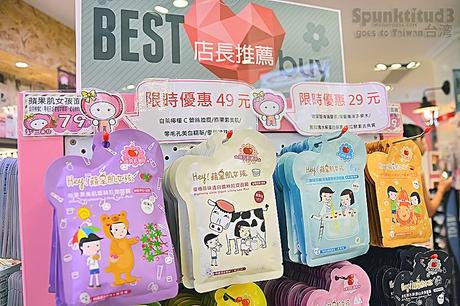 When shopping, always start with the store's Best Buy section ;)
These look pretty cute!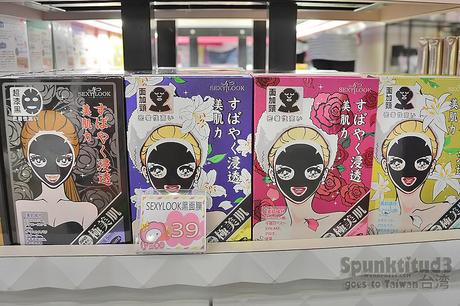 A Sexy Look in black
Sexy Look is the No.1 best-selling 3D-mask in Taiwan and their new black masks are apparently thicker and better than the normal white ones.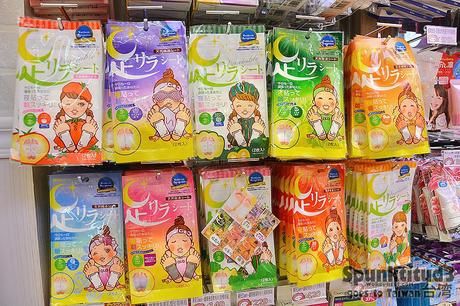 After two weeks of roaming Taiwan, I definitely need to invest in some foot care.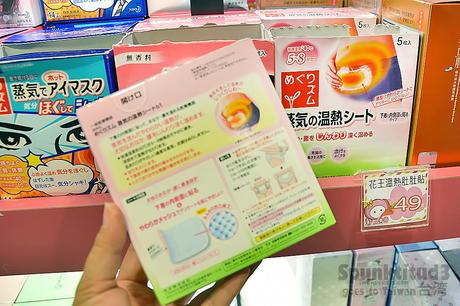 And yeah, I ate too much on my trip, so perhaps I should buy some of these tummy fat burner sheets back….like ten cartons.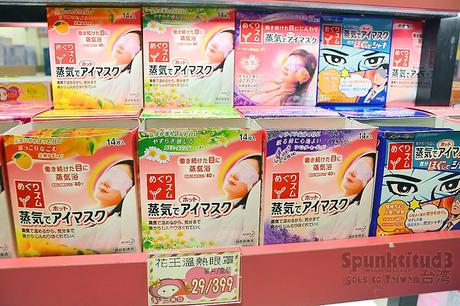 Time to relax my hardworking eyes with some steam eye masks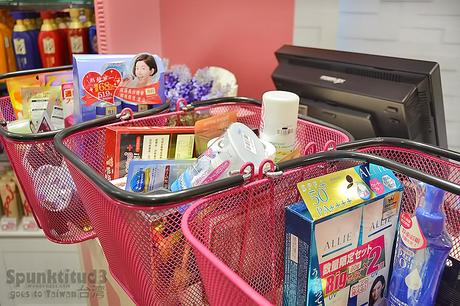 Erm, I think I went overboard and bought an entire year's supply, hee. But it's good value for money!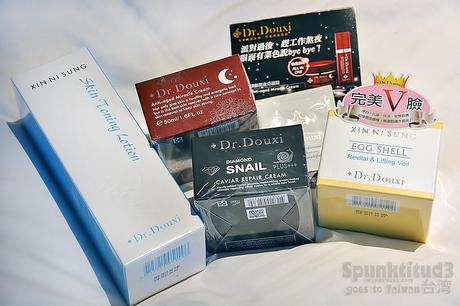 Here's some of the items I came back with…
Am particularly excited to try the Diamond Snail Caviar Repair Cream :)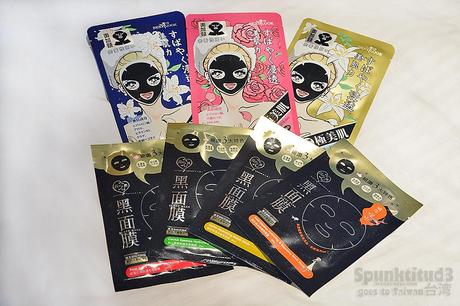 I was pretty fascinated by the ingredients of these masks – Job's Tear, Snail Essence, Cactus and even Natto!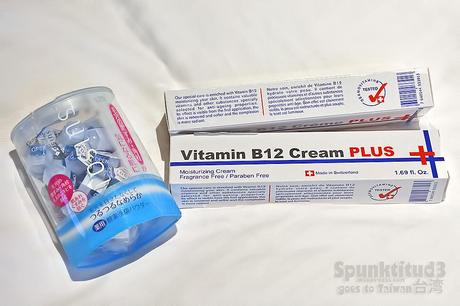 These facial foam capsules would be awesome for travel, and I am a total convert for the Vitamin B12 Cream. It's oil free, non-comedogenic, fragrance-free and fuss-free. The texture is very light and my skin feels well-hydrated *doin doin*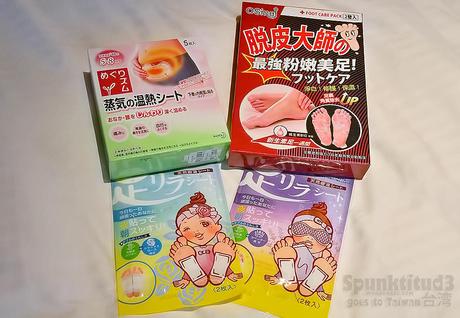 Time to shed a new self!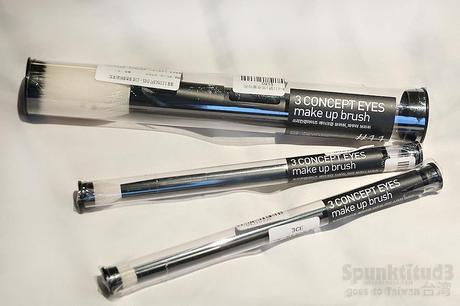 Brushes for a drama Kpop look :)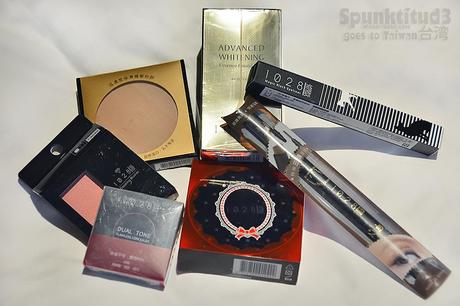 I can't wait to try them all!
小三美日平價美妝
Address: 台北市大安區永康街7-2號2樓
Tel: +886 2 2321 1875
Opening Hours: 11:30AM – 9:30PM daily
Website: http://www.s3.com.tw
Facebook: https://www.facebook.com/s3beauty