Starting with Chrome v75, the company added lots of experimental features in the Chrome browser. We have already covered about Reader mode in our previous post. In this post, we will cover another handy feature i.e. Tab Preview.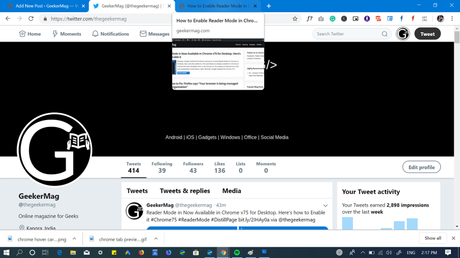 A few months ago, the company confirmed that they're going to add Tab Preview feature in future update by including two flags Tab Hover Cards and Tab Hover Card Images.
Both flags were available in the stable version of Chrome browser from last few updates, but the Tab Preview feature was not working properly. Starting with Chrome v75, it start working.
Those who're not aware of Tab Preview, if enabled it show a preview image in the tab hover cards. The same feature which is already available in Microsoft Edge for Windows 10.
Chrome Tab Preview feature is still in the experimental phase and is not yet ready for everyday use. However, it will more useable when the company will enable this feature with default settings.
In case, you want to try out Tab Preview feature, then here's what you need to
Enable Tab Previews in Google Chrome
1. You need to be running the latest version of the Chrome browser. (Current in Chrome v75)
2. Type the following paths in the address bar and hit enter
chrome://flags/#tab-hover-cards
chrome://flags/#tab-hover-card-images
Using the drop-down menu change the settings from Default to Enabled.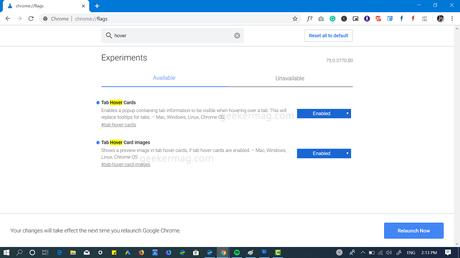 3. Click on the Relaunch Now button to apply the changes.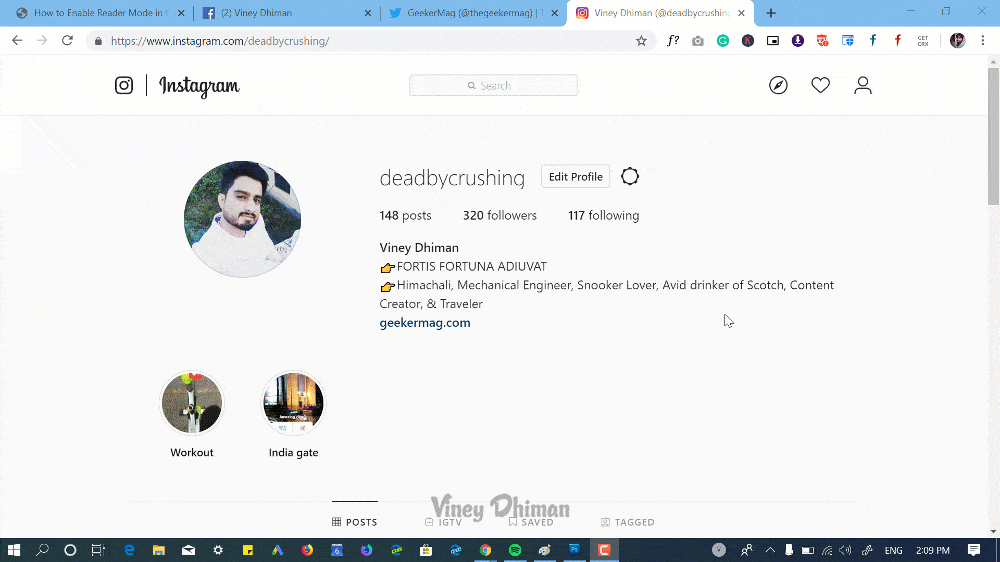 Once you follow the steps discussed above, open multiple sites in different tabs. Now if you point the cursor on the other tabs, you should see a hover card, an image showing you a preview of the site.
What are your thoughts about Chrome Tab Preview feature? Find it useful, feel free to share your opinion in the comments.