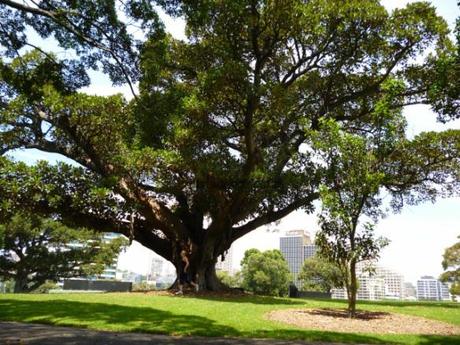 The upside of being stuck on a 20-hour flight (15 hrs from Dubai to Sydney, 4 from Cairo to Dubai) is that flying will never be the same to you. Remember how you'd complain about uncomfortable 5-hour flights? The flight to Sydney will break you down and increase your tolerance for pain, so that future, shorter flights seem like a breeze in comparison. I apologise for whining, but being stuck in a tight seat for 15 hours literally drove me mad. On the plus side, I feel like I can handle anything after that psychological torture.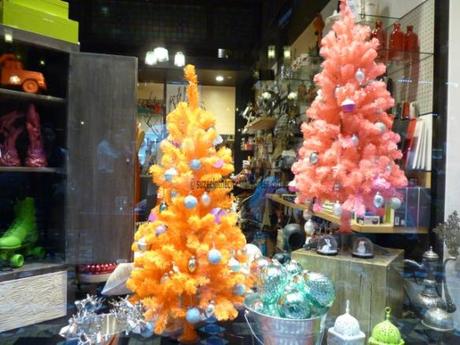 Sydney is quite a beautiful city with its large parks, sweet-smelling trees and flowers, exotic birds, delicious food, expansive beaches and quaint urban architecture. While the art snob in me instantly compared the city to NYC, Paris and London's art scenes and found it to be lacking, what Sydney definitely has is a melting pot of so many diverse cultures, resulting in some of the best cuisine I've tasted in my life.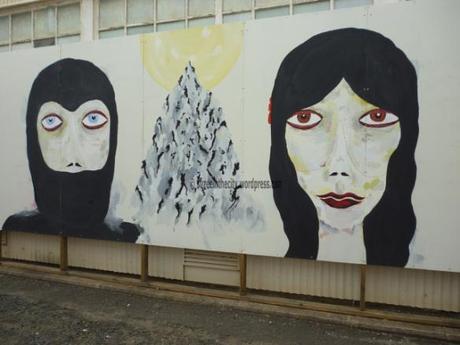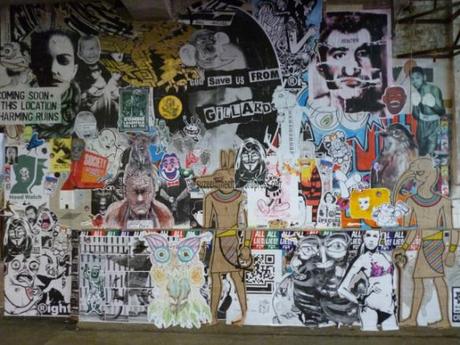 One of the perks of traveling alone is that you don't have to make plans; you wake up one day and decide to get on a random bus/train/ ferry boat and see where it takes you. You might end up at an incredible graffiti exhibition on Cockatoo island, or you may find yourself boarding a glider plane for a tour of Sydney's coastline. Spontaneity is way more fun than a heavily planned, excell-sheet trip.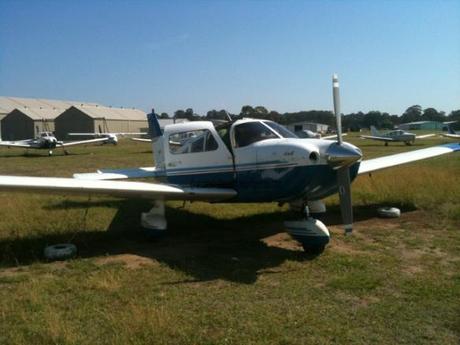 Sydney is very bike-friendly: for around 30AU$ a day, you can rent a bike (plus helmet plus lock) and take an amazing bike ride from Darling Harbour to Sydney Harbour following a bike route along the harbour, then past the Sydney Opera House and onto Luna Park, which is a perfect picnic spot with a view of the harbour. There's also a pretty decent hike to Manly Beach, but I sadly never made it there due to poor weather.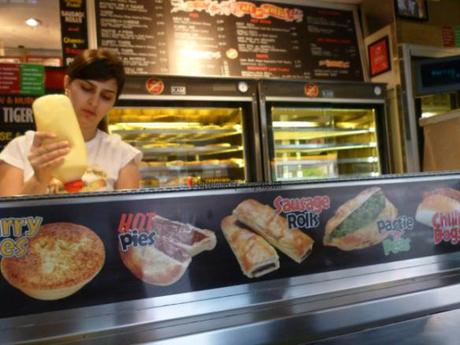 As previously mentioned, I loved the food in Sydney, be it the seriously messy, signature Australian pies at Harry's Cafe De Wheels, or the simple and hearty breakfast at Naggy's in Glebe ( I still fantasize about the poached egg+smoked salmon+toast+avocado….). The Asian cuisine in Sydney was incredibly authentic, rich and bursting with flavour: I loved the simple Thai restaurant Newton Thai and the Korean grill Madang, which was so popular, a long queue was lined up around the corner. Plus it's always a good sign of authenticity when you find the place full of Koreans (Be sure to check out the hilarious Asian sex shop around the corner).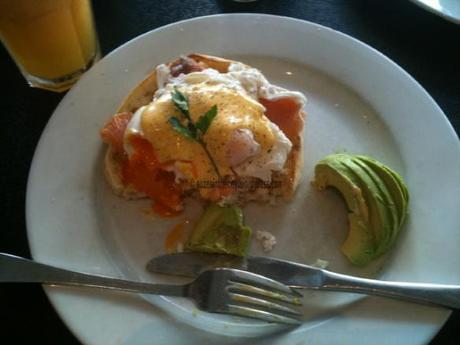 Then there was San Churros, a dessert chain in Glebe offering hot, delicious churros  dipped in real chocolate sauce with vanilla ice cream. Just the display window was enough to leave me drooling. Next door is Baja Cantina, a Mexican restaurant offering massive portions of heavenly burritos and tacos. I loved the charming interior and bubbly atmosphere, despite the unimpressed Spanish waiter who rejected my feeble attempts to order in Spanish.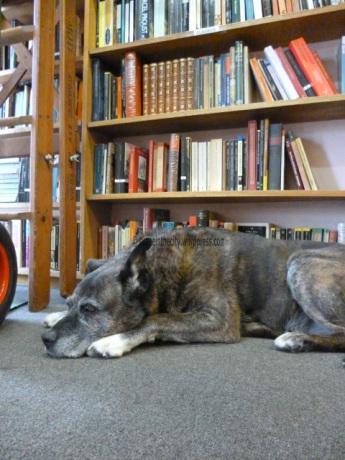 Despite the big shopping malls, high streets and gorgeous boutiques, I found my time best spent in quiet little bookshops, sitting on the floor in front of the Biography section and reading old books I'd never buy with a friendly dog curled up next to me. Yes, I'm a geek.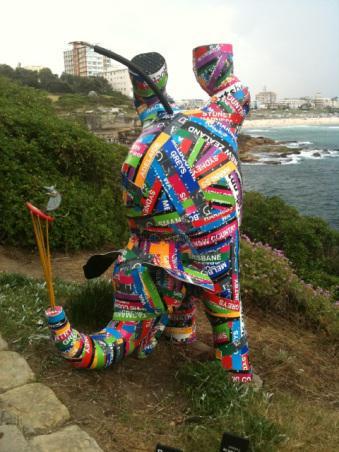 The beaches of Sydney are wide and the ocean was freezing when I went, but the walk between Coogee Beach and Bondi Beach was filled with surprising art installations and rock pools for those afraid to swim in the ocean. If I'd had more time I'd have signed up for a surfing course.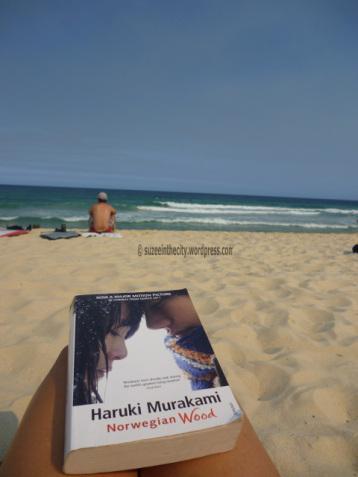 But in the end, it was just as much fun sunbathing, reading Haruki Murakami and watching the surfers get in and out of their wetsuits (everything they say about surfers in Australia is true). The street art lining the walls of Coogee Beach are amazing, as are the soft ice cream cones and fish and chips on sale there (this is real fish and chips, not the greasy type I fantasize about- the fish was actually too fishy for my taste).
After browsing the Museum of Contemporary Art at the Rocks, a beautiful cobblestone area full of small cafés, shops and outdoor art installations, and checking out the Picasso exhibition at the Art Gallery of NSW (after getting repeatedly lost on the way – I'm an expert at getting lost), I spent time in the Botanical Gardens and St. James Park, watching wedding parties take photos by the fountain and eavesdropping on Chinese tourists arguing. Coming from pseudo-parkless Cairo, any time spent in an open green space is both fascinating and refreshing.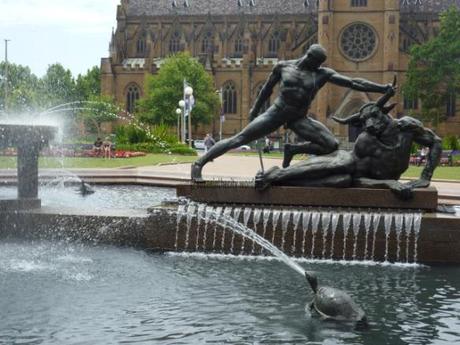 Nights out in Sydney are all about the view, and my favourite views were at Cohibar on Darling Harbor and the 360 Bar and Dining in the Sydney Tower, which has a rotating view of the whole city and is definitely worth the steeply priced drinks. Just walking around Central Sydney in the evening and breaking out into spontaneous dancing in front of street bands is fun enough; in fact, the streets at night say a lot more about the city than the swanky nightclubs and bars of Sydney.
My biggest regret about Sydney was that I underestimated the budget needed; the city is quite expensive especially when considering transportation and food, and the city's location means trips to the nearby Blue Mountains and even to Fiji or New Zealand are affordable – that is; if you haven't finished up all your cash on Sydney itself. If I ever go back, I'm definitely trying a surfing class. Or a cheap one-way ticket to Fiji. Maybe I'll like it there.