Traveling to various places is fun. The world is like a book, and those who do not travel read only one page of the book. I believe it's very important to see the world and different cultures. It lets us open our minds to new things and we get to experience life in exciting different ways. Whether you are planning a holiday trip with your family or planning to go on honeymoon then you must visit Switzerland. It's a lovely place to explore. I became a big fan of Switzerland after watching DDLJ(Dilwale Dulhania Le Jayenge). Thanks to Yash Chopra and his movies which changes our perspective on places. Yes, we do watch movies and the exotic locations they show, are a treat for a travel lover from which they get to know different places without being visited there.
The most favorite places in all of the Europe – Switzerland! Switzerland tour is a must for a nature lover and worth visiting once in your lifetime. Its incredible lakes and mountains that continue to inspire Bollywood. Its melt-in-your-mouth chocolate. It's smelly and even sweet cheese. Its incredible precision: yes, the trains do leave dot on time. It has so many things and places which makes it a lovely country and for us, we just want to just pack our bags and book our tickets for this scenic beautiful country.
As a travel lover, traveling to places is to live. What things you shouldn't miss out and are a must see on your trip to Switzerland are below. Check it out!
Location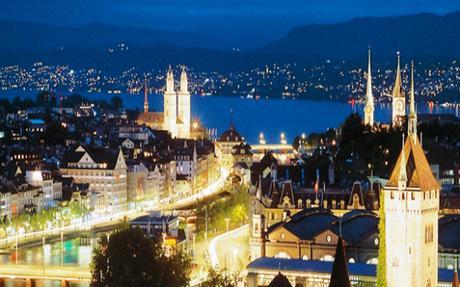 Switzerland is a landlocked country located in Western and Central Europe. It is bordered by Italy, France, Germany, Austria and Liechtenstein. Approximately half of Switzerland's population live in urban areas, while the other half live in the suburbs and rural areas. Tourists are drawn to Switzerland's Alpine climate and landscapes, in particular for skiing and mountaineering. It is a beautiful place, which you must visit.
Activities to do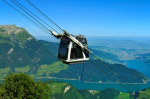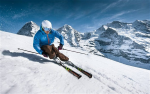 Skiing, scenic trips, hiking, boat trips, museums and many more things are there for you to see and do. Travel by aerial cable car and cogwheel train while taking in stunning views of the Swiss Alps and its lakes. A boat cruise on the picturesque Lake Lucerne rounds off your day.
E-bike tour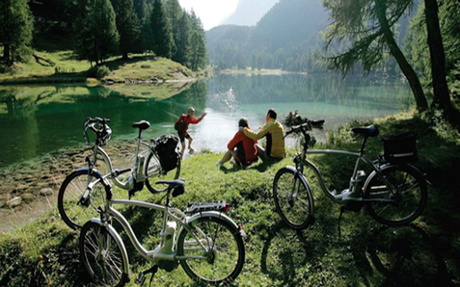 You might want to cycle down part of either side of the lake or just use the bike to get around Zurich a bit quicker. There are several rental stations in town, but only two of them are open all year round. It's cheap, it's fun, it's easy. E-bike tour is the best when you have come to explore its beauty in detail.
Swizz train System
Being a DDLJ lover, these trains make me remember the movie. Yes, almost all of us have seen the movie and loved it too and I am sure you are going to feel Raj or Simran when you visit this country.
Every Swiss town is connected to the train system. And, the system also coordinates with an extensive bus network so you can easily journey to the most out-of-the-way. Trains can take you from Zurich airport to the top of the Jungfraujoch and its stunning views to the German Black Forest and the French Vosges.
High Street Shopping
From high street brands to exclusive specialty boutiques, Swiss shopping has something for everyone. You get to see many luxury goods and jewelry. Shops are organized throughout the country. From smaller specialty shops in the older parts to larger stores and shopping centers in the newer parts of the country. All the big brands can be seen here and of course, the famous Swizz handmade watches are also available. Needless, to stay Switzerland offers the best fashion for you all to shop from.
Switzerland is a wonderful country with numerous mountains, lakes, quaint villages oozing storybook charm and much more. I hope you all have a peerless trip in Switzerland.