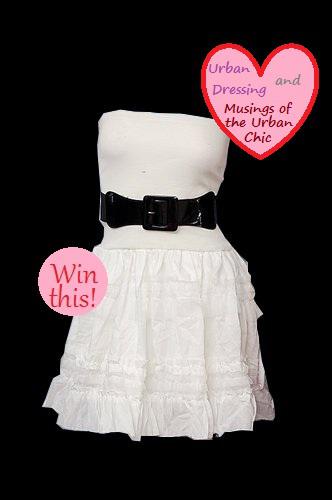 View Separately
sweetlomiranda:
Urban Dressing x Musings of The Urban Chic Giveaway

Want this dress? You can have this, for free! Yes, another giveaway from Urban Dressing! How to join? Here's how:
1. Follow us on Tumblr, and reblog this post.

2. Like our Facebook page Urban Dressing. Click share and post this as your fb status: "Join Urban Dressing x Musings of the Urban Chic giveaway and win this dress!"
3. You can do Steps 1 and 2 as many times as you want. One share in fb + One reblog in Tumblr = 1 raffle entry.
4. This contest is open until August 10, 2012. This is for Philippine residents only.
Good luck!
Blog Giveaway Alert! This Little White Dress could be yours! You have less than 15 hours to join. What are you waiting for?!
Source: sweetlomiranda