SWEET REWARD FOR LUCKY LA CULINARY STUDENT'S HONEY RECIPE
Among tears of joy and a cheering crowd, a panel of Los Angeles-area food experts, chefs and restaurateurs named Monica Miranda of Los Angeles the winner of the National Honey Board's (NHB) inaugural "Sweet & Savory" Scholarship Contest.
The "Sweet & Savory" Scholarship Contest accepted original honey recipes from Latino culinary students 18 years of age or older attending any accredited culinary school or program in the United States including three partnering schools: Los Angeles Trade-Technical College - Culinary Arts; Washburne Culinary Institute in Chicago; and the Miami Culinary Institute. Three finalists were chosen from all eligible entries received.
Specifically designed to support U.S. Latino culinary students with their studies, the Contest was held at Los Angeles Trade-Technical College (LATTC). Miranda's Bacon-wrapped Water Chestnuts with Honey, a honey-inspired family appetizer, garnered the highest marks possible from the judges in the competition, earning her the $3,000 scholarship for her 1 st Place finish.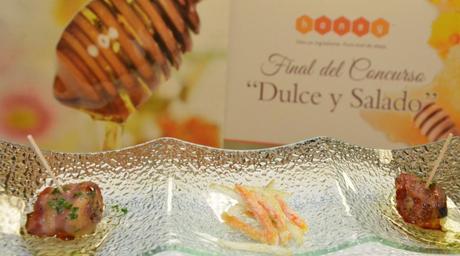 "This is amazing!" said Miranda, a student at Le Cordon Bleu in Pasadena, CA. "This scholarship will help me get closer to my goal of having my own catering business. It's great that organizations like the National Honey Board are reaching out to students and inspiring them with opportunities like this one."
A total of three finalists were chosen to participate in the cook-off finale, guaranteeing each of them one of three scholarships from the NHB including one 1 st Place $3,000 scholarship, one 2 nd Place $2,000 scholarship and one 3 rd Place $1,000 scholarship.
"The talent and passion demonstrated by Monica and all of our finalists was truly exciting to see in action," said Jessica Schindler, Marketing Specialist for the NHB. "We congratulate them for accepting our challenge and sharing creative ways nature's sweetener is inspiring new culinary talents."
The 2 nd and 3 rd Place winners of the "Sweet & Savory" Scholarship Contest are:
2nd Place Winner: Beatriz Argumedom Los Angeles Trade-Technical College
Modern Chiles with Shrimp and Honey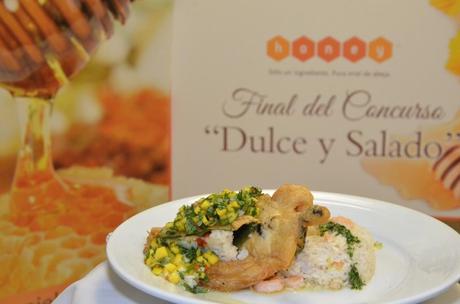 3rd Place Winner: Rodolfo Gallegos - Le Cordon Bleu, Pasadena
Spicy Harissa Honey Pork Chops with Cucumber-Mint Relish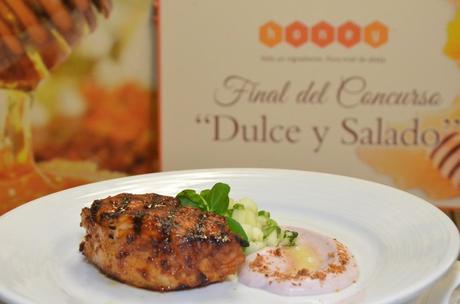 Bacon-wrapped Water Chestnuts with Honey Recipe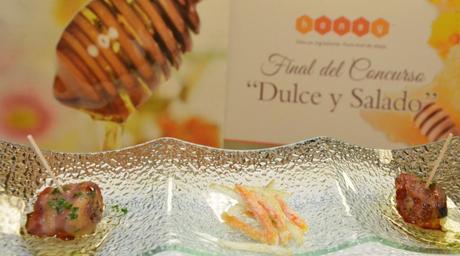 Makes 20 servings
Ingredients:
½ cup Orange Blossom honey
20 water chestnuts
10 slices bacon, cut in 2-3 inch strips
1 tsp garlic powder
2 tbsp coarse black pepper
1 tsp cayenne pepper
1 tsp lemon pepper
2 tbsp brown sugar
Preparation:
Preheat oven at 425°F. In a bowl, combine all dry spices. Toss chestnuts in spice mix. Wrap chestnut with a strip of bacon and secure with toothpick. Place on baking sheet and bake, until bacon is crisp. Remove from oven and toss chestnuts in honey while still hot. Serve warm.
For the second and third place recipes as well as more recipes and information on honey's versatility in sweet and savory cuisine, visit www.mielpura.org.
Share