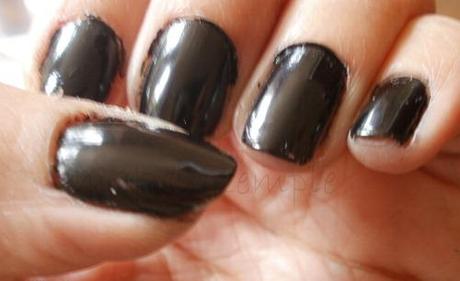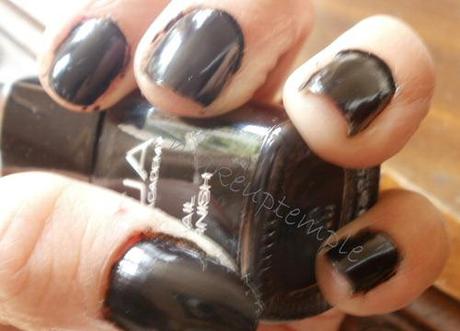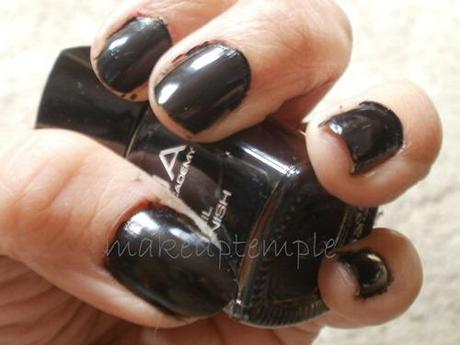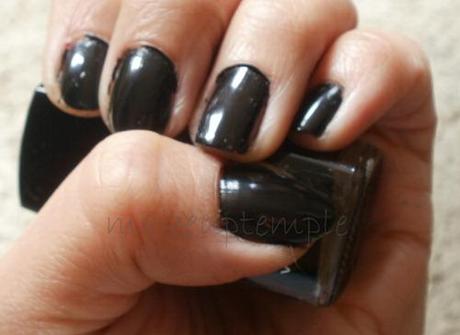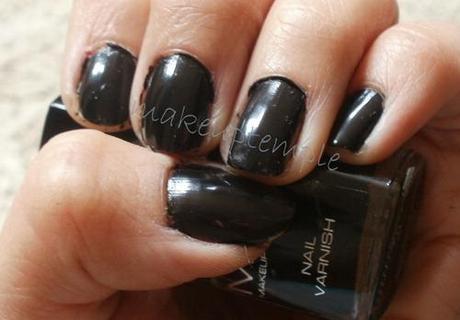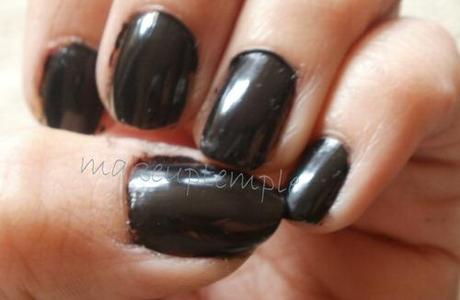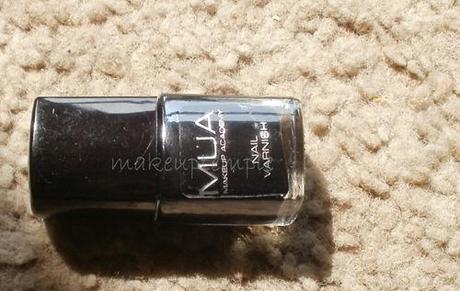 I was a bit sceptical when I buy this nail polish, I was not sure about the structure, shade..
But I am very surprised, on most of the nail polishes whether high street or drug store, none gives me this jet black shade with only one coat..  I am quite serious I have tried and tested lot of nail polishes
It is quite long lasting no chips yet I wore it 2 days ago, i did not wear any top coats
It comes in a small bottle, and it does not look cheap.
These polishes do not have any names but they have are numbered this is shade 2
I have some other MUA polishes which came with  COKE  purchase in Superdrug's quite while ago
In short words these polishes deserves worth to try!