And I'm back from my pilgrimmage to Seoul – Didja miss me hurhurhur? I've racked up a substantial haul, which means tonnes of Kbeauty product reviews coming your way! Heh. I only need to commence my unpacking. In the meantime, here's a product you can consider spending your moneh on for the moment – I'm super loving this limited edition Vibe Tribe Gleamtones Powder from MAC.
MAC Vibe Tribe Gleamtones Powder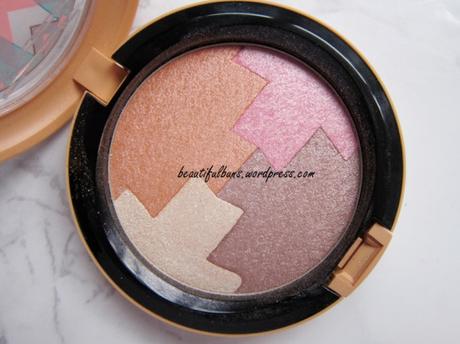 In Dunes at Dusk shade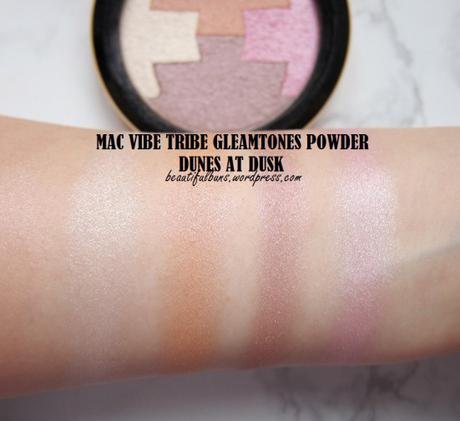 When swatched separately, all of them are gorgeous pearly shimmers that are pretty subtle (this photo involved several coats to get the color intensity).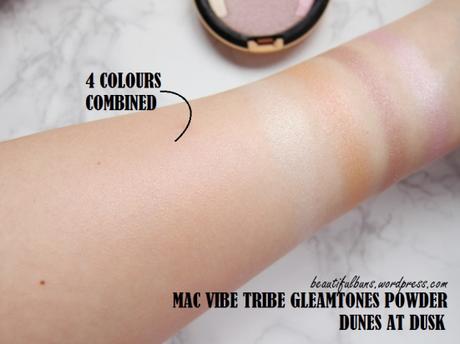 First impressions: Finely -milled powder grains that give your skin a very, very gorgeous rosy-hue with some pearly / glowy sheen. Can be used over your blusher or as a cheek color alone for that nude rosy-beige glow. I guess you could also use them separately as eyeshadow colours if you're in dire need – the white shade can be used as a nose bridge / cheekbone / brow bone higlighter too. Overall, a product from the range that would be suitable for almost all skin tones as it gives a healthy glow. Available now at all MAC counters/stores.